The Story of Del Rio
By Michelle Brown | 17 April 2020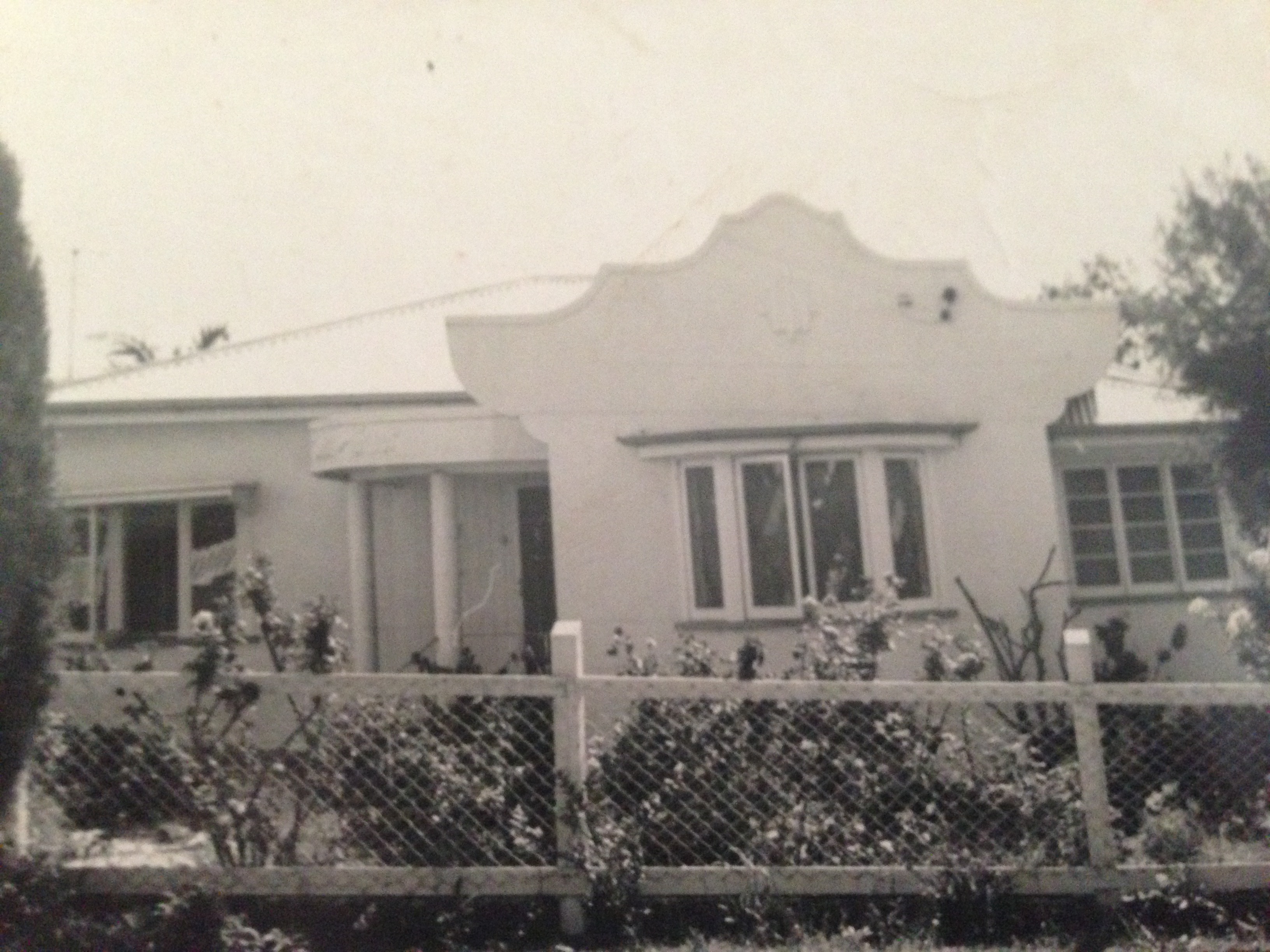 Early July of 2018 I started working at State Library of Queensland as part of The Edge and Applied Creativity team. On 12 June 2018 my grandma, Dorothy (Dot) Seymour had passed away at the age of 99, just shy of 2 weeks from her birthday. She had a great innings and it was a sad time for our family but hearing some of her life stories at the funeral was inspiring and gave me more of an understanding of her as a strong independent woman.
I didn't know that she had specifically designed the Spanish villa home, aptly titled Del Rio, that she lived in most of her life and where I spent many of my childhood years uncovering fairy fortresses and dusty old treasures buried in the dirt out in the backyard.
The only daughter with three brothers, Bernie, Ray and Mervyn, Dot grew up a tomboy—climbing trees and playing marbles. She often went to work with her father who was a carpenter and played with the wood shavings. She left school at 14 and although she had dreams of becoming a nurse, her parents kept her at home to help her mother with the house. It was the great depression and families were becoming more self-reliant, tilling backyard gardens to grow food and devising cheap ways to entertain themselves. Sounds familiar right now for some of us.
My great grandfather built the house to her design in the early 1940s, he was a local builder and had built several houses in the area and she asked him to build her the house she designed, an Art Deco interior Spanish Mission style home—and named it 'Del Rio'.
My memories of that house are very fond, hazy, but filled with dreamy adventures that my sister and I would undertake. Picking the strawberries from the back garden, listening to the old records in the front living room, playing dress ups with my Aunt's psychedelic sixties and seventies clothing that still took up the entire side room closets. Stain glassed windows filtering colourful light, playfully dancing across hardwood floors.
There were sad memories made there too. Like the August we were on our way to the Ekka and we had stopped into see my grandparents, we discovered my Grandad on the floor after he suffered from an unexpected heart attack. He passed away.
Back to the present day and my first few weeks of working at State Library, the Corley Explorer had just been released. What a great resource! I trawled through the amazing photos and maps looking to see if Del Rio was one of the houses the Corley's took a photo of. It wasn't, as its Spanish style wasn't quite the area they were focused on.
While I was poking around on the SLQ Corley Explorer though, I asked my colleague about where he lived as I knew it was in the same suburb as Grandma's home. He named the street, I literally gasped, same street. What was the number I asked? He told me the number and I nearly fell off my chair.
My workmate now owned Del Rio, the house my Grandma designed and had built in the forties!
We thought, what are the coincidences!! My family tried to find old photos of the house to share, but there aren't many, only a few survived the years. Which really highlights the importance of capturing, collecting and documenting old photos, memorabilia, ephemera and more.
I've included a couple of photos here and have encouraged my family and friends to think about what they can donate to SLQ and other relevant collections to preserve these precious memories, so that future generations can uncover family and local history, along with sharing their stories.
If you want to delve into a treasure trove of memories and exploration, take a look at the following links from the State Library website;
https://explorer.corley.slq.qld.gov.au/open_in_new
http://onesearch.slq.qld.gov.au/
Written by Michelle Brown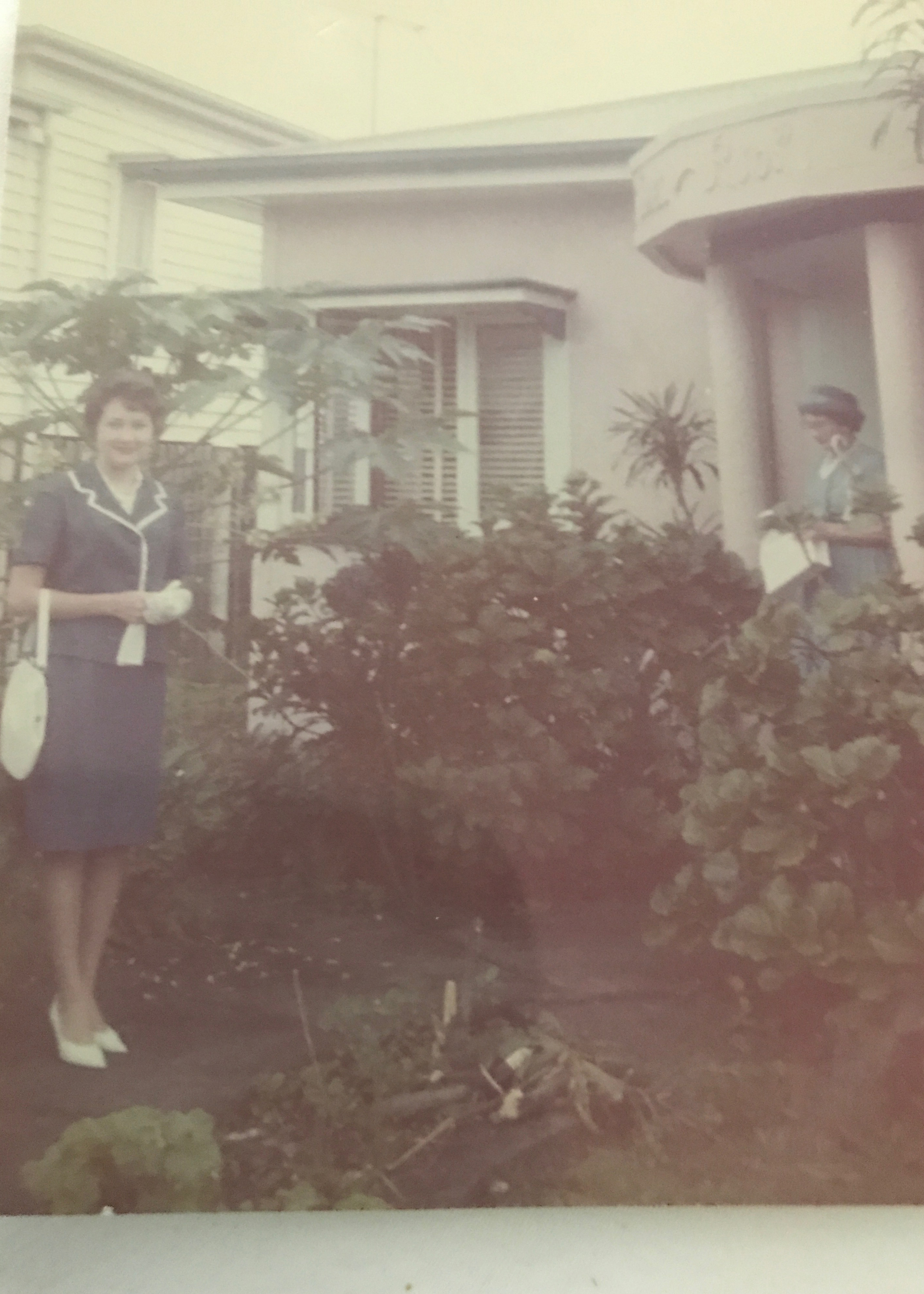 Comments
Your email address will not be published.
We welcome relevant, respectful comments.