State Library provides access to rare Australian South Sea Islander materials
By JOL Admin | 15 May 2013
As part of the celebration of Australian South Sea Islander heritage this year, State Library staff have retrieved rare materials from collection repositories to share with the world about South Sea Islanders who were indentured in Queensland.
Unique John Oxley Library monographs that tell the stories of the indentured labourers are being reviewed and digitised. The "book reviews" provide summaries of arguments and discussions about the indentured labourers that were taking place in Queensland and around the world from 1863 through the early 1900s. Starting with Brian Randall's book review, readers have access to information from these unique publications that reveal the contentious and highly debated issues around the practice. Look for more "Book Reviews" in the months to come here in the ASSI blog.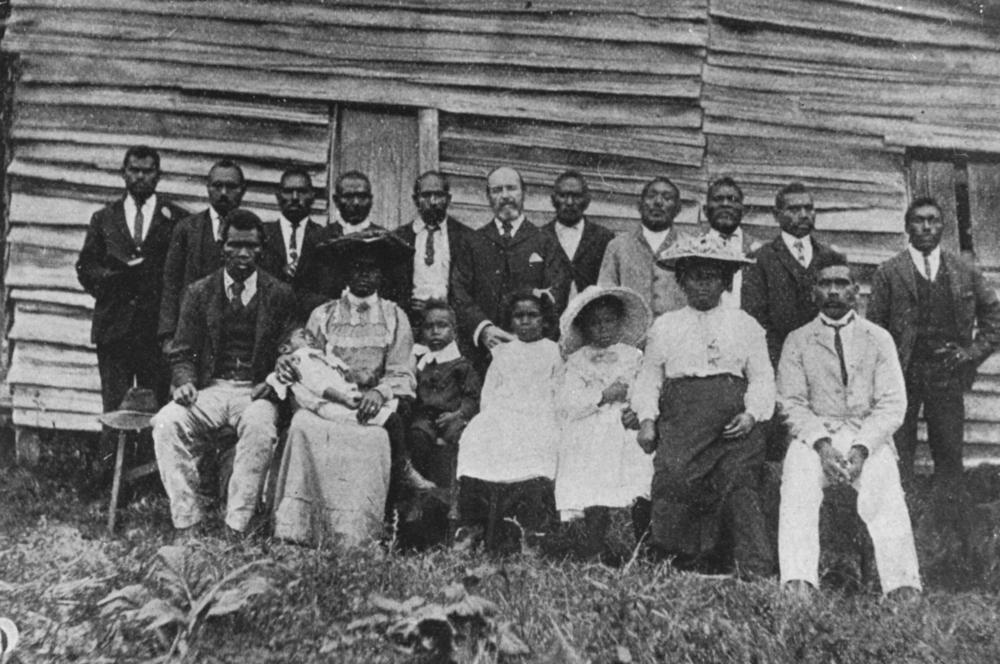 Many photographs from the collections have also been digitised and placed online through the library's catalogue, One Search. Two photographs from the John Oxley Library were used by Australia Post in a recent ASSI commemorative envelope put out this year. The commemorative envelope notes that 2013 marks the 150th anniversary of the arrival of the first South Sea Islanders in Queensland. According to Australia Post, "This important milestone highlights Australian South Sea Islanders' unique history and important contribution to Australia and Queensland in the development of the sugar industry and as soldiers, sports people, artists, civic leaders and most importantly, citizens."
Rare maps from the John Oxley Library collection also help to tell the story as we see the islands and Queensland as depicted in the mid-1880s. With a zoom and search feature available for these maps, researchers can get very accurate information about the islands online through the One Search catalogue.
Comments
Your email address will not be published.
We welcome relevant, respectful comments.