State Library celebrates NAIDOC
By Sophia Sambono | 25 July 2018
NAIDOC week is a a national time of celebration and commemoration of Aboriginal and Torres Strait Islander people and culture, once recognised as the National Aborigines and Islanders Day Observance Committee (NAIDOC) it is now held over a week (and sometimes longer!). The 2018 theme for NAIDOC is 'Because of her we can!' which was an opportunity to take a moment to acknowledge the strong women who make a difference in our lives and communities.
Jasmin Herro in the reading nook
Jasmin Herro in the reading nook
Celebrating NAIDOC (and just in time for QLD school holidays!) we had Torres Strait Islander author and businesswoman Jasmin Herro in the kuril dhagun reading nook, sharing her Tetermek stories of a TSI girl's amazing adventures with some themed art and craft activities.
Sporting fun on Maiwar green
Left to Right: Elliot Hearne, Andrew Walker, Harrison Hearne and Tyler Acres
Aunty Roxy for storytime
Our winner was drawn by Aunty Lesley Williams who features in Our Sporting Greats as a Cherbourg Marching Girl.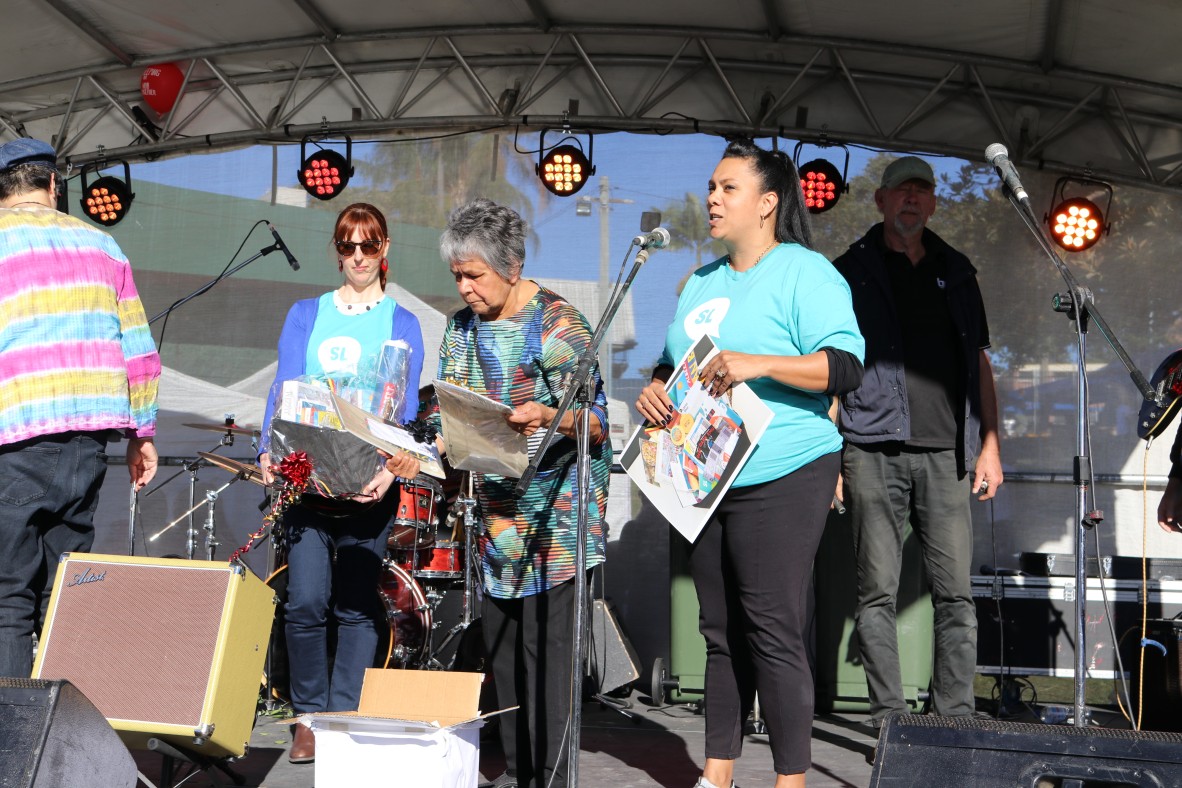 Alethea Beetson with her prize!
Alethea Beetson with her prize!
Thank to everyone who entered and earned a deadly medal, and all who stopped by for storytelling, dancing, art and craft and our First 5 Forever gift bags.
Comments
Your email address will not be published.
We welcome relevant, respectful comments.