Springsure's Fryer brothers and the impact of medical treatment: a WW1 exhibition
By JOL Admin | 3 May 2016
With Dr. Melanie Piddocke inside the exhibition space
On Sunday 24th April I visited Springsure to join members of the Fryer family for a preview of an exhibition about the Fryer brothers and their service during WWI. Exhibition curator Dr Melanie Piddocke from the Queensland Museum has done a wonderful job on this display which draws on original documents held in the Fryer Library (named in honour of John Denis Fryer) at the University of Queensland.
Dr. Melanie Piddocke speaking about the exhibition
On the verandah of the house
As the Fryer Librarian it was a special experience for me to be part of this event and to spend some time at Jack Fryer's final resting place and in the house where he grew up. At the little bush cemetery I could not help but think of the final sentence of Emily Brontë's Wuthering Heights…"I lingered round them, under that benign sky… and wondered how anyone could ever imagine unquiet slumbers for the sleepers in that quiet earth."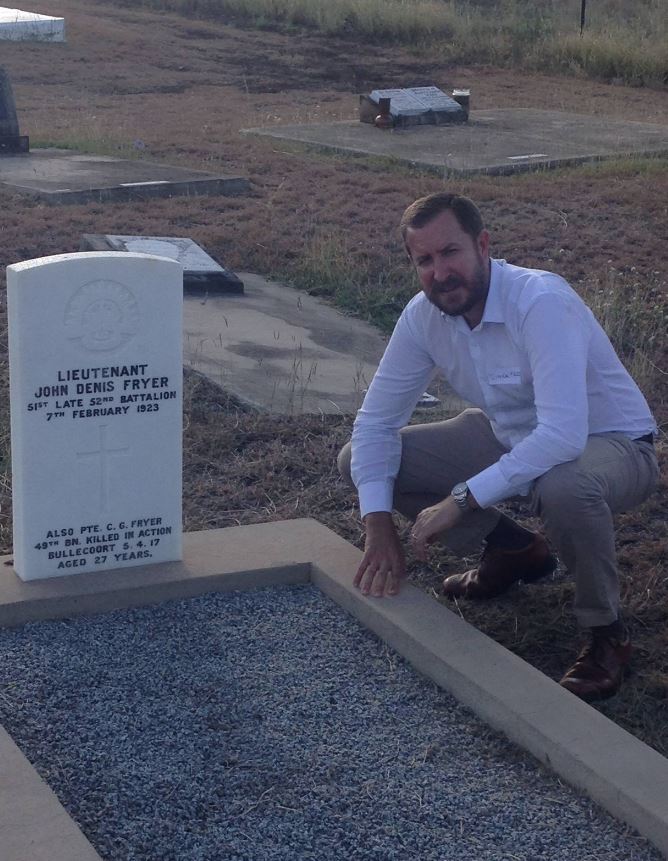 Jack's grave in the Springsure cemetary
On the evening of Remembrance Day 2015 the University of Queensland Library launched the J D Fryer: student and soldier exhibitionopen_in_new. It was wonderful to see members of the family again who had attended this event and to remember the lives of John, William, Charles, Henry and Lizzie Fryer. Eternal memory.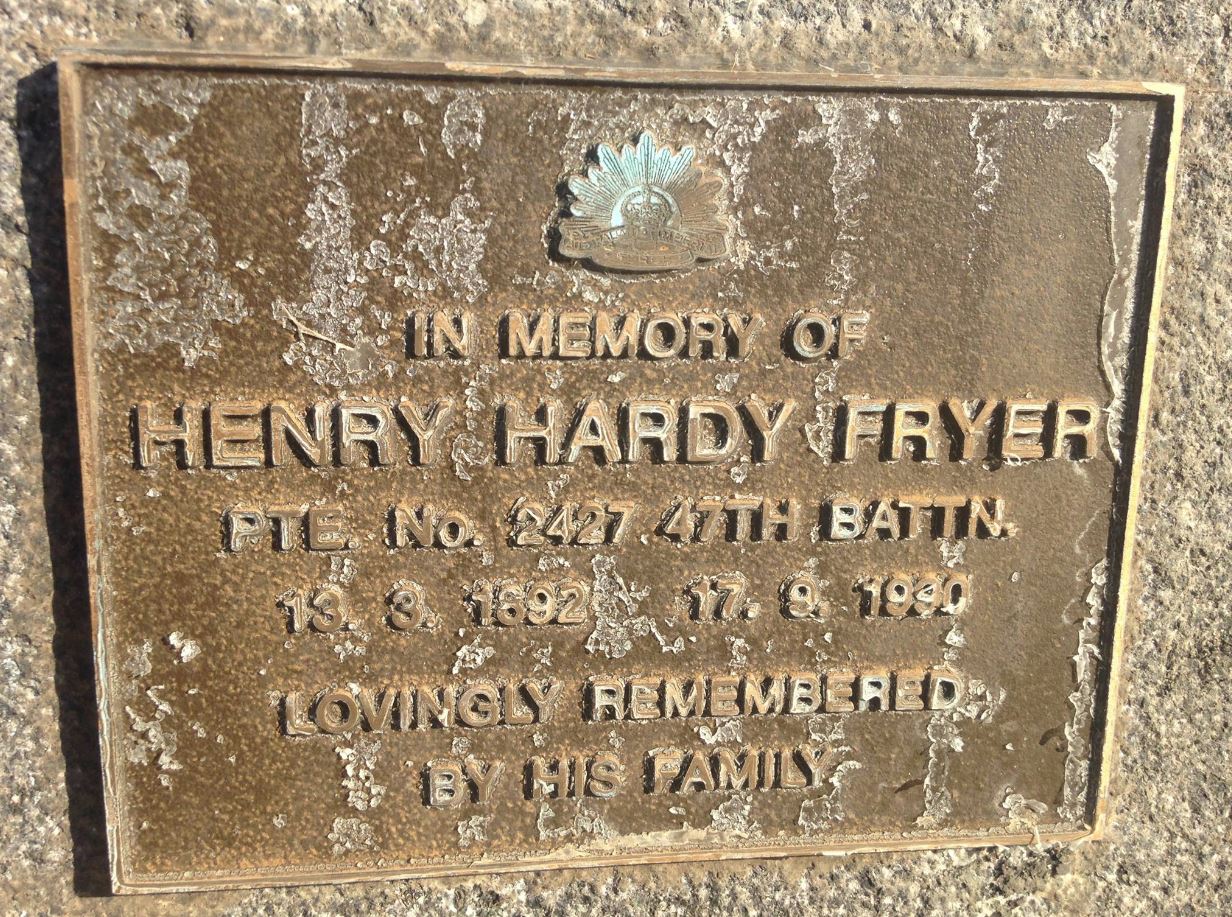 Plaque at the Springsure cemetary
Descendants from the Fryer family travelled country wide to attend the event. The day was well attended and the exhibition was officially opened by Central Highlands Regional Council's Mayor Kerry Hayes. The exhibition can be viewed at the Bauhinia Bicentennial Art Gallery until the 16th May 2016.
Comments
Your email address will not be published.
We welcome relevant, respectful comments.