South Sea Islanders in the Gold Coast Region
By JOL Admin | 11 April 2013
South Sea Islanders have played an important role in the history and development of the Gold Coast and Logan areas from an early time. The first to arrive came to work for Robert Towns in 1863, with more following as the demand for labour increased with the growth and development of agriculture in the area. This increasing demand for low cost labour underpinned the so called Melanesian labour trade, in the course of which many people from various Pacific Islands were either duped or in many cases kidnapped, to end up as indentured labourers in Queensland.
The living and working conditions which these labourers endured were generally poor, but did vary from place to place. Tygum Plantation on the Logan River at Waterford was typical of the prevailing standards of living faced by Pacific Islanders. Here, as elsewhere, they had limited immunity to quite common European diseases, with this being exacerbated by poor nutrition combined with an unfamiliar climate. As a consequence, death rates were higher than the general population.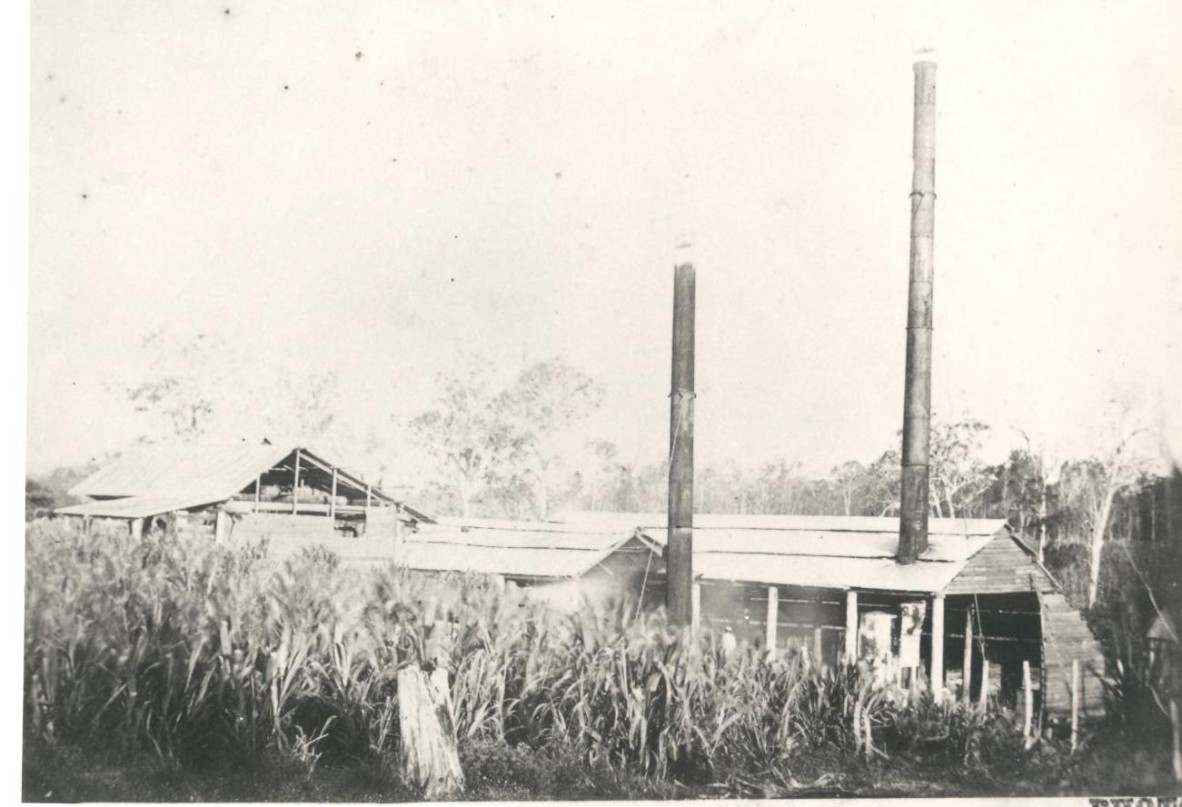 Tygum Sugar Mill, ca. 1890s, State Library of Queensland Neg. No. 114222
These photographs, showing Benowa and Tygum Mills at around the same time in the 1890s, were large operations at the centre of their farming communities, requiring a sizable, well trained and stable workforce. South Sea Islanders helped to provide this up until the economic dislocation caused by the forced removals of people under the Pacific Island Labourers Act 1901.
Benowa Sugar Mill, ca 1890s, State Library of Queensland Neg. No. 3563
Prominent in the image of Benowa Mill is the wagon of Southport storekeeper P. Holzberger, no doubt visiting to sell various goods or essentials to those living or working in the Benowa area.
The Pacific Islander communities on such plantations were often resourceful and resilient. Many grew their own fruit and vegetables with surplus produce being sold, but life in agriculture in the 19th century was always difficult with various challenges ever present.
South Sea Islanders, through their involvement in the development of agriculture and its related industries, will always have a prominent place in the history and development of the Gold Coast region.
Brian Randall - Queensland Places Coordinator, State Library of Queensland.
Comments
Your email address will not be published.
We welcome relevant, respectful comments.