Scandal, Marriages and Merriment: Discover your ancestors in the 19th Century British Newspapers Database
By Administrator | 27 July 2016
With slippers and a cup of tea, sitting by the fire, our British ancestors devoured newspapers. What scandal and colourful stories awaited them? What more will you find in 19th century newspapers?
Finding details about the everyday lives of your British ancestors can be challenging. Births, deaths and marriages are discovered easily, but are there more tales to be revealed?
Newspapers are a wonderful source of information. Regional and local newspapers are the ones that often will carry the colourful stories about everyday events and issues that were important to people at that time. The British Library has assisted our research by choosing key local and regional newspapers from across Britain that best tell the story of the century. The newspapers are available to State Library of Queensland members by using the database called 19th Century British Newspapers.
What can you expect to find in the 19th Century British Newspapers database?
Like our community newspapers today, the 19th century newspapers provide a peek into the communities in which people lived, filled with the details of the rich tapestry of life.
Births, deaths, marriages and obituaries are in every newspaper, as well as stories about the political, religious and social issues of the day. There are newspapers devoted to particular topics, such as Chartism. Those who faced the local assizes and were sentenced are listed, as well as those who were bankrupt, those who transgressed in other ways, and those who met with unfortunate accidents. Real estate, farms and livestock are offered for sale, transport options for shipping and carriage journeys are listed, as are job advertisements. Letters home to the editor of the local newspaper told us what it was it like in the colonies, while Missing friends in Australia and New Zealand listed those who had vanished.
How to find the 19th Century British Newspapers database at State Library
On State Library's One Search catalogue page click on the Select databases option above the search box.
From the drop down list of subject categories, select the News category, and click on Go.
Select the 19th Century British Newspapers database by clicking on the title – the first in the list.
Enter your State Library of Queensland username and password to log in.
Searching the 19th Century British Newspapers database
There are numerous options – You can search by name, date, location or newspaper title.
Use the Basic Search
Enter your family name, for example "Ealing", in the Find search box, or use a full name, such as "Thomas Ealing", in quotation marks.
Limit the results to a specific date or range by using the drop down date ranges, for example 1874 January 1.
Narrow the results further by selecting People on the left hand sidebar if you only want articles or notices about people.
or
Search by location – just search the newspapers in a particular region
Choose Browse Publications by Location from the menu bar.
Select an area of the United Kingdom, such as East Midlands, North West, North East or South East.
Choose your newspaper in that region – for example, Jackson's Oxford Journal.
Type the name of your ancestor in the search box on the left side of the screen.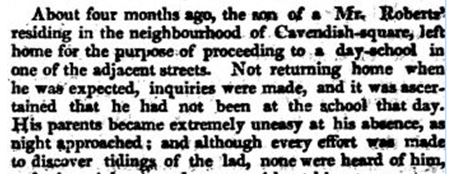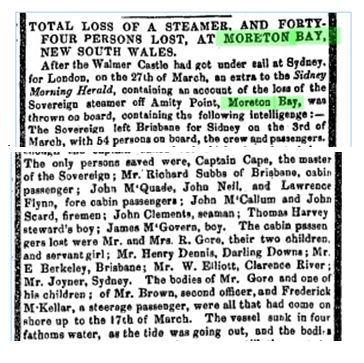 Enjoy your peek into 19th century Britain. It tells us how people thought, what influenced their thinking, and how the issues of the day in their county or region may have shaped their life choices.
Are you interested in other newspapers?
Try The Times of London, the New York Times, or New Zealand's Papers Past in our news databases, available through our One Search catalogue. In Australia, Trove's national digitised newspaper index is freely available at www.trove.naa.org.au.
/services/membership
Visit us: /visit-us
Ask us: /services/ask-us
Search our One Search catalogue
Christina Ealing-Godbold, Senior Librarian
Information Services
Images are from the 19th Century British Newspapers database.
Comments
Your email address will not be published.
We welcome relevant, respectful comments.