Researching Indigenous Involvement in WW1
By JOL Admin | 30 May 2014
The theme for NAIDOC Week 2014 is 'Serving Country: Centenary and Beyond' which honours all Aboriginal and Torres Strait Islander men and women who have fought in defence of our country. This theme allows a focus on the untold histories and stories of Indigenous involvement in War, particularly in light of the centenary of WW1 approaching.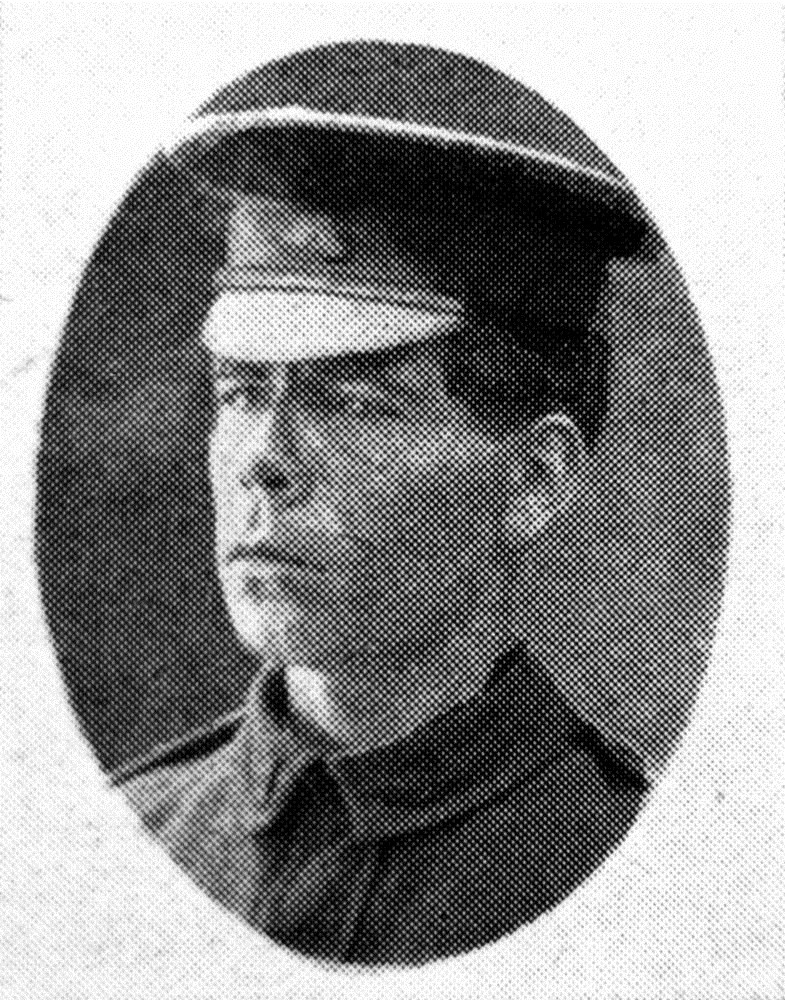 This image from the State Library Collections is a photograph courtesy of David Huggonson from his research "Too Dark for the Light Horse" which became a touring AWM Exhibition; it features an unidentified Aboriginal soldier in the centre of a group of men from the 9th Battalion during their training camp at Enoggera. There are a couple of possibilities for this soldier, including a Private Billy Elsdale, a Tracker from Normanby who enlisted in September 1915 and initially joined the 9th Battalion before being reallocated to the 47th Battalion on the Western Front where died in battle.
It is estimated that 1,200 Aboriginal and Torres Strait Islander men and women volunteered for the AIF during WW1. It should be remembered that this was a time when Aboriginal and Torres Strait Islander people were not recognised as Australian citizens and suffered under the strict policies and practices of the Protection Era. The Defence Act initially excluded Aboriginal people from enlisting – resulting in many Aboriginals enlisting under assumed ethnicity/cultural backgrounds.
For example, Richard Martin from Dunwich (Stradbroke Island) enlisted on 17 December 1914 as a 'Maori' claiming to have been born in Dunedin and had served 5 years previously with Light Horse. After enlistment, Martin joined the 15th Battalion at Gallipoli before being reassigned to the 47th Battalion where he lost his life at Pozieres. Following heavy casualties on the Western Front, the Defence Act was revised to accept enlistments from Aboriginals who had one parent (later Grandparent) of European descent. Enlistment Officers were also encouraged to use their discretion if Aboriginals had 'predominantly lived with/associated with white people'.

State Library of Queensland Collection Items
The State Library collections hold significant materials relating to WW1; buried in among these items are stories and references to the Aboriginals and Torres Strait Islander people who were there on the home front and the war front. OneSearch is a good starting point for research. There is also the link to the 'tags' area – many items within the collection have been 'tagged' to identify links to Indigenous participation in war. For example, there is a general 'tag' for 'Indigenous participation in war' that identifies collection items relating to Indigenous participation in war, including Boer War, WW1, WW2, Korea, Vietnam, etc. Other 'tags' identify particular units or regiments in WW1 – the 11th Light Horse Regiment is well-known for the many Aboriginal stockmen who enlisted in this regiment.
The following items are excellent sources for researching Indigenous participation in WW1.
Bates, I. B. (2003) Queensland mounted units, 1860-1940. P 357.1 BAT
Green, A. (2012) ANZAC Light Horse & NZ Mounted Rifles in pictures, 1914-1919. Volume 1: a photographic volume compiled from original unit histories of selected Australian Light Horse regiments and New Zealand Mounted Rifles. J 940.41294 ANZ
Hammond, E. W. (1942) History of the 11th Light Horse Regiment, Fourth Light Horse Brigade, Australian Imperial Forces: War 1914-1919. J 940.41294 HAM
Jackimos, A. (1993) Forgotten heroes: Aborigines at war from the Somme to Vietnam. Q 940.403 JAC
Kombumerri Aboriginal Corporation for Culture (1991) Yugambeh: in defence of our country. P 940.5404 yug
Montague, R. H. (1989) How to trace your military ancestors in Australia and New Zealand. FAMHIS 929.1 1989
Pratt, R. (1993) Biographical register of Queensland Aborigines who served in the Great War, 1914-1918. P 940.403 pra
Scarlett, P. (2011) Aboriginal and Torres Strait Islander volunteers for the AIF: the Indigenous response to World War One. Q 940.40994 SCA
Winegard, T. C. (2012) Indigenous peoples of the British dominions and the first world war. 940.341 2012
Photographs of Aborigines at War from State Library Copy Print Collection. CPC Aborigines At War
Other Sources
There are several other collections that are rich in materials for researchers; including the following:
Australian War Memorial
The Australian War Memorial has an extensive collection, including online resources to support research into Aboriginal and Torres Strait Islander involvement in WW1. If you know the person's name, a good starting point is the AWM's 'search for a person' webpage which allows you to search indexes and nominal rolls for all wars that involved Australian defence forces.
National Archives of Australia
The National Archives of Australia has an extensive online collection of digitised materials, including service records; the Record Search facility allows researchers, community members, etc. to narrow their search to specific Wars. If a person's name is known, the surname details can be used as the search term – generally the full Service Record is accessible via a digitised copy. Service Records for Aboriginal and Torres Strait Islander people may also include a reference to their Aboriginality in their Medical Information. The National Archives of Australia has a webpage specific to Service Records.
Australian Light Horse Studies Centre
This website is a Forum-based platform and covers a range of topics relating to the Australian Light Horse, including a section on Aboriginal Members of the Light Horse, AIF.
Mapping Our ANZACs
This website has an interactive map format to find a service person either by place of birth or place of enlistment; it then links to Service Records located in the national Archives of Australia. Other webpages allow for input from registered members, including scrapbooks as well as the capacity to add notes on service persons.
Australian Institute of Aboriginal and Torres Strait Islander Studies (AIATSIS)
AIATSIS has an online exhibition 'Indigenous Australians at War' which has a comprehensive overview of the background context for Indigenous participation in the war as well as excellent resources and further reading. A newly created section complements their own research activity into Indigenous service persons: Our Mob Served. AIATSIS also has a Family History Unit which has developed a guide to researching Indigenous people in Military Records.
Indigenous Histories
Indigenous historian Philippa Scarlett has developed a blog which expands on her research work into Indigenous participation in WW1.
Trove/NLA Newspapers
The National Library of Australia has facilitated the digitisation of historical newspapers and other items; these materials can be searched using search terms such as 'Aboriginal soldier' 'Aboriginal Digger' etc. The Queenslander Newspaper which has been digitised featured photographs of Queensland men who enlisted in WW1 as well as Regimental Photos before and after the war.
Department of Veteran Affairs
The Australian Government Department of Veteran Affairs has webpages devoted to Aboriginal and Torres Strait Islander Veterans which provides weblinks and other resources.
In summary, the above resources and weblinks are merely a starting point for researching Aboriginal and Torres Strait Islander involvement in WW1. Local Indigenous community organisations, family history societies, museums, Indigenous Knowledge Centres, Public Libraries, etc. may all have information or resource material to help in your research to uncover these untold stories of WW1.
Desmond Crump
Indigenous Languages Coordinator, Queensland Memory
Further Information:
State Library of Queensland has developed webpages to assist community members and researchers to discover more about Aboriginal and Torres Strait Islander participation in Australia's Defence Forces, particularly in relation to WW1. This online resource will continue to develop and grow as more information becomes available. In particular, State Library would love to hear from Aboriginal and Torres Strait Islander families who had ancestors who served in the AIF and would like to share their stories.
State Library of Queensland Webpages - Resources for Researching Aboriginal and Torres Strait Islander Participation in War.
Comments
Your email address will not be published.
We welcome relevant, respectful comments.