Redcliffe and District Family History Group Inc. World War 1 Family History project launch 11 November 2014
By JOL Admin | 10 October 2014
Guest blogger: Roger Hendey, Honorary Secretary, Redcliffe & District Family History Group Inc.
At 2.30 PM on Tuesday 11 November 2014 (Armistice Day) the Redcliffe & District Family History Group will be holding the official launch of its World War One Family History Project at Woody Point Memorial Hall, near Redcliffe.
The RDFHG was established in 1987 and currently has over 50 active members. We are proud to have as our two patrons Mrs Gayle Sutherland and Mr Luke Howarth MP.
Although 11 November will be the official launch of our project, we have been planning and researching for over 12 months, keen to honour those who fought so gallantly for our freedom.
Our project targets all those persons mentioned on the two WWI Honour Boards in our area (which are located at Woody Point Memorial Hall and the Redcliffe RSL) who served in the Australian Armed Forces during the First World War.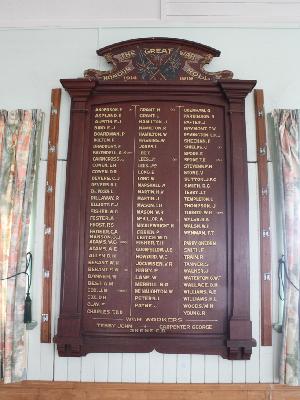 However, we have since discovered that there were a number of other persons who fought in the conflict and who at the time lived in, or had very close ties with Redcliffe, but are not mentioned on these boards. These additional names are still being discovered as a result of public appeals, general publicity, from our researches and even from our own members. To date, we have over 120 names on our database.
Our research covers their personal military records; other military accounts e.g. grave sites; details of battles in which they died (where applicable) and civil records. In this way we hope to trace and interview as many as possible of their living descendants. Our aim is to explore the social, historical and even political influences which surrounded their forebears, to give colour to their lives and try to give an understanding and description of the influences through which they came to the decision to enlist.
Our ultimate aim is to produce a book, with accompanying CD, which will provide, for each of our persons, a summary of their military service, a description of their civilian life (where discoverable), a family tree, copies of any photos of other memorabilia and copies of any audio interviews we conduct with living relatives.
Woody Point Memorial Hall is not just any old building; it is where our area's main WWI Honour Board is located, and it was really the inspiration for our project in the first place. Originally called the School of Arts, it was built by public subscription as a memorial to the fallen soldiers of Humpybong (as the Redcliffe area was more commonly called in those days).
In March 1922 the Governor of Queensland, Sir Matthew NATHAN opened the hall and as the local newspaper noted at the time, made his famous statement that
"every eligible man in the district had enlisted with the A.I.F. - a fact of which they were all very proud. (Applause) … His Excellency then opened the door with a silver key handed to him for the purpose, and upon entering unveiled the handsome roll of honour which is a feature of the building."
The hall is also the first site of the Redcliffe RSL and excitingly, has recently been heritage-listed on the Queensland Government Department of Environment and Heritage Protection Register. The launch will be hosted by our friend and mentor, the celebrated historian Mr David Gibson OAM, who has taken such a keen interest in our project. We hope that the launch will reach out to the public, and especially to the living relatives of the soldiers mentioned on the Honour Boards, encouraging them to get in touch with us and provide the all-important contact that we need to fully accomplish our goals.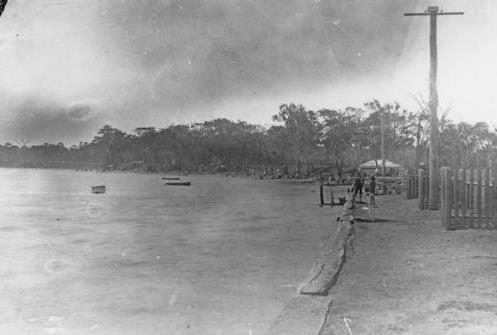 Over the years, much has been written about the exploits of the generals, officers and heroes of the Great War but there has been little written about the "ordinary" men and women. We hope that our Project, once completed, will in some small part put that to rights. In doing so, we hope also to make an important local contribution to the World War I Centenary commemorations, and help to keep the memory of these unsung service men and women alive and give the wider public a deeper understanding of how much we owe to them.
Comments
Your email address will not be published.
We welcome relevant, respectful comments.