The Queensland Digger digitised@SLQ
By Robyn Hamilton - QANZAC100 Content Curator, State Library of Queensland | 7 November 2017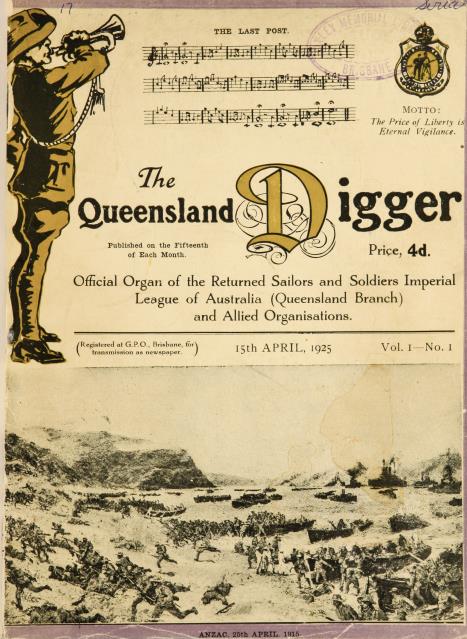 The Queensland Digger, Vol.1 no.1, April 1925
To support the aims of the QANZAC100: Memories for a new generation project, State Library of Queensland has recently completed digitisation of it 1925-1962 holdings of The Queensland Diggeropen_in_new, the official journal of the Queensland Branch of the Returned Sailors and Soldiers Imperial League of Australia (Queensland Branch) and Allied Organisations (R.S.S.A.I.L.A.). The journal includes narratives and remembrances, sub-branch reports, articles, and information about war pensions, housing and soldier settlements.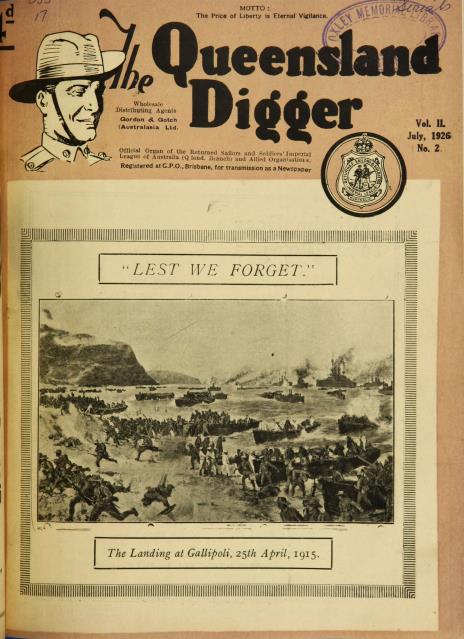 The Queensland Digger, Vol.2 no.2, July 1926
The journal changed its title to Vigilanceopen_in_new in 1962, and the R.S.S.A.I.L.A. also changed names several times before settling on Returned & Services League of Australia Limited (RSL) in 1990.
All 398 issues spanning 1925-1962 will be available via State Library's One Search catalogue.
Robyn Hamilton - Coordinator, QANZAC Content, State Library of Queensland
Comments
Your email address will not be published.
We welcome relevant, respectful comments.