Queensland College of Art Read Red Read print folio
By Administrator | 19 February 2013
We were very pleased to receive a copy of The Queensland College of Art (QCA) 2012 print folio. The folio Read Red Read was presented to the Australian Library of Art at a function at QCA Griffith University last Thursday night.
The theme of the folio, chosen by the students, was open for interpretation in various ways:
READ – to have read, or interpreted – the past tense of reading
RED – the colour red, and all its meanings
READ – literally to read, as in a work containing text
The folio is housed in a stunning embossed paper box that reflects this theme.
The nineteen 2012 graduating students invited their lecturers Russell Craig, Tim Mosley and Jonathan Tse and guest artist Jennie Jackson to participate in the folio, with a wide range of figurative and non-figurative works resulting in mediums from lithography, screenprint, linocut, collography and etching to digital printing. It is a wonderful addition to our collection showing the breadth of Queensland printmaking.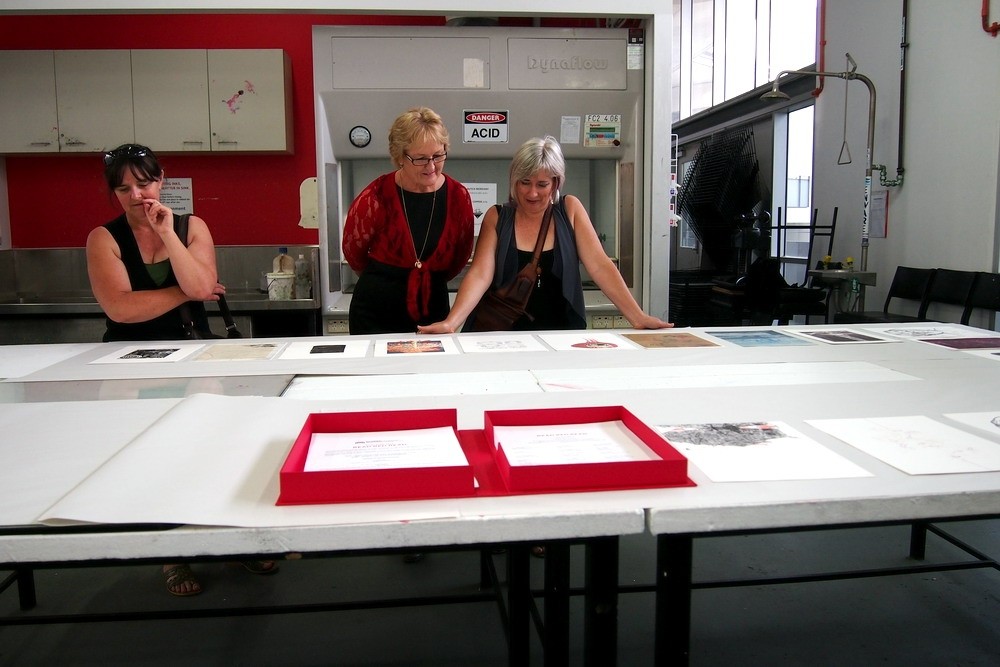 The folio was dedicated to Alan Owen who recently retired as lecturer in the Print Studios at QCA. We are fortunate to hold one of Alan's artist's books in the ALA collection: Ex libris: soliloquy on life and death. Images of this work are available at through our catalogue: One Search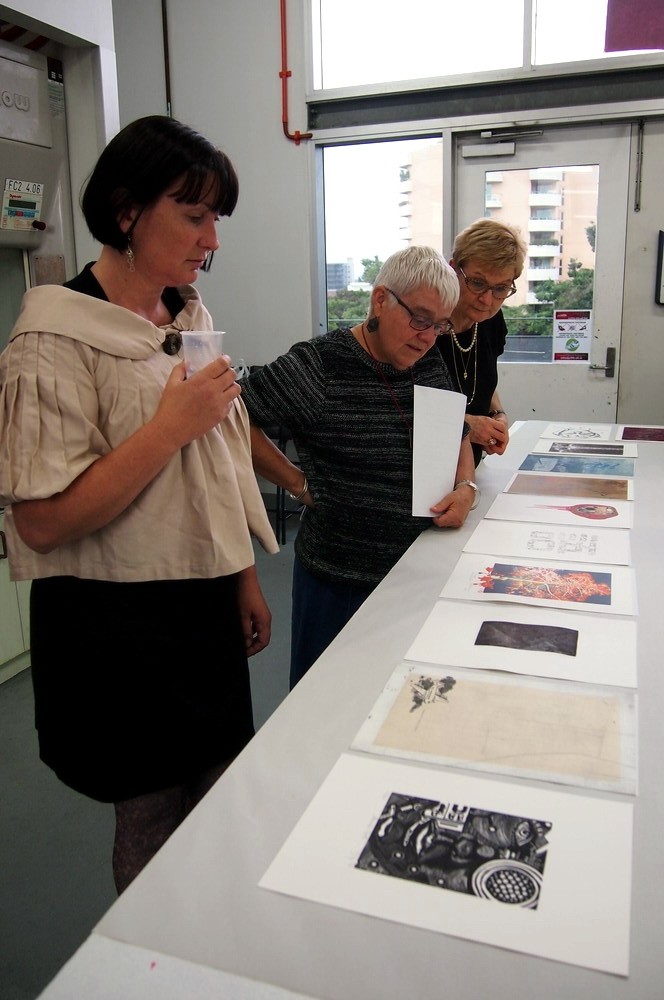 Comments
Your email address will not be published.
We welcome relevant, respectful comments.