Professional Development opportunity in Gladstone Regional Council
By Administrator | 13 September 2018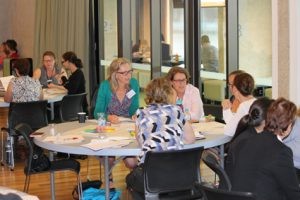 Content will include:



Targeting community needs: Use the Creative Spaces Impact Framework to assist in the development of objectives and outcomes for creative activity


Use the WELCOME Toolkit to develop effective engagement strategies


Diving into data


Advocating for your library


(PLC) Training Calendar
Bookings
Eventbrite bookings are open so please register today.
Travel Bursary
If you plan on travelling to attend this event why not apply for a Travel Bursary?
The State Library is offering travel bursaries to Councils to allow individuals from regional Queensland public libraries and Indigenous Knowledge Centres (IKC) to participate in the regional PD events offered by the State Library (or in partnership with the State Library) being held in locations across Queensland. To apply, simply visit the PLC training calendar, download the relevant application form and submit to lgc@slq.qld.gov.au
Comments
Your email address will not be published.
We welcome relevant, respectful comments.