Private Charles George Martyn, 26th Battalion
By Des Crump | 20 July 2014
On the 11th December, 1920, in front of a large gathering, General Sir T W Glasgow unveiled the Goombungee War Memorial, a marvellous marble and sandstone structure costing 300 pounds raised by the local townsfolk.
"There were ritual proceedings, with prayers, and hymns, and a bugler played the 'Last Post'. All the names of the fallen soldiers were read out, and many people become emotionally moved. At the back of the crowd stood a dark lady - either an Aborigine or of Aboriginal descent. Her son had also been killed, and she stood 'crying her eyes out' the whole time. She was all alone, but not one person sought to offer her comfort or to bring her forward into the throng. She was, in effect, ostracised. Mrs Parlour said she felt sorry for the poor lady then, but did not go forward out of childish shyness. None of the 'grown-ups' did either. C. G. Martyn was the dead soldiers name."
Darling Downs Studies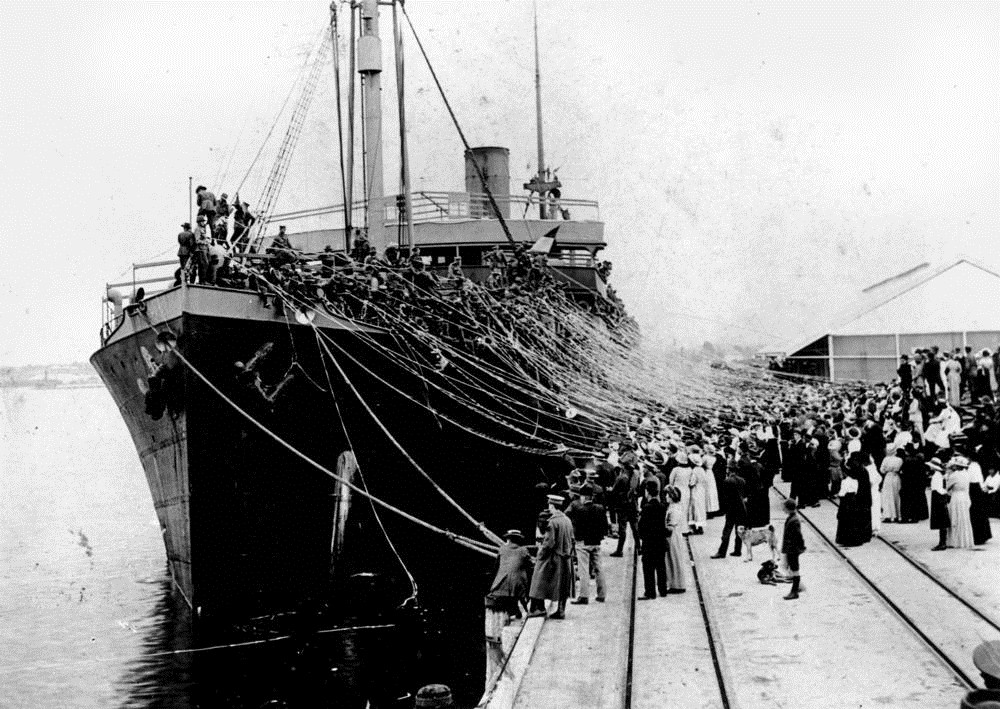 Following a bout of mumps shortly after his arrival in Plymouth, Charles rejoined his unit in France during April 1917. In the early hours of 2oth September 1917, two Australian Divisions lead an assault near the Belgian town of Ypres - this battle was to become known as the Battle of Menin Road. The two Australian Divisions sustained 5,013 casualties in the action - Private Charles George Martyn was one of these.
Pte Martyn's Section Leader was Corporal Jim Montgomery (Service Number 3854), also of Goombungee. Cpl Montgomery wrote to Mrs Rose Martyn advising that her son was given the best possible burial under the conditions of battle and would ensure that his personal effects would be sent home to the correct address. Sadly, Jim Montgomery was also killed in action the following year at Villers-Bretonneux in France.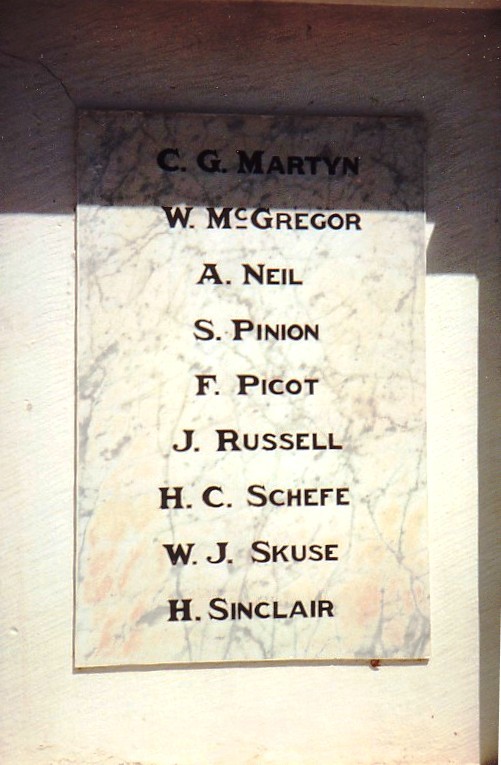 Pte C G Martyn's name is also commemorated with a headstone at the Hooge Crater Cemetery, Passchendaele in Belgium.
Desmond Crump
Indigenous Languages Coordinator, Queensland memory
State Library of Queensland Aboriginal and Torres Strait Islander Participation in WW1 webpages
References:
J 940.40994 OFF Bean, C. E. W. (1981) The Official history of Australia in the war of 1914-1918.
J994.33 DAR French, M. (1978) Darling Downs Studies: Papers in the history and geography of the Darling Downs.
JOL Negative 44398: Troopship HMAT Boonah departing from Brisbane during World War One, 1916.
JOL Negative 194810: After the battle on the Menin Road, Belgium, 1917.
AWM Photograph P05037.001: Group portrait of the 16th Reinforcements, 26th Battalion.
Websites:
Australian War Memorial (AWM): www.awm.gov.au
National Archives of Australia (NAA) Record Search: B2455, MARTYN Charles George
Queensland War Memorial Register: http://www.qldwarmemorials.com.au/pages/home.aspx
Comments
Your email address will not be published.
We welcome relevant, respectful comments.