Previously unknown Jack Lindsay poem.
By Administrator | 18 July 2013
In 1922 Jack Lindsay, writer and son of Norman Lindsay, almost met D.H. Lawrence. Apparently he saw a friend in Dymock's bookshop in Sydney and was told if he had been there a little earlier he would have met Lawrence. In 1935 he wrote a poem on the ramifications of this near miss. This poem, To D.H. Lawrence, remained unknown until its appearance at an auction in 2008.
At that auction we purchased for the Australian Library of Art, a collection of papers of E. Martin, relating to Jack and his brother Philip, also a writer. Jack had established the Fanfrolico Press, first in Sydney, later relocating it to London. One of the components of the Australian Library of Art is the Lindsay Collection of Pat Corrigan which includes a near complete collection of Fanfrolico publications as part of a significant body of published and manuscript Lindsay material.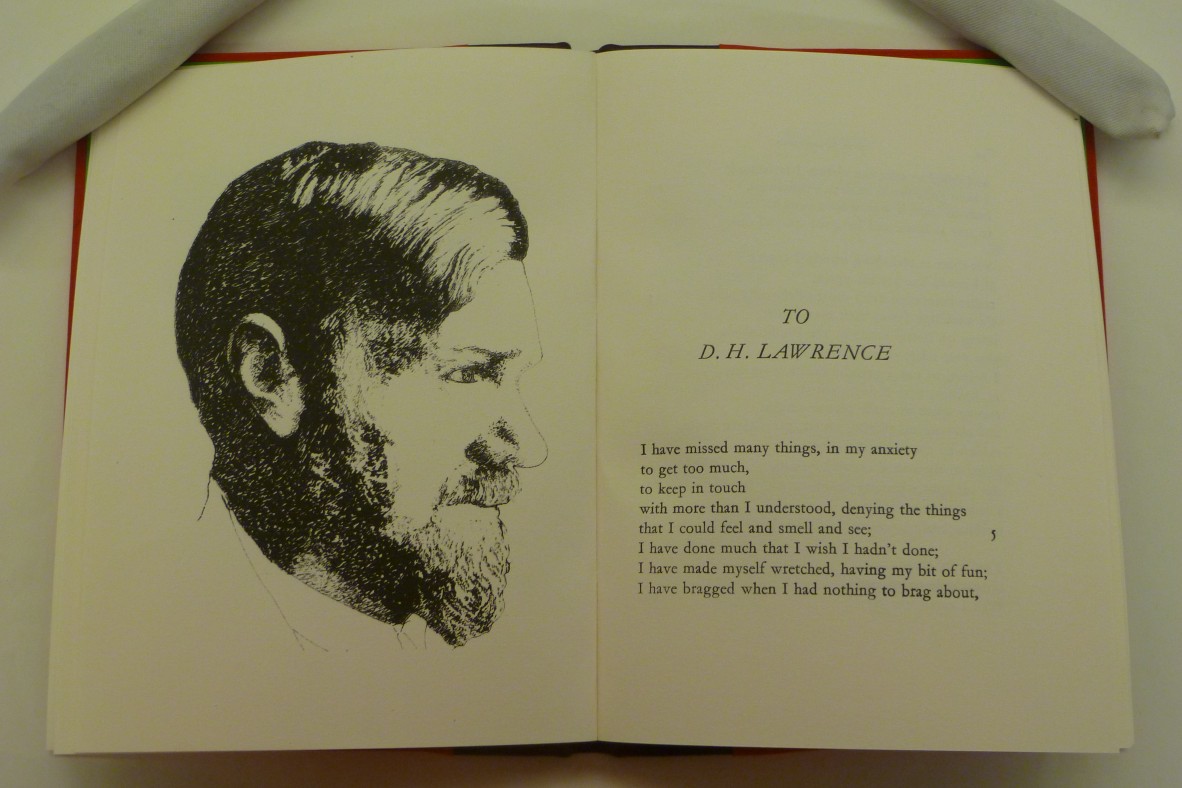 Martin was an English historian who was interested in Jack and Philip Lindsay and planned to write a book about them. Although the book was never published he amassed documentation about and from them, and it was in his papers that the poem surfaced. They also include part of the draft of the book Martin was writing on the Lindsays.
Ancora Press, a private press at the Caulfield campus of Monash University in Melbourne has now published the poem for the first time. The text is handset in Monotype Garamond type and printed on a Wade of Halifax Arab Press. It is illustrated with portraits of D.H. Lawrence and Jack Lindsay by Rosalind Atkins. Of the edition of 150 copies, copy numbers 1 to 25 have been bound in quarter leather with the remainder bound in full cloth. The Australian Library of Art holds copies 6 and 66.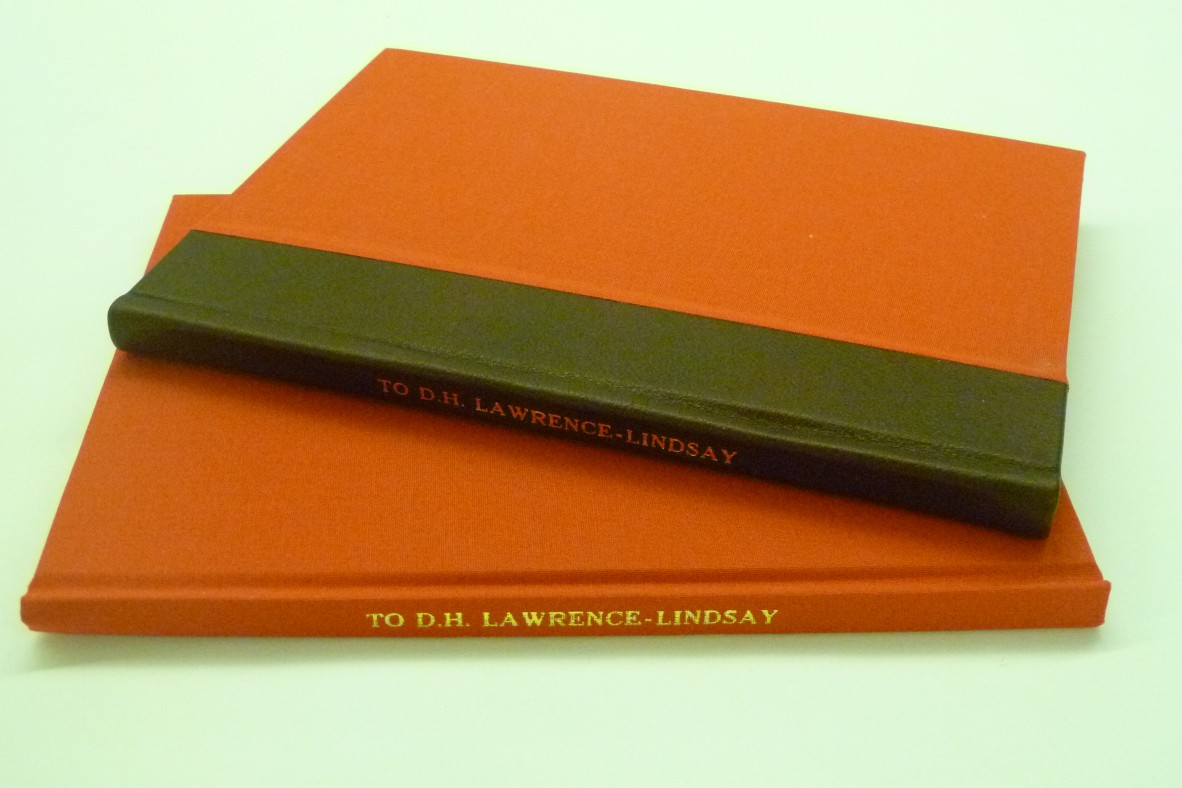 Comments
Your email address will not be published.
We welcome relevant, respectful comments.