Premier's Anzac Prize time capsule
By JOL Admin | 7 August 2017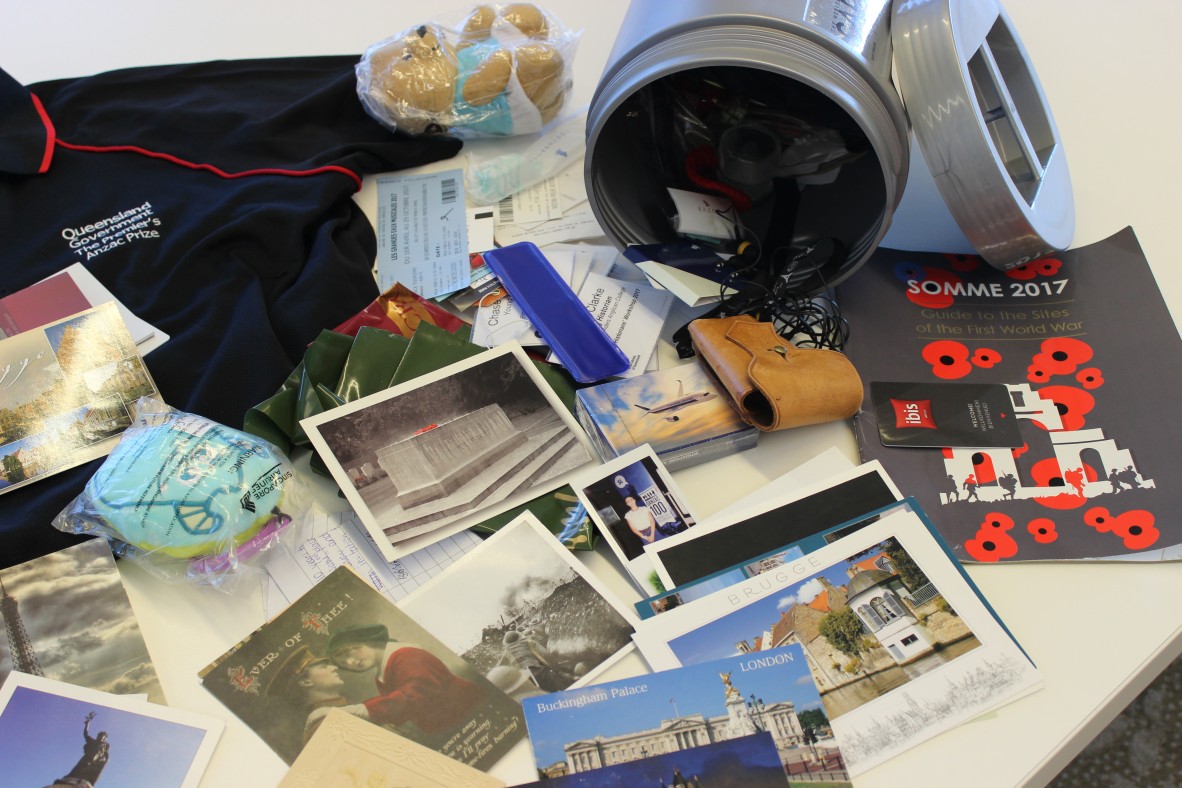 31035 Premier's Anzac Prize time capsule 2017
31035 Premier's Anzac Prize time capsule 2017
On 11th April 2017, eight Queensland high school students and their two chaperones departed Brisbane on a once-in-a-lifetime Anzac journey, as part of the Premier's Anzac Prize 2017. The Prize is open to all eligible Queensland high school students in years 8 to 11, and the eight prize winners for 2017 came from schools all over the state.
Before they left, the students came to Brisbane for a two-day workshop at the State Library of Queensland 16-17 January 2017. With the help of State Library mentors they completed their research on service men and women who served in Gallipoli and on the Western Front. Once finalised, their research was captured in a collection on Historypin.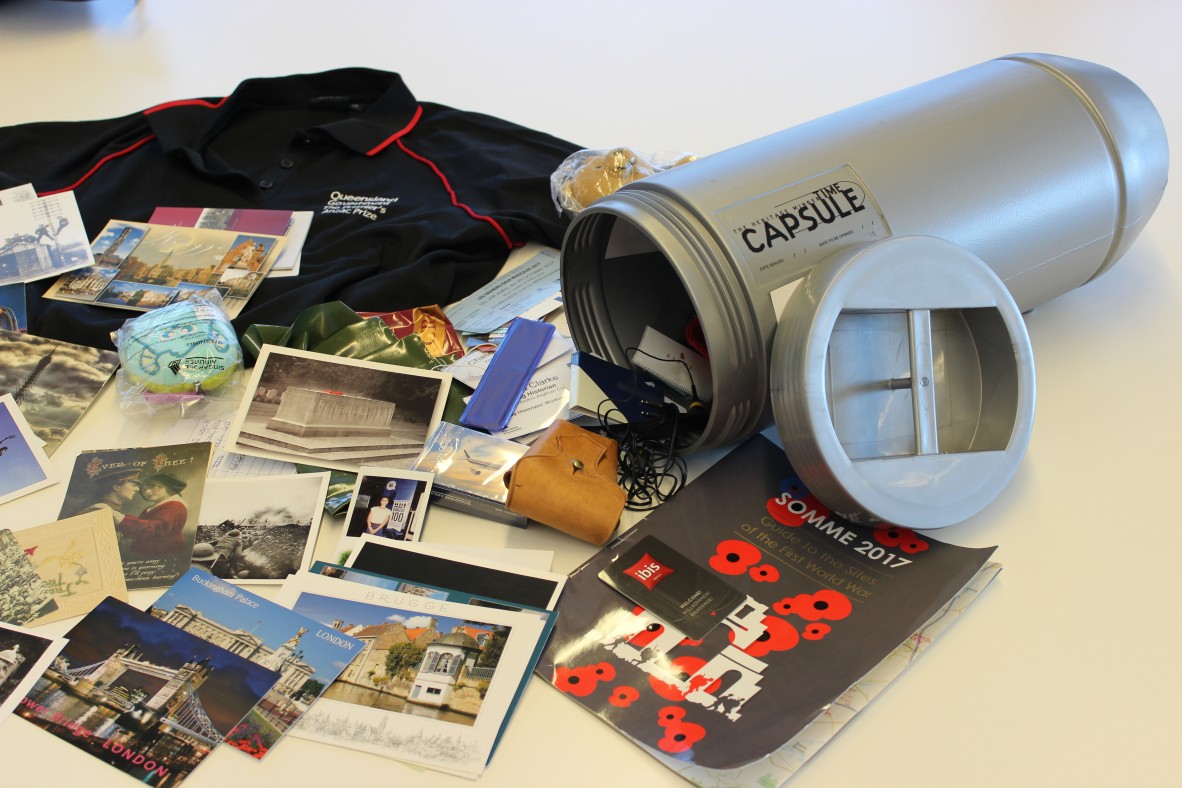 Time capsule and contents
The exciting two-week trip 11-27 April 2017 took them to London, then Paris, and on to Belgium to visit Ypres, Bruges and then The Somme. The students visited key sites important to Australia's involvement in both world wars, and attended the Anzac Day Dawn Service at Villers-Bretonneux in France on 25 April.
Once the students returned, they gathered and curated a collection of memorabilia from the trip, and presented it to State Library of Queensland as a time capsule, a permanent reminder of their experiences. The collection included postcards written by the students, reflecting on their commemoration experiences, and their tour of World War 1 locations in London, Paris, Belgium and the battlefields. Also included was material pertaining to the Young Historians's Workshop.
The 31035 Premier's Anzac Prize time capsule 2017 can now be found in State Library's One Search catalogue.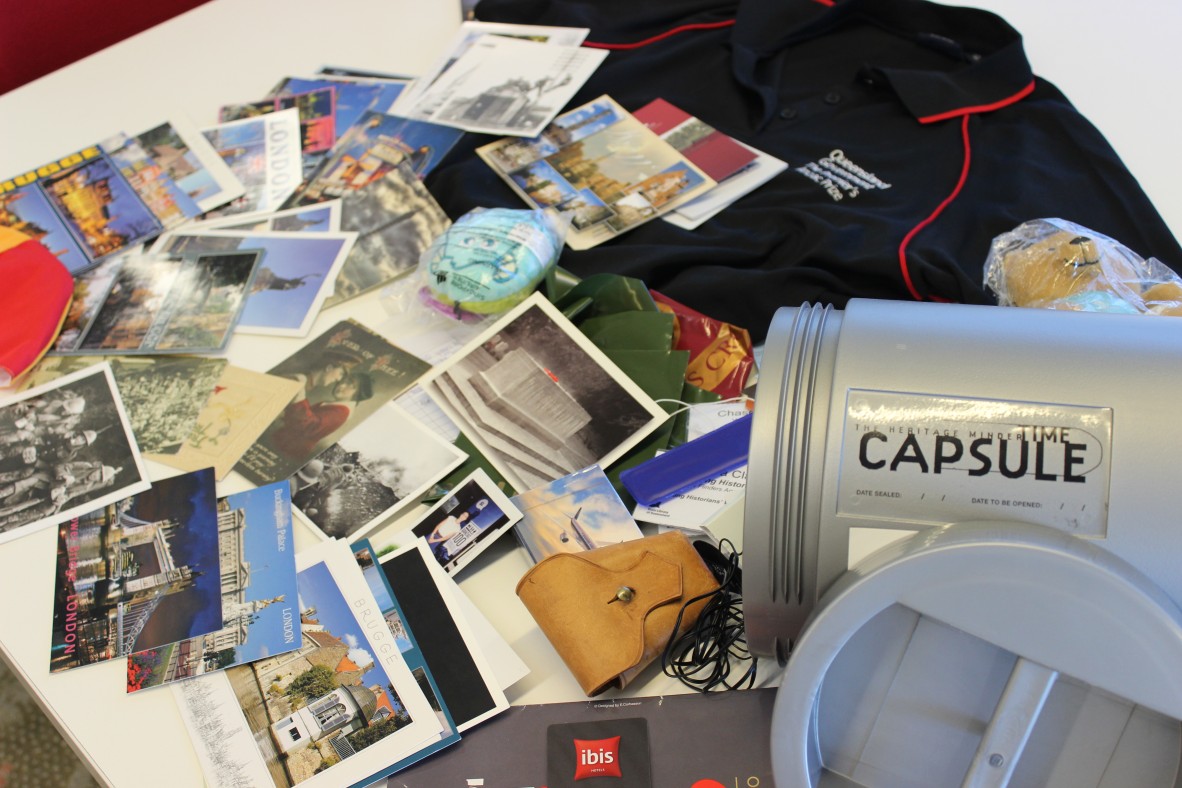 Time capsule and contents
Comments
Your email address will not be published.
We welcome relevant, respectful comments.