Postcards home
By Marg Powell, Specialist Library Technician, Metadata Services | 21 March 2016
When Corporal Ernest Gordon Warner wrote this postcard home to his 8 year old sister Ada, he had recently returned from hospital suffering the from the effects of mustard-gas-poisoning.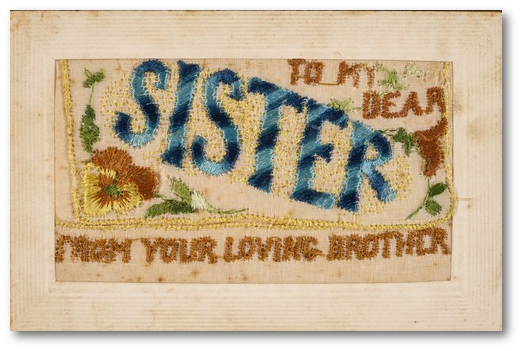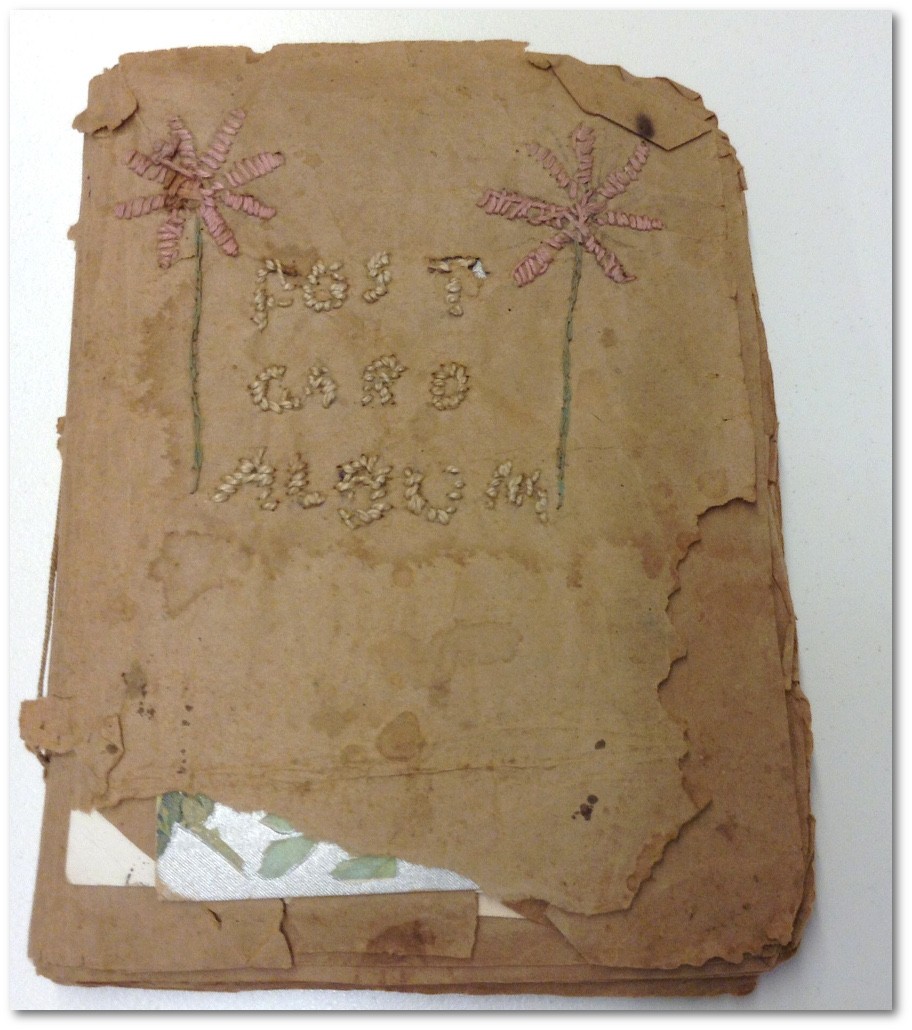 Postcard kept by Ada Warner, wishing her family a happy new year
In 1936 Gordon married Daisy Charlotte Parsons, sadly they only had a short time together, Gordon passed away just 4 years later in 1940, most probably due to the debilitating and lasting effects of the gas poisoning received during his service in the First World War.
Interior view of album, by Ada Warner
Ada's delightful little album, which was handmade with brown paper, has been fully digitised, and can be viewed in high resolution, from the State Library of Queensland's catalogue.
Further Reading:
Marg Powell
QANZAC 100 Content Technician
State Library of Queensland
Comments
Your email address will not be published.
We welcome relevant, respectful comments.