Percy HILL #139
By Marg Powel & Des Crump | 13 November 2017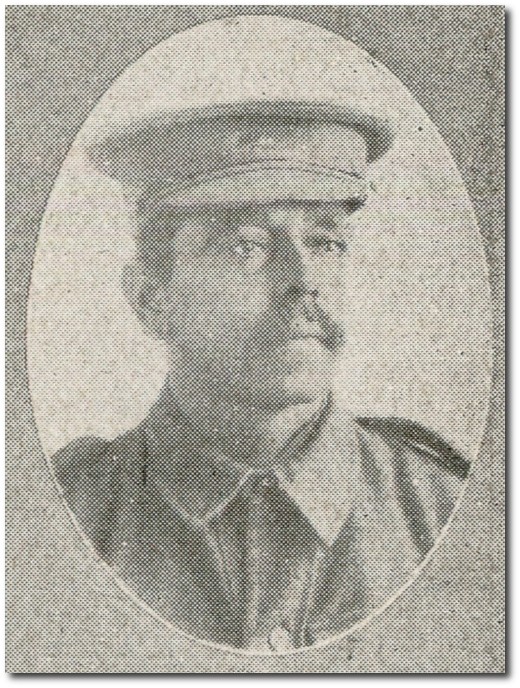 Percy Hill, The Queenslander Pictorial, 1916
Indigenous Australian, Percy HILL, 42nd Infantry Battalion & 3rd Divisional Train
Percy Hill was born in Goodooga, NSW in 1880. When he enlisted in November 1915, age 35 he was working as an artesian well-borer in Charters Towers, Queensland.
Percy embarked from Sydney in June 1916 on board the troopship Borda arriving in England six weeks later. Not long after, with the newly formed 42nd Infantry Battalion he proceeded overseas to France. 33 Officers and 994 Other-Ranks were shipped to Le Havre from Southampton and within days were billeted at Outtersten, and by Christmas they were in the frontline.
Percy Hill's service record reveal's little of his experiences. He was hospitalised several times with influenza and after the second bout was transferred to the 11th Infantry Brigade Headquarters for several weeks.
In October 1918 Hill was again transferred this time to the 3rd Divisional Train, 22nd Company, where he remained until being returned home to Australia in August 1919.
Percy Hill returned to work in Queensland with his brother Albert as well-borers; he died of pulmonary tuberculosis at Townsville in 1966
*In 1905 Percy Hill was controversially accused of running amateur foot-races under the name of Percy Daunt, but the case was not satisfied.
Read more ...
The information in this blog post has been researched by State Library staff and volunteers, it is based on available information at this time. If you have more information that you would like to share or further research uncovers new findings, this post will be updated.
Comments
Your email address will not be published.
We welcome relevant, respectful comments.