Outreach: Linking it back to libraries
By Anonymous | 9 March 2020
First 5 Forever's success relies on reaching families of children 0-5 across Queensland. Providing outreach services, programs and events outside your library can be a very effective and successful way to spread the early literacy message and connect non-library users with the library service. Here are some tips on how to plan, what to pack and what to include to maximize the outcomes of all library outreach programs.
Who is your target audience? If it's non-members who haven't yet used your library, consider the barriers. For example, difficulty accessing a library; transport; reluctance to engage with libraries; or an outdated perception of libraries. Have a think about potential barriers in your community before deciding on a location, time and purpose for your planned outreach event.
What can you provide? During your initial planning think about how easily you can replicate an outreach event. If your plan is to be able to run multiple outreach events in different locations, then the ability to replicate the event makes planning and preparation much easier. Keep the set up, session planning and resourcing simple so that it can facilitated with just one person if needed. Consider the collateral you already have available to you within your library service. Information brochures, flyers for upcoming events, bookmarks and stickers are all easy for a prospective new member to take home with them. Having staff available who can answer questions and are aware of the range of library services is incredibly important.
Sign them up! Take library membership forms with you on clipboards for a quick, easy sign up at outreach events. Have a selection of library cards on hand that can be taken home from the outreach event. An all-surface pen is great to write names on the back of each card when signing up multiple family members. Record the card number onto the membership form. Once you are back at your branch you can enter the details and activate the membership. This allows new members to access your online presence straight away. Be sure to let them know the location of their closest branch and upcoming programs and events.
Take your collection on the road. A suitcase on wheels and a borrowing sheet is all you need to take a selection from your collection out and about, ready for borrowing. Include picture books, board books, CDs, DVDs and toys. Families can look through these, choose their favourite and take them home. This also requires a follow up visit to your physical library to return the borrowed items.
Plan outreach activities. Consider the opportunities you have to engage with families. What you provide for children and parents to engage with will depend on the number of staff you have attending. If you only have one staff member, think about activities that can be independently accessed by children, parents and caregivers and allow you to have conversations with families about First 5 Forever.
If you have more than one staff member, consider facilitating a storytime session for families to participate in. You can use the Planning Library Programs Webinar as a guide to developing an appropriate session. Plan a selection of books, songs and rhymes that will work for multiple age groups so that you can respond flexibly to families who attend the outreach event.
Be flexible and responsive towards when you will facilitate a session – start as soon as you have a few children in your space. Other children and families will be drawn in by the fabulous session you will be delivering. You may run a few smaller sessions consisting of a few songs/rhymes and a story – be guided by the children and families that attend at any given time.
First 5 Forever runs a series of webinars. Look out for the next webinar. For all upcoming First 5 Forever professional development, access the PL Connect training calendar.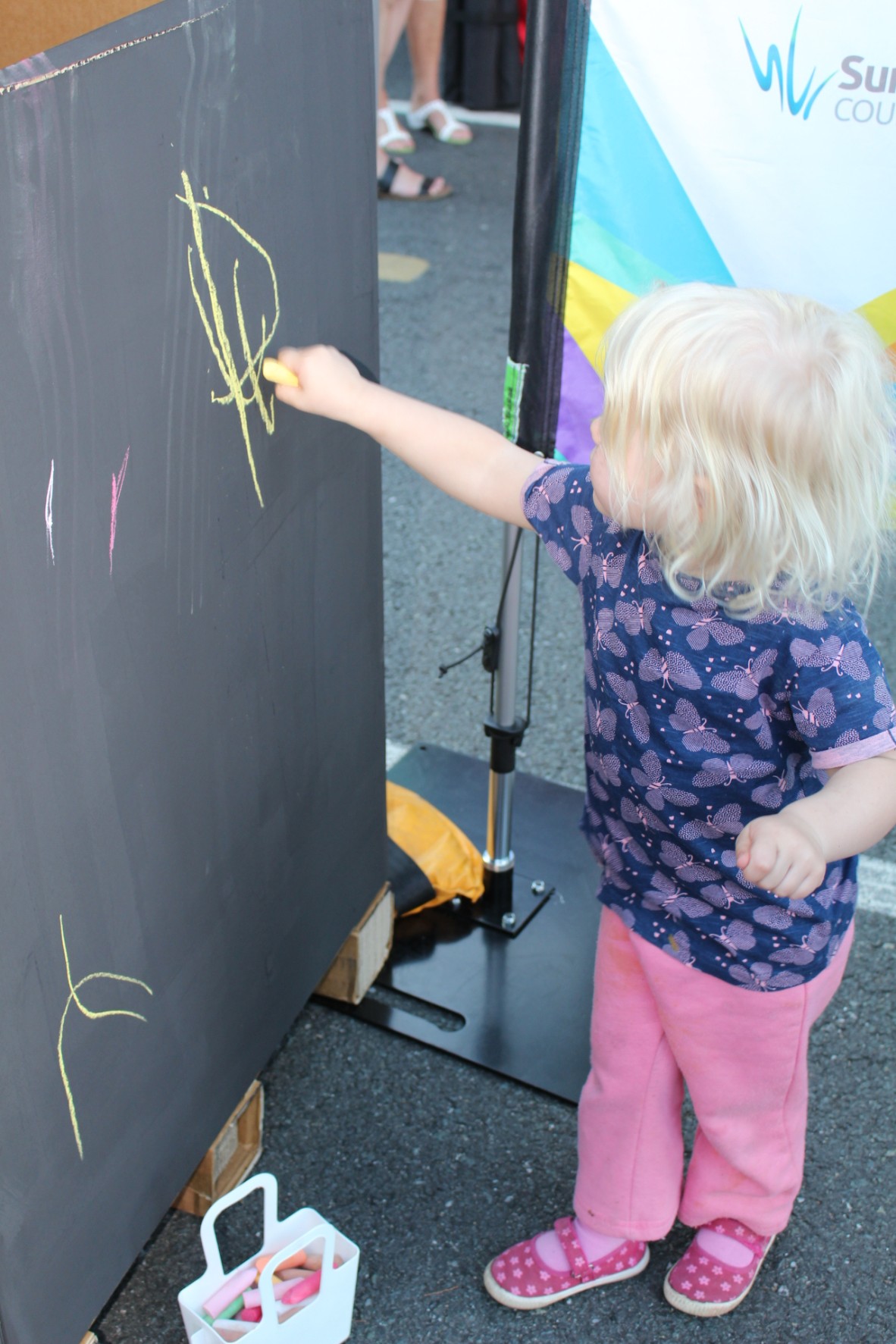 Comments
Your email address will not be published.
We welcome relevant, respectful comments.