Our flatmate recommended SLQ and we love it!
By Administrator | 19 October 2016
Markus and Alisa are new visitors to State Library. They told Fed Pani why they love to study at SLQ.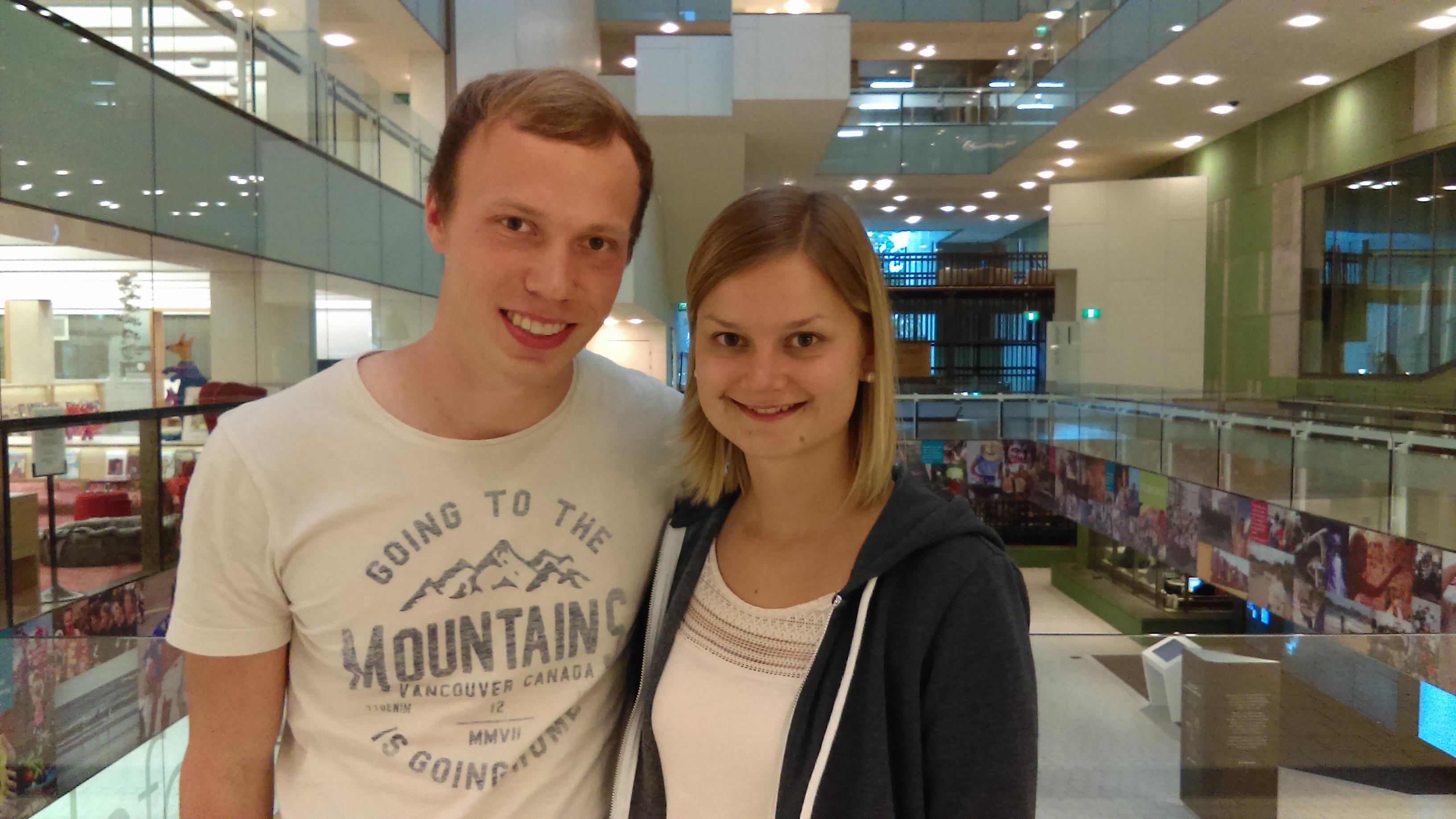 Markus and Alisa
We are Markus and Alisa, we come from Germany and we are part of a student exchange program with QUT.
We are studying industrial engineering and we are the first students of the program to come to Brisbane. We'll stay for a semester and then an Australian student will come to Germany for the next six months.
We use the QUT library at Garden Point when we are on campus, but in between lectures or after lunch we prefer to come to SLQ. It's really good for studying and it makes a huge difference for us because we don't have a proper study space at home.
Also when you are at home you have so many different things to do, like cleaning, cooking, vacuuming, and it makes studying difficult. We were told there was another library along the river, the City Council Library, but it wasn't the right place for us.
Then our flatmate recommended SLQ and we love it. It's quiet, the atmosphere is very good, with plenty of natural light, we love having lunch outside on the river, and it sits right along our house to uni path! And we like the fact that there's a piano room available for practicing. We come here two to four times a week.
In our hometown, especially around exam times, you have to get up at 6am if you want to be able to get a place at the library! It would be nice if SLQ would open before 10am on weekdays and if it could close later than 5pm on weekends.
Do you have an SLQ story to share? Tell us – visit our information desks or email us: VisitorServices@slq.qld.gov.au
As told to Fed Pani, Visitor Experience
Comments
Your email address will not be published.
We welcome relevant, respectful comments.