A night by the fire: Recognise? forum
By Administrator | 26 May 2015
kuril dhagun hosted another successful A Night by the Fire talk series which wrapped up last week. Each of the speakers returned and we also welcomed Professor Megan Davis. Megan flew up from Sydney to join us and provide some of her expert knowledge and personal opinions about the Recognise campaign and the proposed changes to the Australian Constitution.
Professor Megan Davis has a background in law and has an extremely impressive CV. She was a member of the 'Expert Panel' that led a wide-ranging national public consultation and engagement program throughout 2011. She also co-wrote the book "Everything You Need to Know About the Referendum to Recognise Indigenous Australians" with George Williams.
I would like to highlight Professor Megan Davis' theory, she refers to as the 'counter-narrative', which questions current policies, funding-cuts and legislation at State and Territory levels which aim to obliterate our culture. She questions "how can you possibly, at a national level, move to recognition of our culture, while on the other hand, in law and policy, in language, in press conferences, undermine those really important manifestations of our culture".
There was healthy discussion and debate about recognising Aboriginal and Torres Strait Islander peoples in Australia's Constitution and the proposed changes. There are a number of recommendations for amendments, particularly regarding section 51 (xxxvi) and the Commonwealth's power to make laws with respect to Aboriginal and Torres Strait Islander peoples. Once this has decided the Recognise campaign will enter a new phase. It was mentioned numerous times that this discussion needs to continue and probably outside of the realms of SLQ.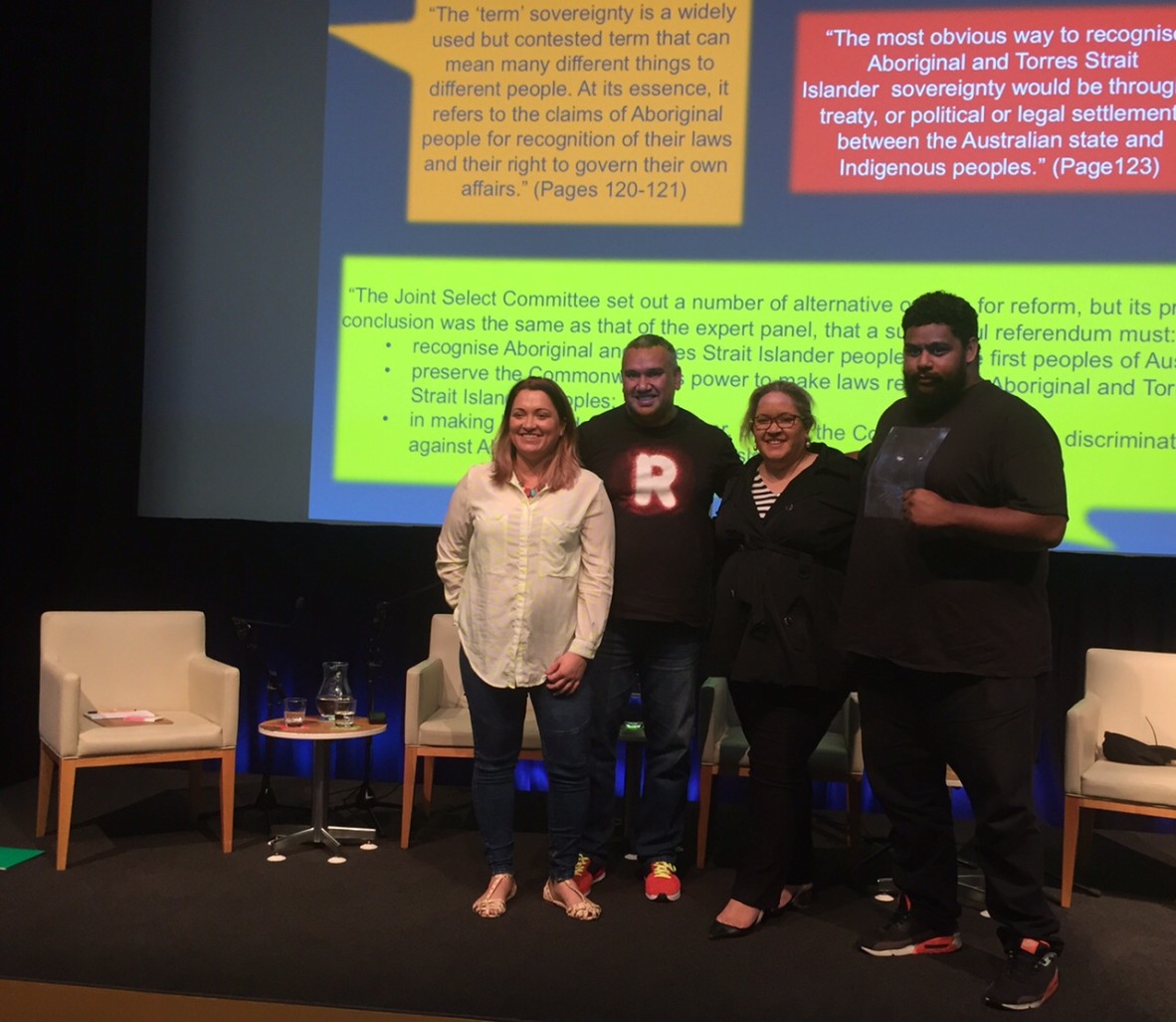 Big thanks to all the speakers for presenting and educating myself and the community about this important topic.
We recorded this event and encourage all Australians to watch: www.slq.qld.gov.au/audio-video/webcasts
Comments
Your email address will not be published.
We welcome relevant, respectful comments.