A night by the Fire focuses on Sustainability
By Administrator | 13 October 2015
Our Night by the Fire conversation series started last week with our first guest speaker Dale Chapman. Dale is an Indigenous woman born in Dirranbandi, South West Queensland.
Dale is a friend of kuril dhagun and often does catering for events held here at the library. She is qualified chef and has been working in the food industry for over 30 years. We invited Dale along to talk about her passion - Australian bush tucker and growing food. She educates people about bush tucker through her catering (Dilly Bag), workshops and bush tucker seminars, and considers traditional food an effective weapon in the fight against heart disease and diabetes. She also makes amazing lemon myrtle cheese cake, a person favourite of mine, which is probably not so good for your health but tastes sensational.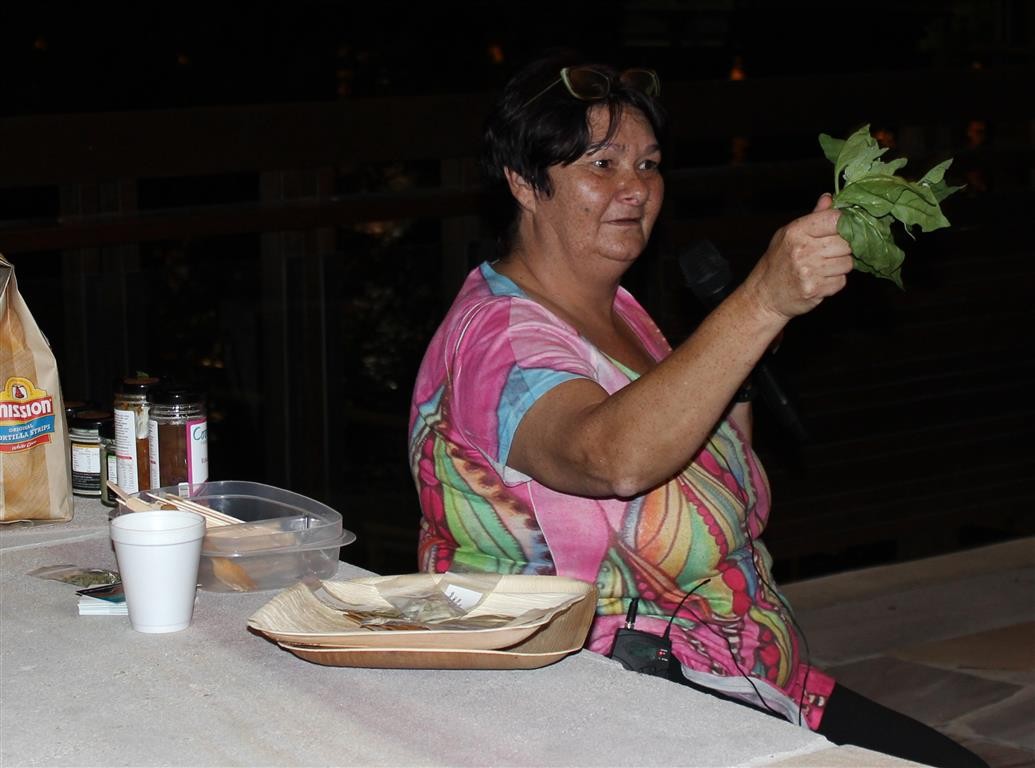 Australian bush tucker and native foods are particularly good for you. Dale kindly brought some samples for people to see and try. Keep an eye out for Dale Chapman's recipe book which should be on shelves by the end of the year. Of course growing your own food is good for your health and nutrition but it also good for the environment. Commercial farming often releases harmful chemicals into the air but organic gardening nourishes the soil and reduces your carbon footprint and 'food miles' (the carbon emissions it takes to get your food from the farm to the store).
The talk series is all about exploring the parallels and intersections of modern science with traditional Indigenous methodologies of caring for country. As the trends of upcycling, recycling and repurposing sweep our nation, we consider the role of traditional Aboriginal and Torres Strait Islander practices of sustainability.
If you missed the first talk, watch it via the SLQ webcast page , then join the next in the series.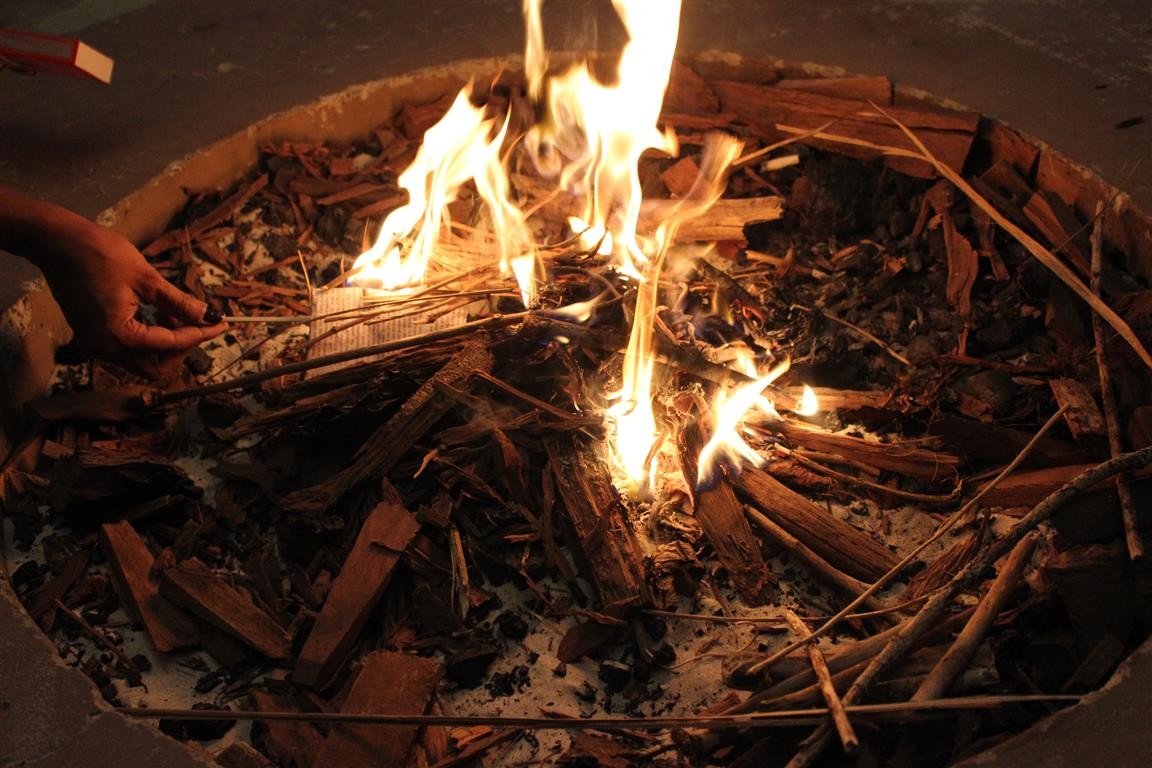 A night by the fire: sustainability
Dates: Talks: Tue 20 Oct, 6.30pm–7.30pm
Forum: Tue 3 Nov, 6pm–8pm
Where: Talking Circle, level 1, State Library of Queensland
Bookings: Eventbrite.com
*N.B. This event series consists of two free talk sessions culminatin in a forum on Tuesday 3 November ($5).
Comments
Your email address will not be published.
We welcome relevant, respectful comments.