New SLQ Fellowships Available
By Administrator | 29 January 2016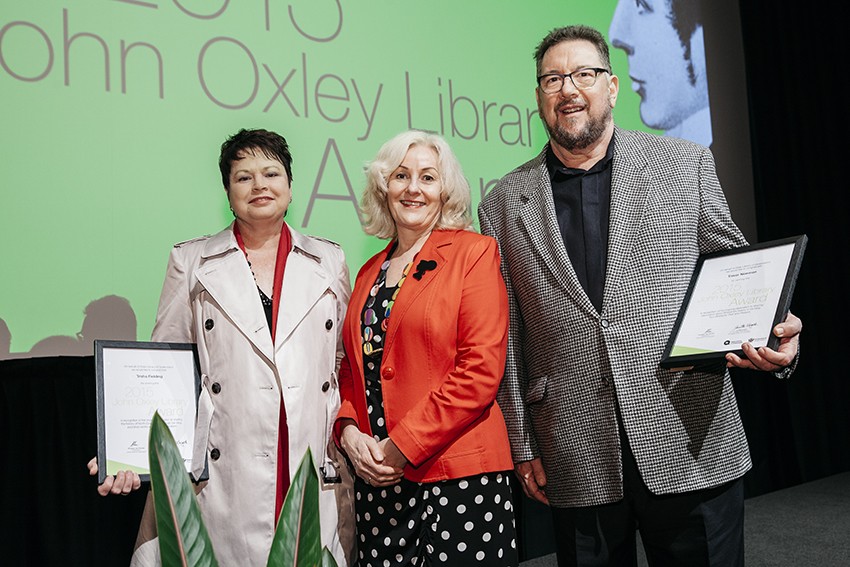 Are you interested in researching Queensland's history? Applications are now open nationwide for seven fellowships totalling $100,000 as part of the Queensland Memory Awards. These fellowships are a great opportunity to explore Queensland's history. The work produced by each fellowship should be original.
The John Oxley Fellowship is a 12 month research project worth $20,000. Supported by the Queensland Library Foundation this fellowship is a unique opportunity to explore a part of Queensland's history. Dr Madonna Grehan is the current recipient and is using the fellowship to research The Centaur Memorial Fund for Nurses, which was spurred by the sinking of the War II Australian hospital ship, The Centaur, off Moreton Island.
Queensland music enthusiasts are encouraged to apply for the Letty Katts Award. This new 3 month fellowship is worth $5000 and supported by the Queensland Library Foundation and the Mellick Family. It requires applicants to create work/s or research inspired by Queensland's music history. Musicians, composers and/or researchers are encouraged to apply.
The Queensland Business Leaders Hall of Fame Fellowship is worth $15,000. This is a 6 month fellowship designed to support a research project in Queensland's economic and/or business history. This fellowship is supported by the State Library, The Queensland Library Foundation and the QUT Business School. Julie Hornibrook is the current recipient and is exploring how building the Hornibrook Highway, the William Jolly Bridge and the Story Bridge contributed to economic and social change within Brisbane.
The Q ANZAC 100 Memories for a New Generation Fellowship is a 12 month project for research into Queensland's involvement in World War 1. Four of these fellowships, each worth $15,000, are available. Supported by the Department of Premier and Cabinet's Anzac Centenary Commemoration Unit, these fellowships provide a chance to delve into the many World War 1 related collections held by the John Oxley Library. Current recipients include Elaine Acworth, Neville Buch, John Thompson and Robert Hogg.
During the fellowship applicants are able to work within the quiet of the Neil Roberts Research Lounge.
Potential applicants are encouraged to attend the SLQ Fellowship Showcase and Information Night at the State Library on Thursday the 3rd of March. On this night more information will be provided and current fellows Dr Madonna Grehan, Julie Hornibrook, Elaine Acworth and Siganto Foundation Fellow Julie Barratt will be present to provide inspiration. Breaking up the evening will be a networking opportunity on The Platform, level 3, for Queensland's research and heritage community. Bookings are essential.
Applications for all fellowships opened Wednesday 27 January 2016 and will remain open until Thursday 31 March 2016. To submit an application, or for more information on any of the Queensland Memory Award/Fellowships, please visit /whats-on/awards/qmawards.
The winners will be announced on Thursday 9 June during Queensland Week at the annual Queensland Memory Awards Ceremony.
Comments
Your email address will not be published.
We welcome relevant, respectful comments.