A new Queensland-Cooper Hewitt Fellow
By Anita Lewis | 4 May 2017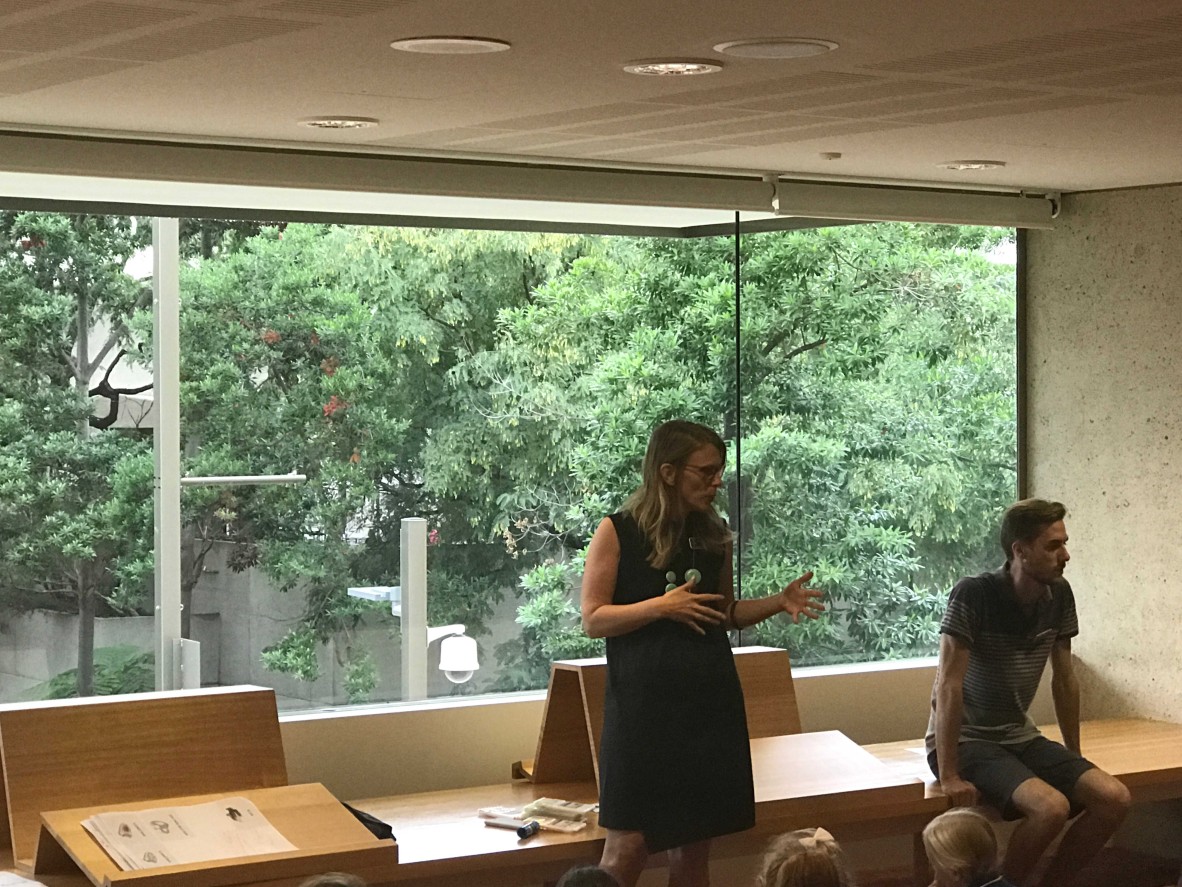 Queensland Cooper Hewitt fellow, Chantelle Sansness presenting Flood of Ideas workshop in the APDL Design Lounge.
Queensland Cooper Hewitt fellow, Chantelle Sansness presenting Flood of Ideas workshop in the APDL Design Lounge.
Congratulations to Brisbane primary school teacher Chantelle Sansness on being awarded this year's Queensland-Cooper Hewitt Fellowship.
The Oakleigh State School primary teacher has been awarded the Queensland Government fellowship to complete a design education project at New York's Cooper Hewitt Smithsonian Design Museum.
Chantelle said she would use her $20,000 fellowship to help students develop the skills needed to meet global challenges through design education.
She will spend 12 weeks in New York working with experts to understand how design thinking can engage students more fully so they can achieve better educational outcomes.
"This fellowship will allow me to engage with cutting-edge design practices that will transform STEM teaching at Oakleigh State School – by challenging students to think outside the box and succeed in today's digital world," she said.
"Upon my return, I will share my learnings with students, teachers and the wider community to ensure our children will be ready to enter the workforce of the future, where a large proportion of jobs do not currently exist.
"I will be better equipped to help students solve real-world problems using digital technology through tailored lesson planning and more engaging classroom experiences where students will be required to think, question and brainstorm."
Oakleigh State School is currently delivering Australian Digital Technologies Curriculum designed to provide students with practical opportunities to use design thinking and be innovative developers of digital solutions and knowledge.
Minister for Education Kate Jones said it was a fantastic opportunity for Chantelle to take the best ideas from around the world and bring them back to Queensland to deliver them in local classrooms.
The Queensland-Cooper Hewitt Fellowship, along with the Queensland Smithsonian Fellowship has been running since 2000 to enable scientists, researchers and educators to spend time in the United States working at the Smithsonian Institution's museums and research centres.
Comments
Your email address will not be published.
We welcome relevant, respectful comments.