New acquisition - photographs from "Memories in Place: The Centenary of World War 1" by Charles J. Page
By JOL Admin | 3 April 2014
"Through stories about places, they become inhabitable. Living is narrativizing... One must awaken the stories that sleep in the streets and that sometimes lie within a simple name, folded up inside this thimble like the silk dress of a fairy…" (Certeau and Giard, 1998: 142-3*).
History is not found in books. It is simply recorded in them. History walks with us - although we are not always awake to its presence. At times it speaks as loudly as a big brass band, and at times it falls as softly as a snowflake but is no less potent.
As we navigate the landscape of our modern lives, we might think that World War One is something which merely sits in time and space - separate from us and detached in the ash heap of history. And yet photographer Charles J. Page has revealed with "Memories in Place: The Centenary of World War 1" a contemporary view of an age old contest.
His documentary photography project considers the way we memorialised the sacrifice of war in the naming of streets, buildings and avenues or to those dedicated shrines of remembrance, and how we have been living and walking and weaving our way through the battlefields, personnel, and places of the Great War throughout Australia for almost a century.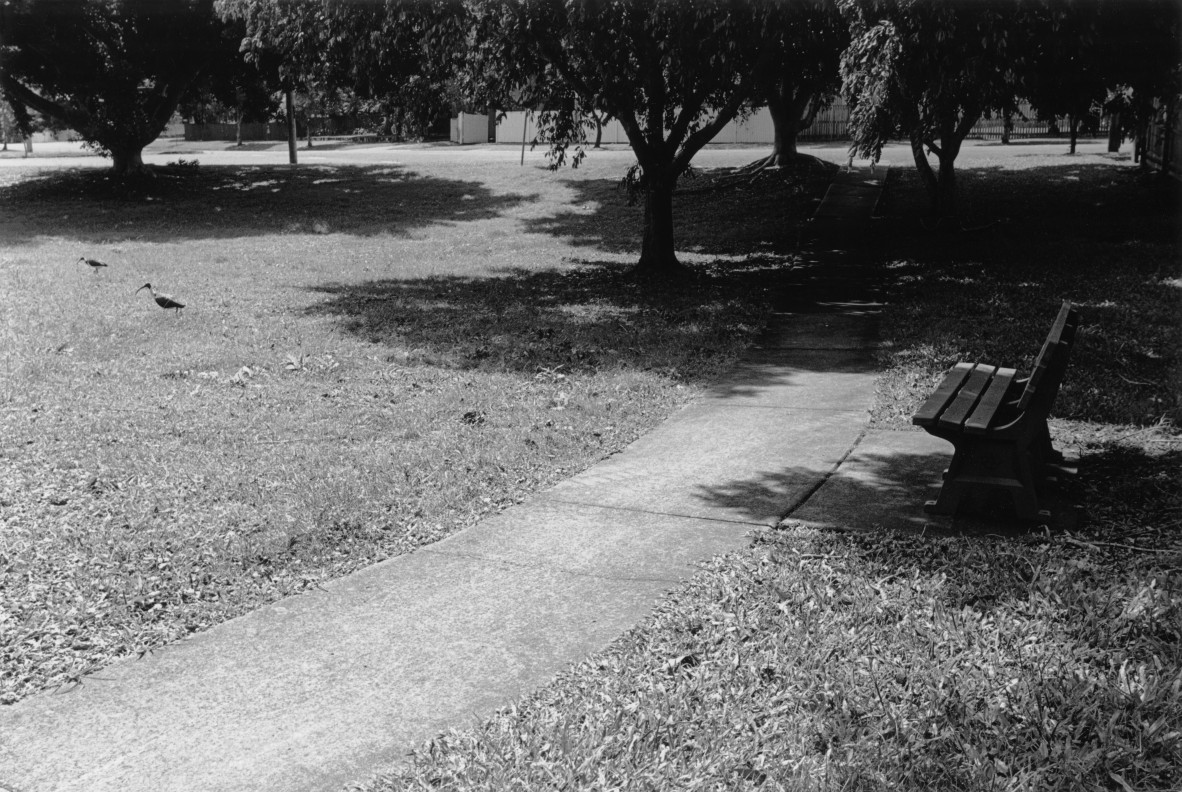 In Queensland, he has photographed places like ANZAC Avenue at Redcliffe, Gaba Tepe Street in Moorooka, Delville Avenue in Moorooka and The Gallipoli Medical Research Foundation in Greenslopes in an attempt to reveal the contemporary view of that which was established in history but outlives the passage of time.
A part from the main body of this work culminating into a publication, "Memories in Place: The Centenary of World War 1", Charles J. Page has also donated his Queensland images to the John Oxley Library. The full collection 29381 Charles J. Page Photographs can be viewed on the State Library's online catalogue.
As you walk around the streets of your town, or rest your bones in a park dedicated to the battles fought on distant lands, to brave men and women, and to a war that could not end all wars - do you contemplate the trenches, are you grateful for our peace? Does it make a difference to you in these modern times?
Reference:
Certeau, M. de., L. Giard & P. Mayol. 1998. The Practice of Everyday Life, Volume 2: Living and Cooking. Minneapolis, MN: University of Minnesota Press.
Zenovia Pappas – Contemporary Collecting Coordinator, State Library of Queensland
Comments
Your email address will not be published.
We welcome relevant, respectful comments.