NEON
By Anita Lewis | 22 August 2017
Join us for a special Queensland premiere screening of NEON as part of APDL's The Salon Electric neon exhibition.
The Australian produced and directed film NEON celebrates the beauty, colour and vibrant history of the neon sign from an international perspective as we face a world where it will soon be lost and superseded by L.E.D. signage. Neon is 100 years old and the craft and construction has changed very little, making neon one the greenest forms of light ever produced and an amazing and enduring force of colour and light in the visual landscapes of our lives.
The evolution of neon has mirrored the evolution of global commerce and society throughout the 20th century into this new millennium. Apart from the content of history, invention, design and heritage, NEON is an amazing and sumptuous visual travelogue celebrating the invention and popularisation of neon from Las Vegas to New York, from Hong Kong to Havana.
The film explores why neon has had its periods where it has fallen out of popularity and then risen up again. Meet the people who have designed and produced neon, with its myriad of colour and meaning, from commercial signage to the work of world famous neon artists Tracey Emin and Bruce Nauman, then move on to three heritage activists who now recognise the cultural value of neon, by 'saving signs' at places like 'The Boneyard' in Las Vegas.
Written and Directed by LAWRENCE JOHNSTON
Produced by VERONICA FURY and LAWRENCE JOHNSTON
Director of Photography ERON SHEEAN
Edited by BILL MURPHY (ASE)
Original Music ANTONY PARTOS
Executive Producer MICHAEL TEAR
Produced with assistance from Screen Queensland, Film Victoria, and the Premiere Fund of the Melbourne International Film Festival.
Stay for an after-movie conversation with film director Lawrence Johnston, producer Veronica Fury and neon sign maker Michael Blazek.
Date: Tuesday 5 September
Time: 6pm – 8pm with exhibition viewing from 5.30pm
Where: SLQ Auditorium 1, level 2, State Library of Queensland
Cost: Free
Rating: PG
Bookings are essential. Register here.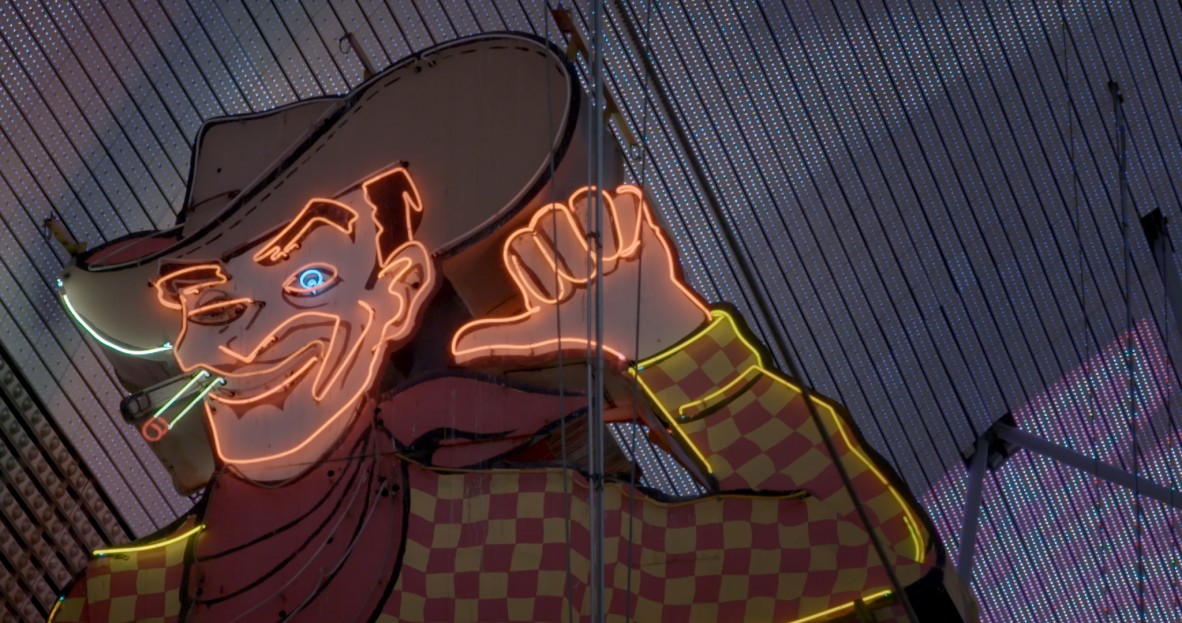 Vegas Vic © WildBear Entertainment
Comments
Your email address will not be published.
We welcome relevant, respectful comments.