Mrs Lance Rawson's tips and tricks
By Administrator | 30 July 2013
Mrs Lance Rawson's "Australian enquiry book of household and general information" is a popular transcribing assignment currently online for the State Library's digital volunteer program Pitch In!
Accompanied by the wives of Lance's two brothers, Winifred and Decima (sisters themselves), Wilhemina (known as Mina) worked hard making "The Hollow" a comfortable and 'civilised' place. SLQ has several photographs of the property including the drawing room which looks very cosy for 1875.
The book hints at Wilhemina Rawson's staunch and punctual ways, and life in Mackay during the early 19thcentury.
"If you are anxious to become a good cook, do not despise the smaller details and say to yourself, " Oh, anyone knows that," or, " Everyone can cook this," for it is very often the smallest details that will spoil the effect of a really good dish..."
Divided into sensible and intriguing topics, she has everything covered: Cookery, The Household, Fancy Work, The Toilet, Medical, Farming, Curing and so on. Each chapter details classic recipes, some well-known and others obscure. For example, she has two cures for freckles (cucumber and skim milk or horseradish and sour-milk! You choose) and her cure for a stammer is to place pebbles in the mouth.
Her cooking recipes have rustled up lively discussion on Twitter and Facebook. One of our digital volunteers recently tweeted:
"Who knew duck eggs were no good for making sponge cakes or even cakes of any kind? Mrs Rawson did!"
State Library staff: Margaret Warren and Pip Kelly recently tried Mina's biscuit recipes and brought them in for a staff tagging tea party.
Margaret used Mrs Rawson's Vanilla Drops recipe and added a bit of 20th century flavour - blood orange rind:
"Vanilla Drops
Beat the yolks of three eggs with one cup of white sugar. Add the whites well whisked. Stir into this a cupful of sifted flour, in which a small teaspoonful of cream of tartar has been mixed. Dissolve half a teaspoonful of soda in a little warm milk, and add it. After well beating the mixture, flavour with vanilla essence. Butter a baking tin, and drop the mixture in tablespoonsful upon it, about three inches apart. Bake in a very quick oven."
A perfect accompaniment to afternoon tea or some sewing on the verandah.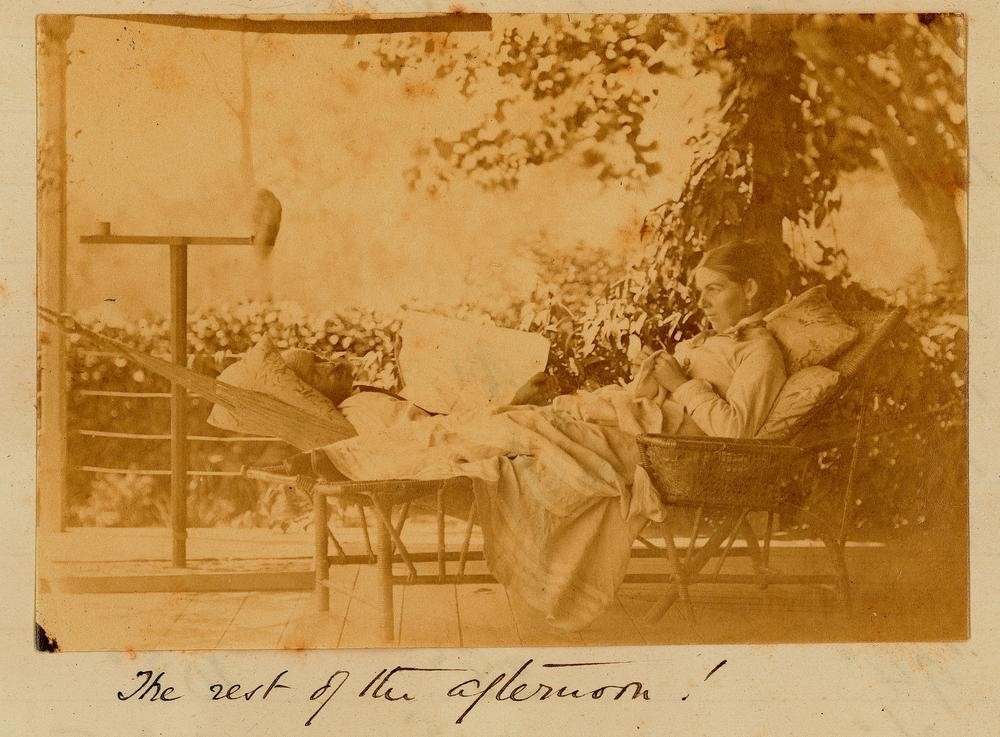 Our Pitch In! volunteers are transcribing Mrs Rawson's book in Wikisource. Volunteers first transcribe or text-correct (depending on whether the document was hand-written). Following this, another volunteer can proofread the document and add any missed corrections, and a final validation and read from a 3rd person picks up any last mistakes.
Mrs Rawson's book is nearly 300 pages long and there are another 200 pages still needing correcting. Jump on board and become a digital volunteer and enjoy reading and baking some of Queensland's most treasured recipes.
Many thanks to all of our wonderful contributors who have been dutifully transcribing this important historical book already, we look forward to more conversations on twitter and facebook.
Comments
Your email address will not be published.
We welcome relevant, respectful comments.