Military Memories: The Royal Historical Society of Queensland @ Home and exhibition launch
By JOL Admin | 6 May 2014
Guest blogger: Timothy Roberts - The Royal Queensland History Society
On Saturday 26 April John Oxley Library staff gathered at the Commissariat Store to join their friends and colleagues from The Royal Historical Society of Queenslandopen_in_new for a program of talks commemorating Queensland's involvement in the First World War.
Part of the popular RHSQ @ Home series of public talks, this event celebrated the launch of the RHSQs latest exhibition, 'Call to Duty: Stories from the Great War'. The exhibition is on display at the Commissariat Store throughout 2014, and is part of a larger program of exhibits that the RHSQ will mount over the next four years to detail Queensland's involvement in World War One.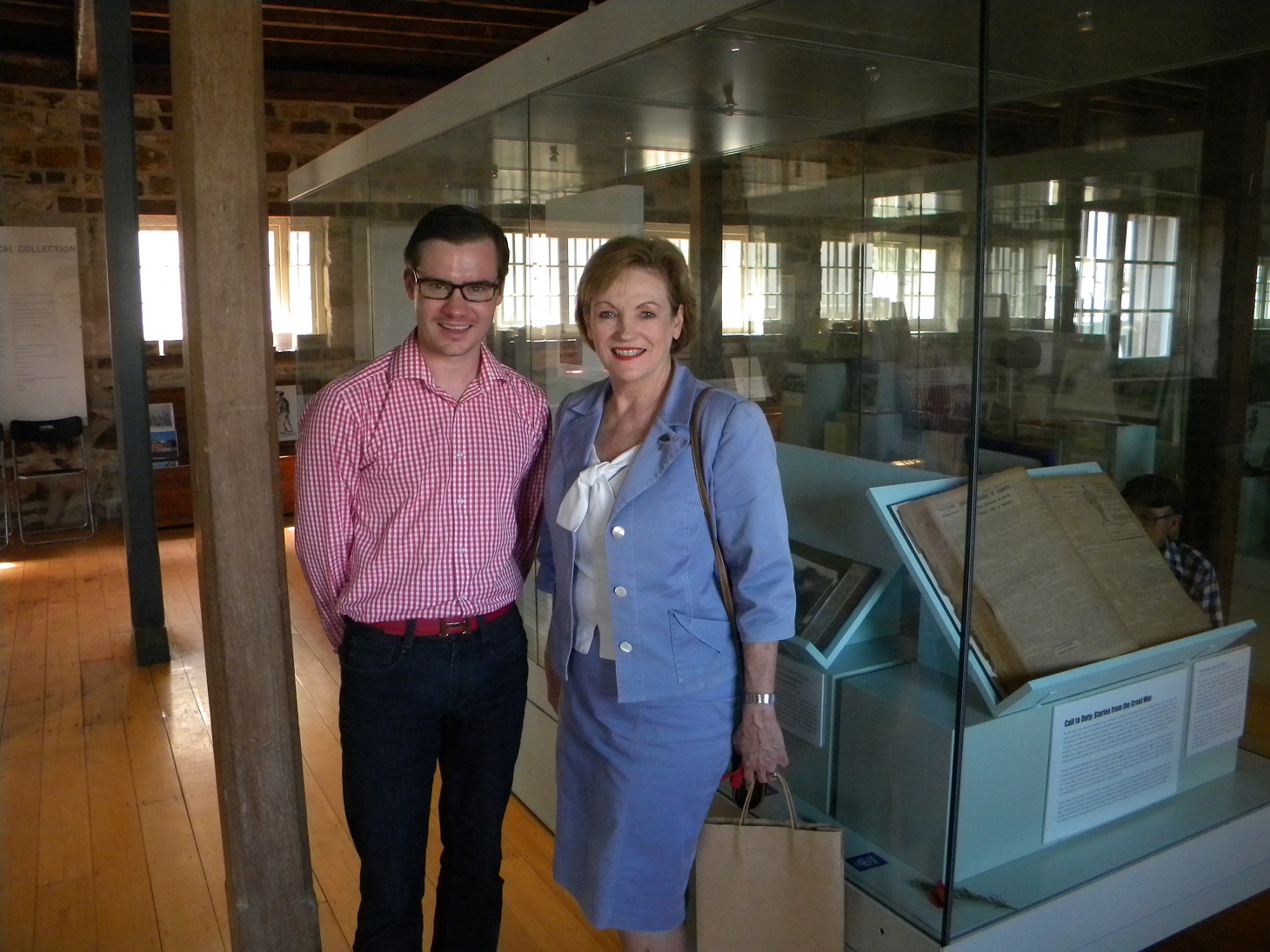 Jane Prentice MP, Federal Member for Ryan launched the exhibition and detailed her own family's involvement in the First World War before National Trust of Queensland Council member Stephen Sheaffe presented a biography on Percy George Whittall. Following this RHSQ President Helen McMonagle presented Carolyn Nolan with a President's Centenary Medal for her service to the organisation.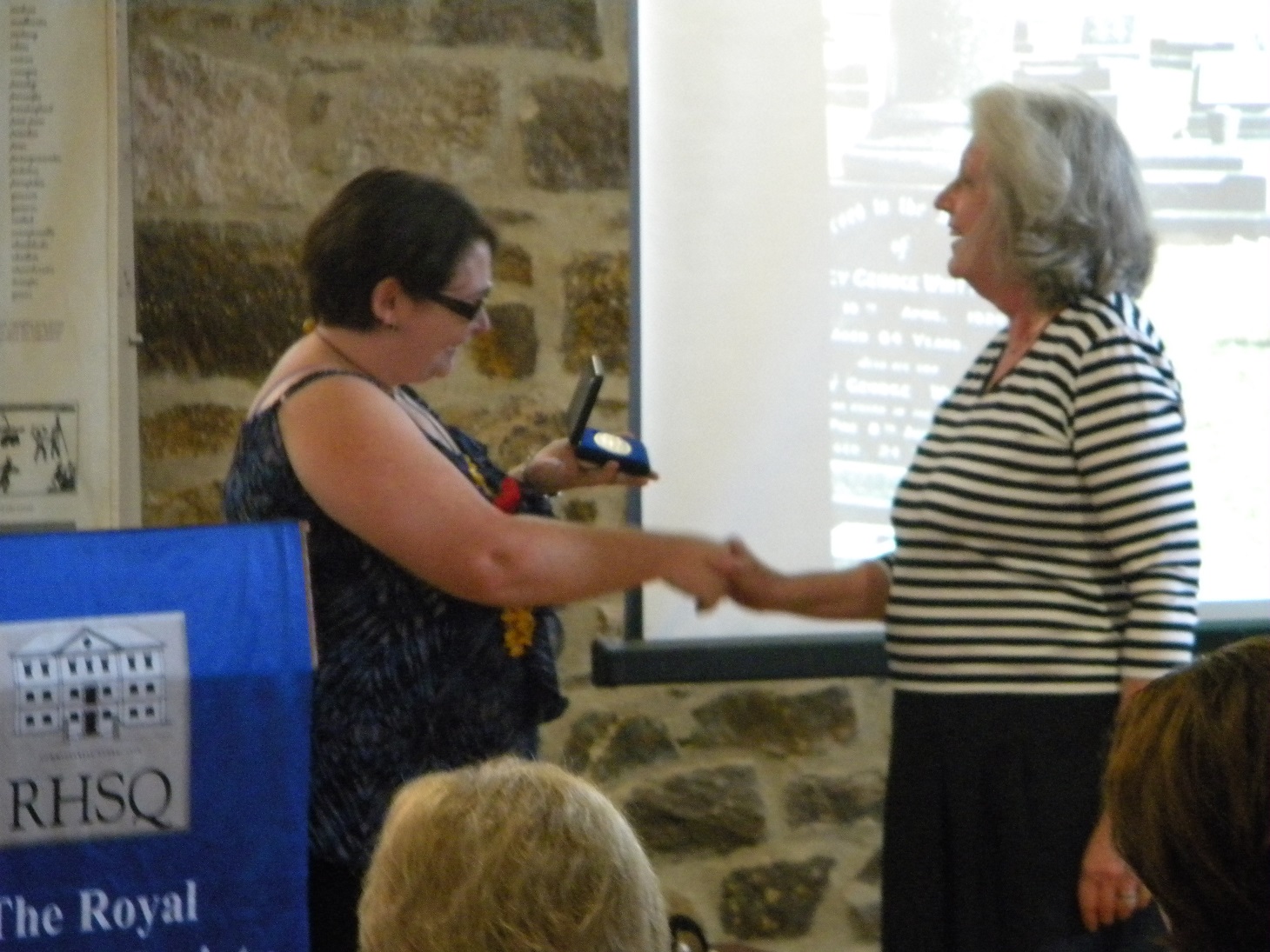 After morning tea Guest Exhibition Curator and art historian Timothy Roberts presented a survey of the exhibition and discussed the Allies' Garden City patriotic carnival, then Dr Graeme Nicholson spoke about the life of Private Herbert Lionel Finch who died at Gallipoli in 1915. Dr Nicholson's awareness of military history extends far beyond personal interest, as he was an engineer and pilot for the RAAF who saw action in Malaysia and Vietnam and was a United Nations' Peacekeeper in Egypt.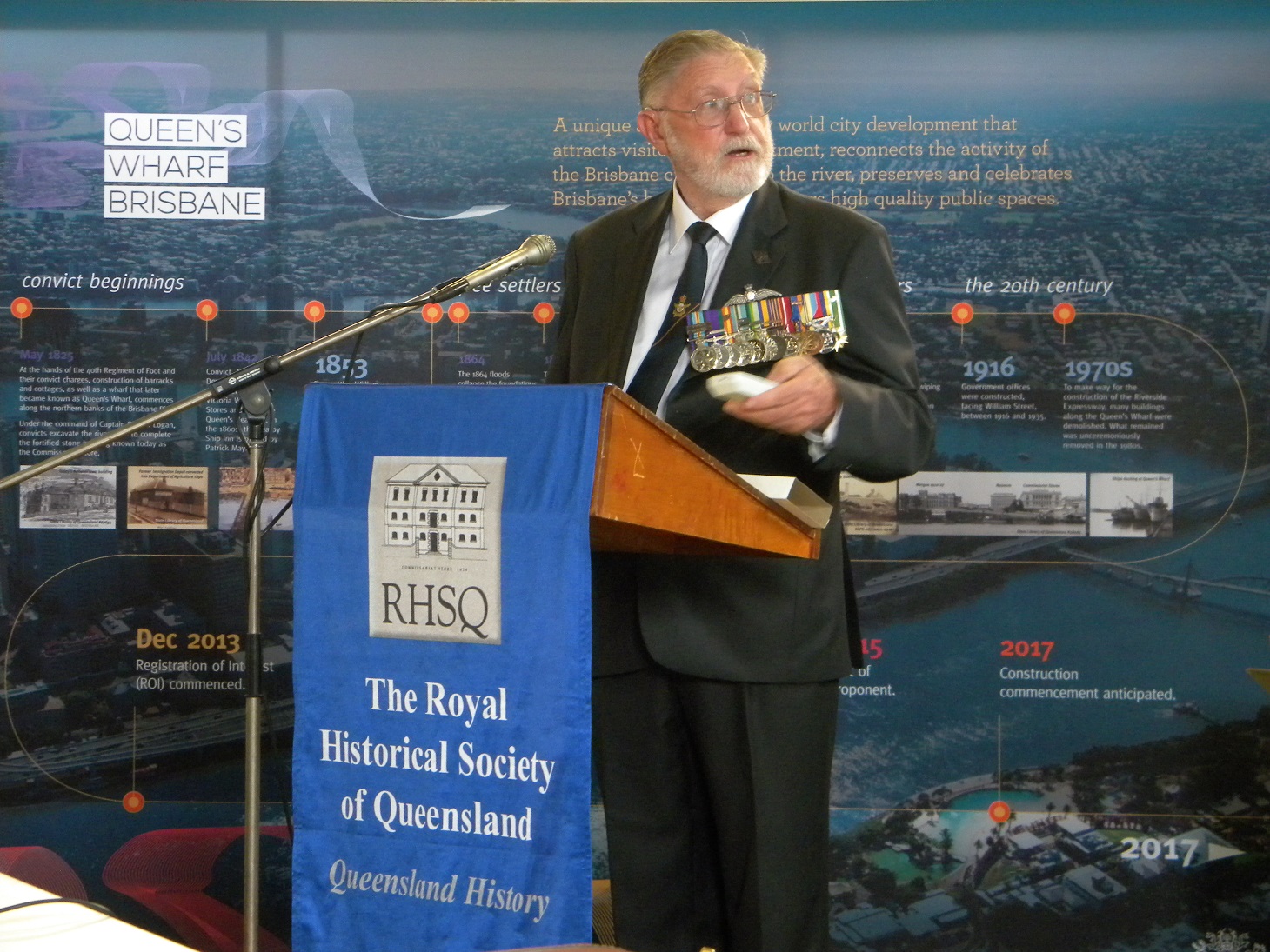 Past RHSQ President Carolyn Nolan illuminated the 'socks for soldiers' campaign, one of the many ways that women on the home front supported the war effort, and Simon Farley, Curator of War Collections, State Library of Queensland presented highlights of the Q ANZAC 100 activities that SLQ will present over the coming years, as well as showcasing special wartime items that are a part of the John Oxley Library collection.
The Royal Historical Society of Queensland is a not-for-profit organisation that collects and researches early Queensland history. Its collection of historic artefacts and realia along with its custodianship of the Welsby Library, which like the John Oxley Library contains a celebrated collection of original materials, make it an ideal destination for lovers of Queensland history. The RHSQ maintains the Commissariat Store, Brisbane's oldest military building. The Commissariat Store is open to the public Tuesday to Friday excluding public holidays.
All images courtesy of The Royal Historical Society of Queensland.
Comments
Your email address will not be published.
We welcome relevant, respectful comments.