Mesopotamia and India: a continuation of "Letters from a Young Queenslander"
By JOL Admin | 13 November 2013
This is the second volume of Letters from a Young Queenslander, written in 1916, while the author, Robert Marshall Allan, was stationed in Mesopotamia and India. The letters describe an Australian soldier's departure from France and his arrival in Egypt: 'The sun was hot and the glare rather trying to the eyes. Camps stretched everywhere; but how different from Flanders - a sandy soil, and not one of mud and slush.'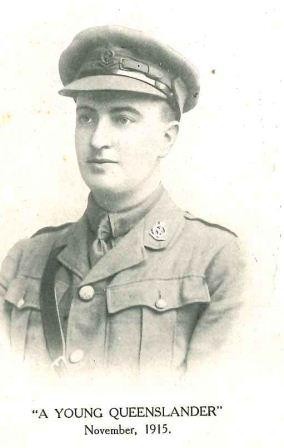 Stationed on the bank of the river Tigris, the author describes the landscape, the villages by the river, their inhabitants, as well as military operations against Turkish snipers and monoplane bombers.
Several months later, 'a Young Queenslander' reports from Bombay, 'Glasgow of the East': 'Forty languages are said to be spoken in the bazaars, and from the diversity of the race and dress one can quite believe it.'
At Lucknow, the author visited the grave of Henry Lawrence who died defending Lucknow during the Indian mutiny in 1857.
After a sleepless night on a crowded train, the traveler arrives in the famous city of Benares and spends several days sightseeing, paying particular attention to the religious rites performed on the banks of the river Ganges.
At Agra, the author marvels at the beauty of Taj Mahal, describing in great detail its architectural features and the beautiful garden inside, and wondering at Shah Jehan's devotion to his wife, Mumtaz-i-Mahal, for whom the tomb was built: 'One does not usually associate such marital bliss with emperors and their assortment of wives.'
This book, for obvious reasons, gives only a general overview of military operations the author took part in. Its value lies in the immediate, detailed and well-informed descriptions of a world that most Australians in 1916 would have known very little about - 'an intensely interesting part of our wide empire - where Cross and Crescent and Hinduism meet.'
The John Oxley Library also holds a manuscript collection related Robert Marshall Allan writings.
Veronika Farley, Original Materials Librarian, Queensland Memory
Comments
Your email address will not be published.
We welcome relevant, respectful comments.