Master Class with Susan King sponsored by the Siganto Foundation
By Christene Drewe | 16 April 2014
Twelve artists joined Susan King for the 'artists' books master class' held at the State Library of Queensland, sponsored by the Siganto Foundation Monday 7th April to Wednesday 9th April 2014. The workshop focused on form and content for artists' books.
Day one kicked off with writing exercises after being introduced to Natalie Goldberg's seven rules of writing practice. (Goldberg, Natalie, Wild mind, living the writer's life, Bantam, New York. 1990) 'Mock up' books were prepared after lunch with some amazing results.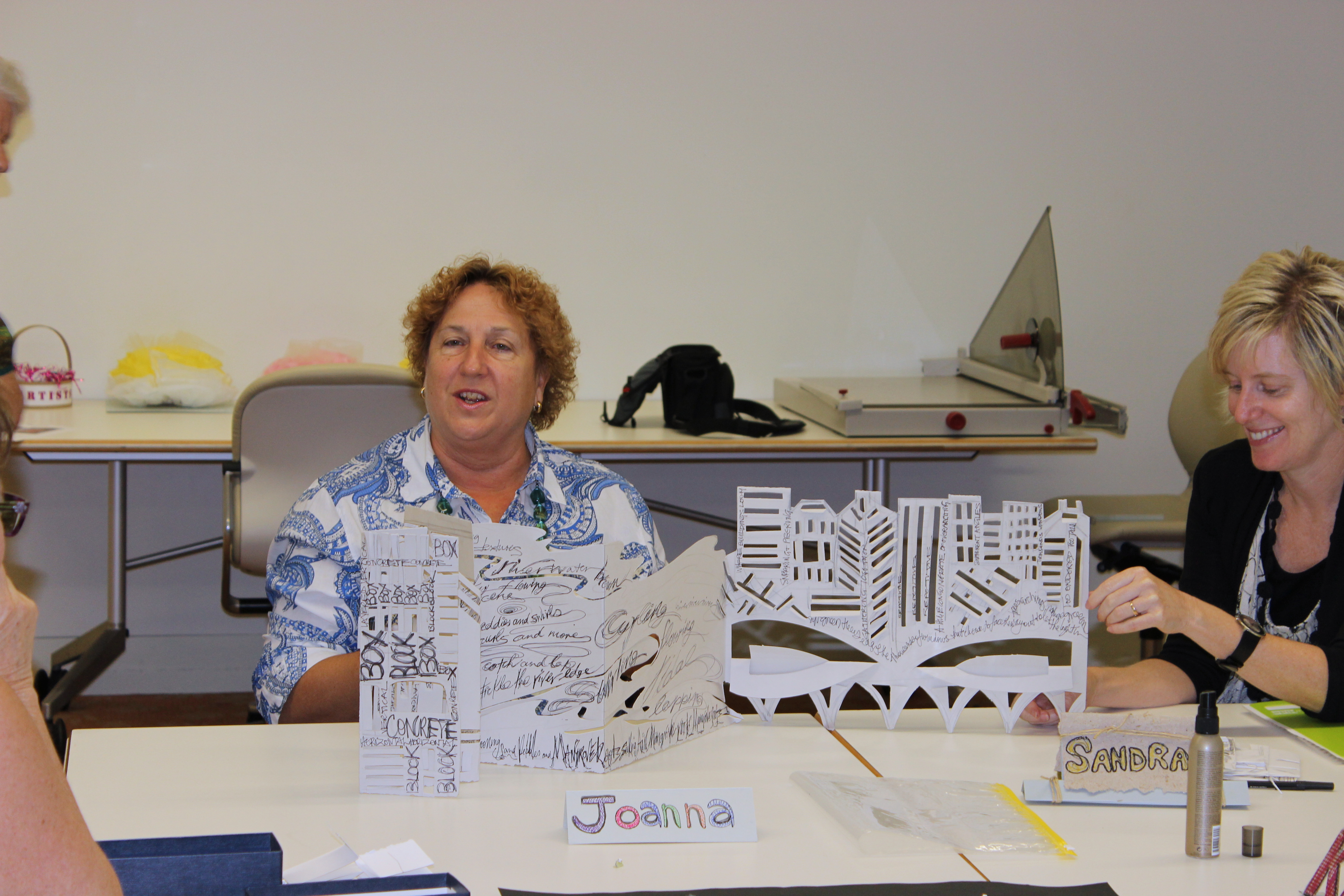 Tuesday's exercise was to create a 'pocket museum'. Susan used personal items to set the scene including travel souvenirs, post cards, some in the form of medieval altar pieces and her 'match box museum'. The resulting 'museums' were incredibly varied in interpretation – shoes, postage stamps, tickets, houses, architecture, maps, recycled artworks & family providing subject matter.
Comments
Your email address will not be published.
We welcome relevant, respectful comments.