Make your own online comic with the Fun Palaces Comic Maker
By Administrator | 23 September 2016
State Library of Queensland has released the code behind the Fun Palaces Comic Maker, a comic-making website piloted in 2015 as part of the global Fun Palaces event. The Comic Maker was designed and built by Talia Yat and Phil Gullberg of The Edge at State Library of Queensland, from a concept by SLQ's Creative in Residence Matt Finch.
A selection of images from Comic Maker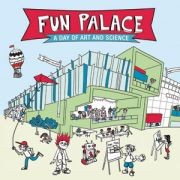 Comments
Your email address will not be published.
We welcome relevant, respectful comments.