Look what I made! Laser cut earrings!
By Nat Duncan | 4 January 2023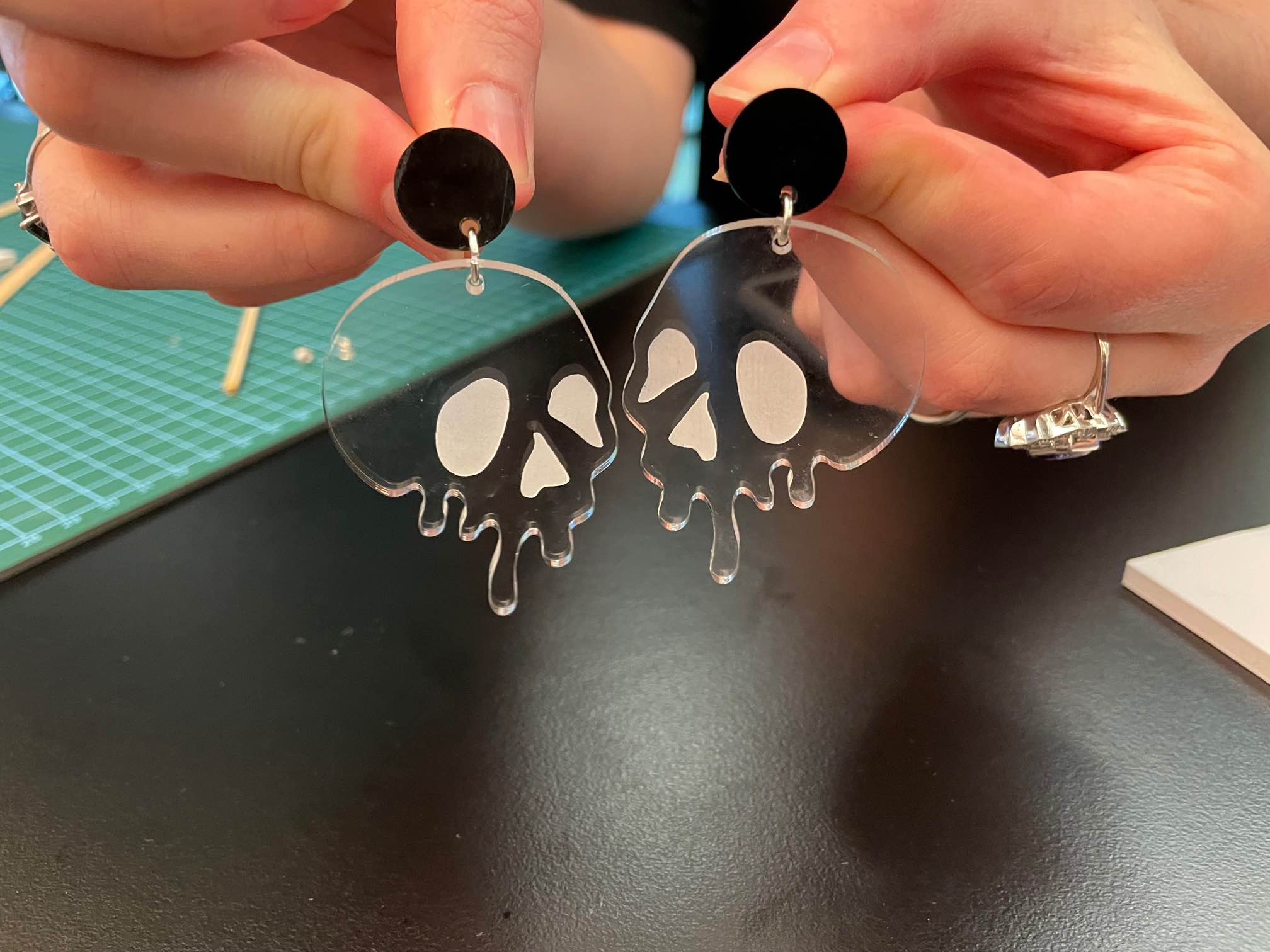 As part of the 2022 Crafty Christmas workshop series ten lucky participants spent four hours on a Saturday designing and making their own laser cut acrylic earrings.
The four hour workshop was jam-packed with new learning including basic Illustrator skills, converting vector designs to laser cut objects and design basics.
We kicked off the session with a one hour dive into the key tools in illustrator that are essential for designing vector files for the laser cutter. The participants were completely new to the software, taking on the new skills quickly. In the session we looked at using shapes, etching, and tracing to be able to produce their own designs. Once they had the basics down pat, they were given creative freedom to design their own earrings, integrating their new knowledge about earring design and findings.
The participants chose their acrylic, and then their designs were cut under their watchful eyes on the laser cutter by the resident Edge lab technician Steve.
We were impressed by their creativity - from zero illustrator knowledge to beautiful hand made earrings in four hours.
"
I LOVED that workshop. It helped me to see myself as the creative person that I desperately want to be! Now I can see it's just a matter of allowing myself to create and to try new things with a little bit of professional guidance and peer support. Katrina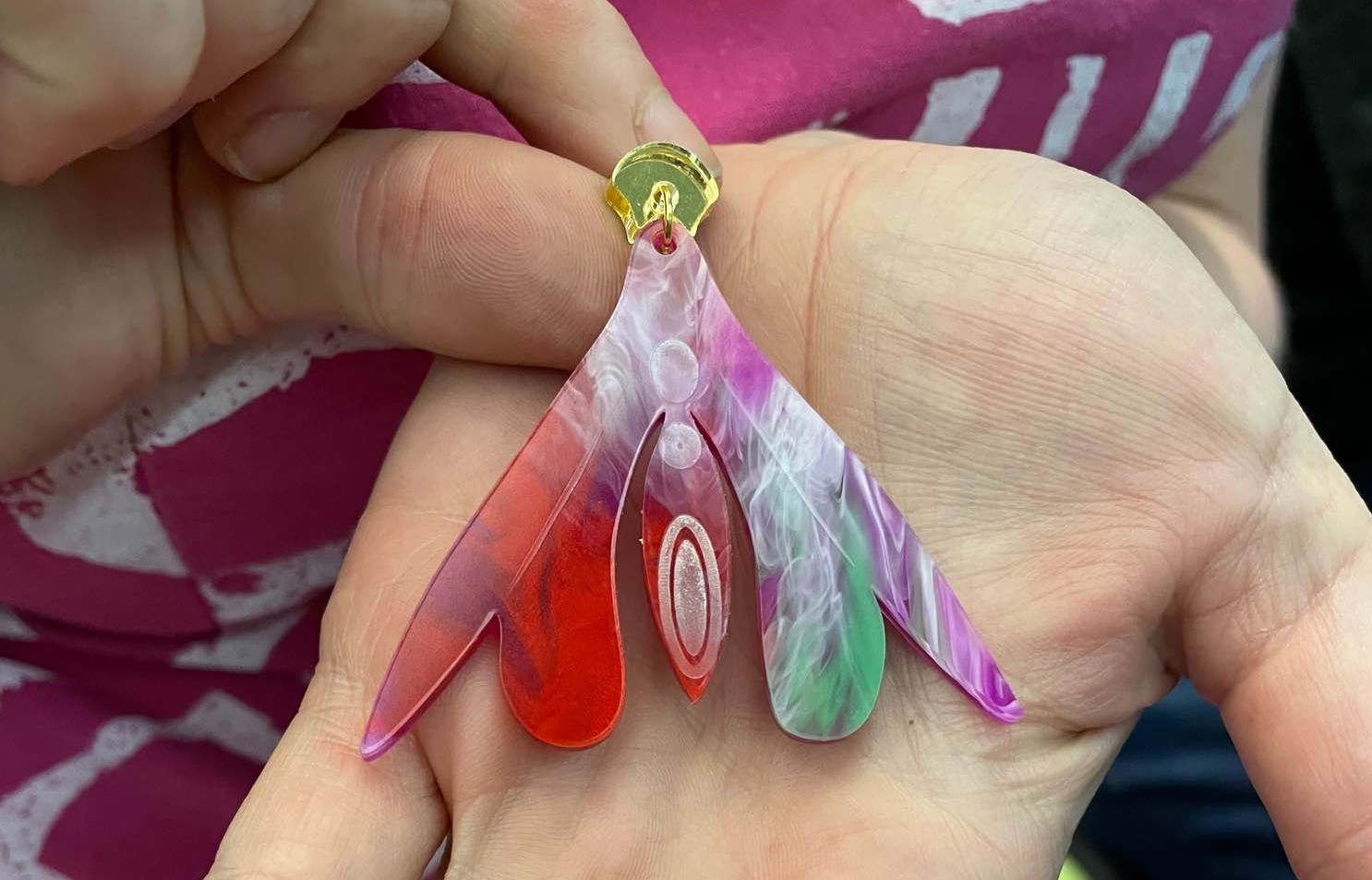 "
It was heaps of fun learning how to create Christmas earrings together and a fantastic introduction to using Adobe Illustrator. Cheng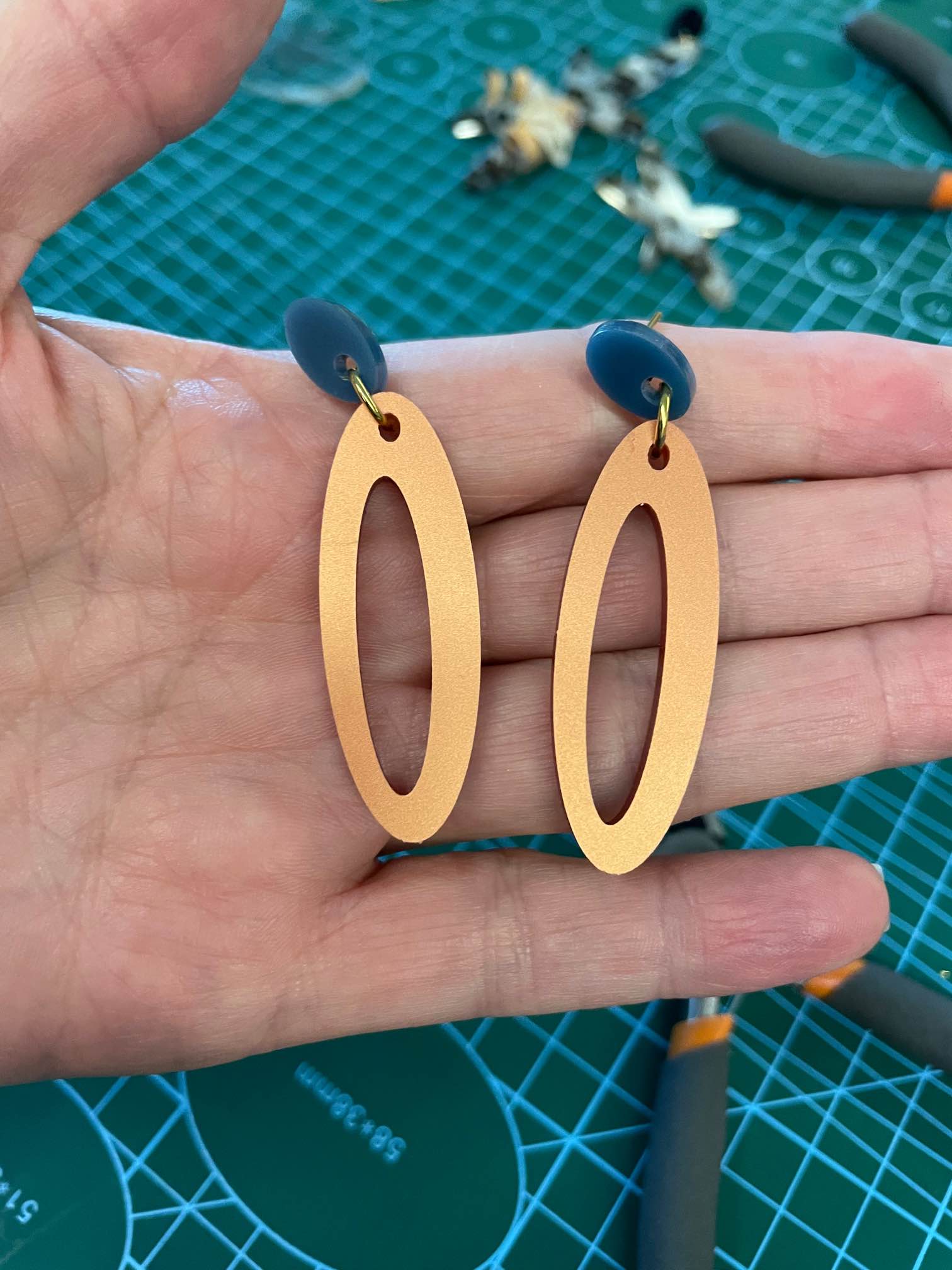 "
I enjoyed learning a new skill and access to really cool equipment
If you've like to find out what The Edge has in store for you in 2023 subscribe to our monthy The Edge eNews
Explore our blogs to see what other workshops we've conducted.
Comments
Your email address will not be published.
We welcome relevant, respectful comments.