Life at Cairo
By Marg Powell, Specialist Library Technician, Metadata Services | 18 January 2015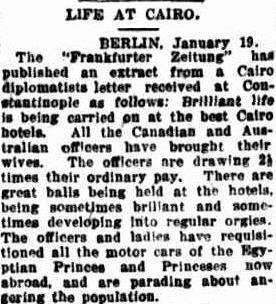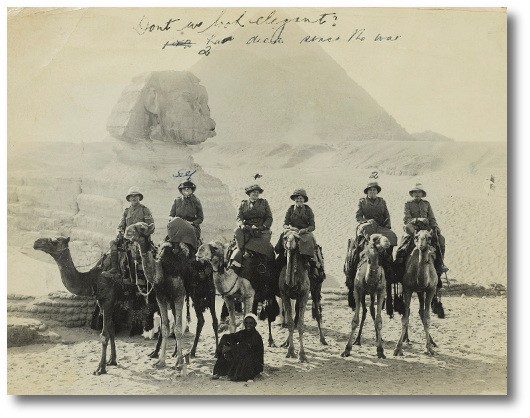 Image: Jane McLennan journal
When the servicemen and women arrived they would have been amazed by what they saw. Many had never ventured out of their home towns and here there were camels, ancient temples and exotic bazaars.
Off duty the Australian soldier was a civilian tourist keen to take whatever opportunity he could to see the world. Soldiers and officers alike took tours of the pyramids and tombs, and haggled with Egyptian traders for souvenirs to send home.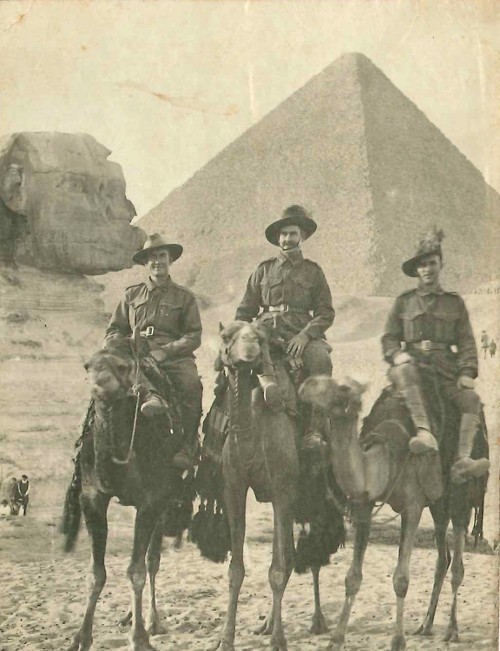 Albert James Rooks Photograph Albums
George Bourne
I have met some very nice people here – they are going out of their way to make us comfortable, & offer us hospitality'. '
Some families pasted these postcards into treasured albums. The one below features images of two soldiers from the 4th Light Horse Field Ambulance, Lionel Vincent Shaw and Robert John Adams. The images have been pasted into the album with handwritten captions.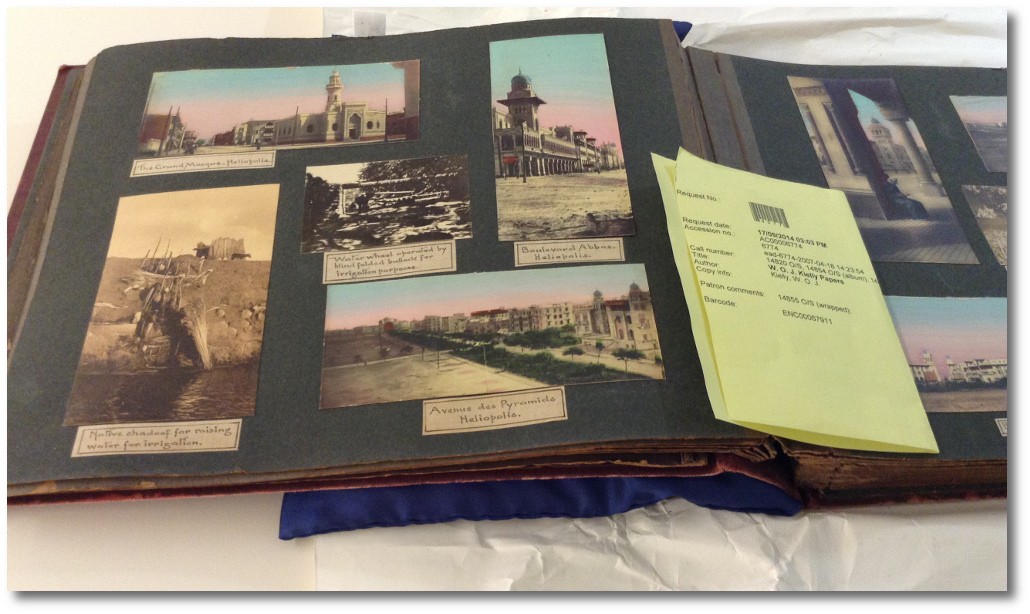 Resources:
Northern Miner, 20 Jan 1915, p4.
Jane McLennan journal, a new acquisition for the State Library of Queensland, currently being digitised.
Comments
Your email address will not be published.
We welcome relevant, respectful comments.