Library Lovers' Day!
By Administrator | 3 February 2017
February 14 isn't only Valentine's Day, it's Library Lovers' Day! Join libraries across Australia in promoting the love of reading and libraries. The initiative, coordinated by the Australian Library and Information Association (ALIA), aims to raise the profile of the services offered by Australian public libraries.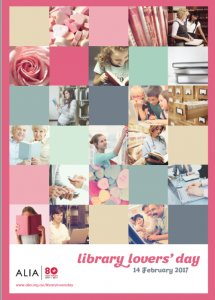 There's so many things to love on Library Lovers' Day.
There's so many things to love on Library Lovers' Day.
Activity ideas
The ALIA website has some great promotion ideas including: give library members a chocolate heart, tempt users to have a 'blind date' with a book they might not usually read by tying books in brown paper and string; creating a Library Lovers' Day display with romantic books and decorated with red balloons and flowers. Let customers know you can help them find the perfect book and put up a sign at the counter 'The book matchmaker is in'.
Library Lovers' Day can be for kids too and the ALIA website has some suggestions for children's crafts as well. Junior members can enjoy making a Heart Caterpillar, a folded heart mouse, a heart tiger and many more; and each activity comes with instructions.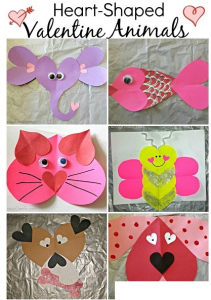 Kids craft ideas for Library Lovers' Day.
Kids craft ideas for Library Lovers' Day.
There are heaps more ideas on the website and a Library Lovers' Day poster to print. You could put posters in the library or around town. See the website for other products to print or purchase including bookmarks, flyers and more.
Share your ideas and activities
Send details of your event including information and photos by email to media@alia.org.au, to be included in the 2017 wrap-up. You can Download the media release here.
Join in the fun and help promote libraries this Library Lovers' Day!
ALIA wants to create excitement on social media about Library Lovers' Day. All posts and tweets will be coming from ALIA Facebook page and Twitter account @ALIANational. If tweeting, use the hashtag: #librarylove. ALIA will re-tweet your tweets.
Comments
Your email address will not be published.
We welcome relevant, respectful comments.