Keeping their memory alive: Allora honours its WWI soldiers
By JOL Admin | 18 May 2018
Guest blogger: Lyn Wright.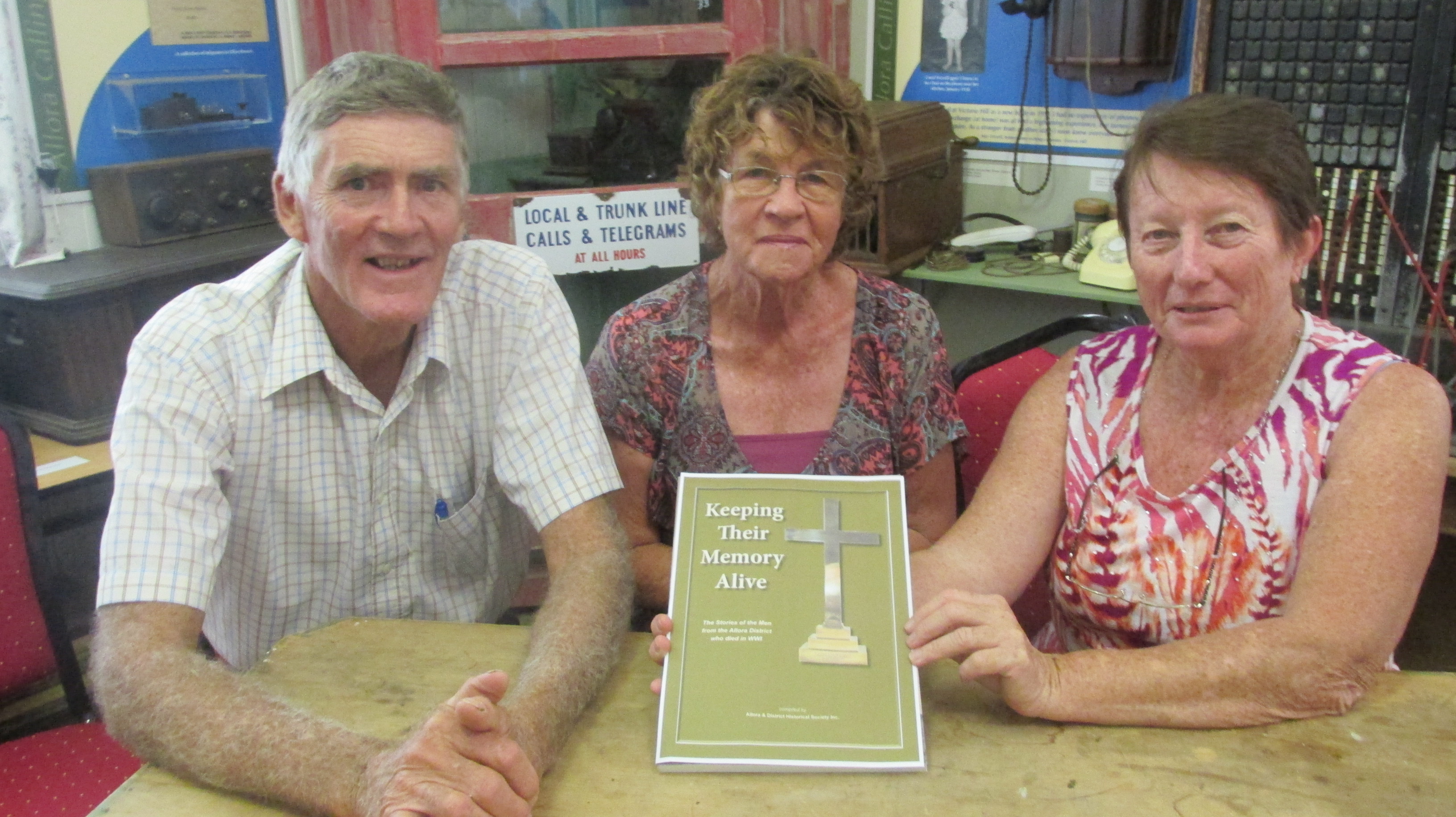 Colin Newport, Lyn Wright and Wendy Ardrey with a copy of Keeping their memory alive. Photo supplied by L. Wright.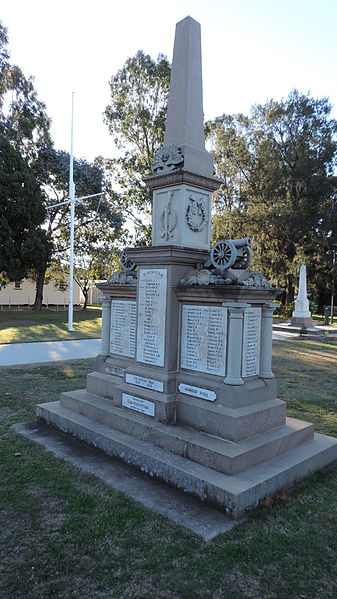 World War 1 memorial, Allora, 2015. Photograph by Kerry Raymond.
Some were honoured on other memorials but some may have been forgotten had the research team of the Historical Society not spent many hours of painstaking research to tell their stories.
We received valuable assistance from other Historical Societies throughout Queensland and from families we were able to contact. Our comprehensive family files were another source of information.
Newspaper clippings taken from the Allora Guardian newspaper revealed the pride of the people when Allora men enlisted. Their 'send off and presentation' nights were recorded and reported on. Reports about the health or death of a soldier supplied by family gave valuable information. Some letters from the servicemen were even printed in the local newspaper.
John McVeigh, Graham Perrett, Librarian, David Littleproud, Parliamentary Library 2016. Photo supplied by L. Wright.
The military history of the servicemen was researched through the Discovering Anzacs website although one name, W.Moss, on the Allora WWI Memorial could not be found. He remains a mystery today.
The compiling and printing of Keeping their memory alive open_in_newwas made possible with funding received through a Queensland Anzac Community Grant.
Comments
Your email address will not be published.
We welcome relevant, respectful comments.