Journey Blong Yumi opens at Logan Art Gallery
By JOL Admin | 23 July 2013
Guest blogger: Vanuatu Australian South Sea Islander Community and Logan Art Gallery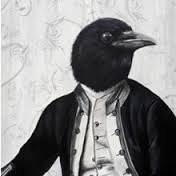 On Friday 12 August the Vanuatu South Sea Islander Community with Logan Art Gallery opened the exhibition Journey blong yumi: Australian South Sea Islander 150 with an official opening with special guests Yugambeh Elder Aunty Robyn Williams who officiated the Welcome to Country, Henry Taiford, representative for Chief Richard David Fandanumata of Vanuatu, Australian South Sea Islander Elder Aunty Jenni Shepherd and Councillor Phil Pidgeon from Logan City Council. This important exhibition recognises the ongoing contribution of Australian South Sea Islanders to Queensland.
Natalie Pakoa from Vanuatu Australian South Sea Islander Community stands with the portraits of Australian South Sea Islander Elders. Image Courtesy of Natalie Pakoa.
Journey blong yumi reflects on the journeys taken by South Sea Islander people who have made this region their home. It showcases contemporary artworks, stories from Australian South Sea Islander Elders, and artworks created by local students through the Australian South Sea Islanders in schools outreach project.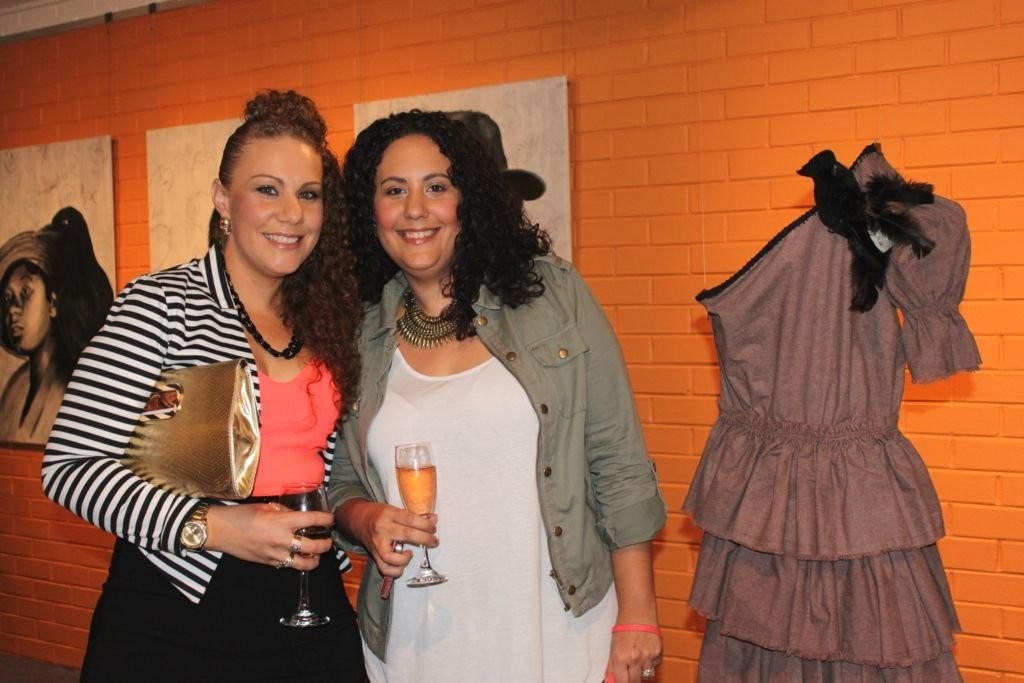 Artists Jasmine Brisby Simone Togo-Brisby at the opening event of Journey Blong Yumi, Logan Art Gallery.
The opening was followed by a Family Day on Saturday 13 July featuring contemporary and traditional art, craft and food, celebrating the rich culture of Australian South Sea Islander communities in Queensland today.
Mark in your diaries to come and meet artist Kakae Pakoa and cultural programmer Natalie Pakoa who were instrumental in developing and creating work for the exhibition Journey blong yumi. Natalie and Kakae are Vanuatu Australian South Sea Islanders and will share their story and aspects of their culture in a floor talk at 2pm on Saturday 27 August 2013.
Make time in your busy schedule to see Journey blong yumi at the Logan Art Gallery now until the 17 August 2013. This is one of the many important exhibitions showcasing Australian South Sea Islander history and culture in Queensland this year. For more information go to the ASSI 150 website to find out what is happening near you.
This event is supported by the Regional Arts Development Fund (RADF). RADF is a Queensland Government through Arts Queensland and Logan City Council partnership to support local arts and culture.
Comments
Your email address will not be published.
We welcome relevant, respectful comments.