Joseph FLETCHER #435
By Marg Powel & Des Crump | 21 September 2017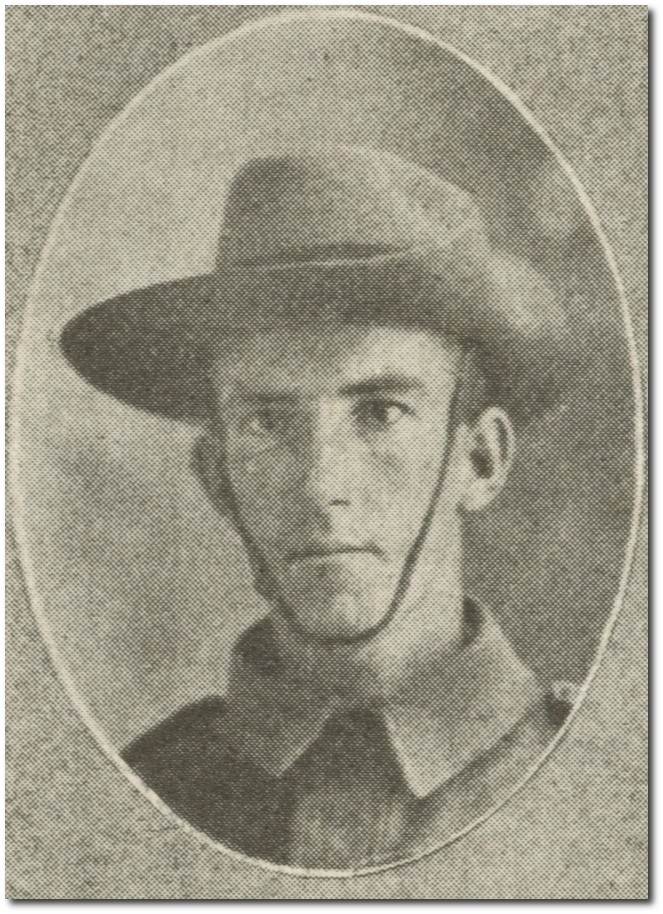 Indigenous Australian, Joseph FLETCHER, 15th Infantry Battalion
Joe FLETCHER was one of 10 children born to Edward Fletcher and Mary Ann an Aboriginal woman, in 1891. The family were farming cane at Tatura when Fletcher volunteered to serve in the first AIF in September 1914, just weeks after Australians were called to fight for King and Country.
Joe Fletcher's service record is scanty, but it does show his participation in the disastrous campaign on the Gallipoli Peninsula, before he travelled to France in June 1916, with the 15th Infantry Battalion. When they arrived in Marseilles they were loaded on to trains, taking them north to their billets at Bailieul where they gathered strength before entering the front lines. The 15th Battalion were involved in many major operations in the Western Front, including Pozieres and Bullecourt, and the major offensives of 1918 before winding up in September 1918.
Men who had enlisted in 1914 (and survived) were lucky to be returned home ahead of their comrades. Fletcher embarked from the allied port of Taranto in Southern Italy on 14 September 1918, almost four years since leaving Australia. When Fletcher returned home he was not in the best of health and finally applied in 1931 to the Repatriation Commission for assistance. In his statement to the medical authorities, he revealed that he had suffered from measles in 1914, pneumonia on the voyage from Australia to Egypt 1915, was effected by poisonous gas, and crushed by a horse, while serving in the front lines of France and Belgium 1917-1918.
He had little strength to work and his health continued to deteriorate; he asked his local member to write on his behalf and request a review, but his appeal was not upheld. Described as a quiet, gentle man with a great interest in music, he is remembered fondly by his family.
Read more ...
The information in this blog post has been researched by State Library staff and volunteers, it is based on available information at this time. If you have more information that you would like to share or further research uncovers new findings, this post will be updated.
Comments
Your email address will not be published.
We welcome relevant, respectful comments.