Joseph Cecil Thompson Collection
By JOL Admin | 25 July 2014
The John Oxley Library has recently received a donation of a diary written at Gallipoli by Sergeant Joseph Cecil Thompson, stretcher bearer and band master, with the 9th Battalion.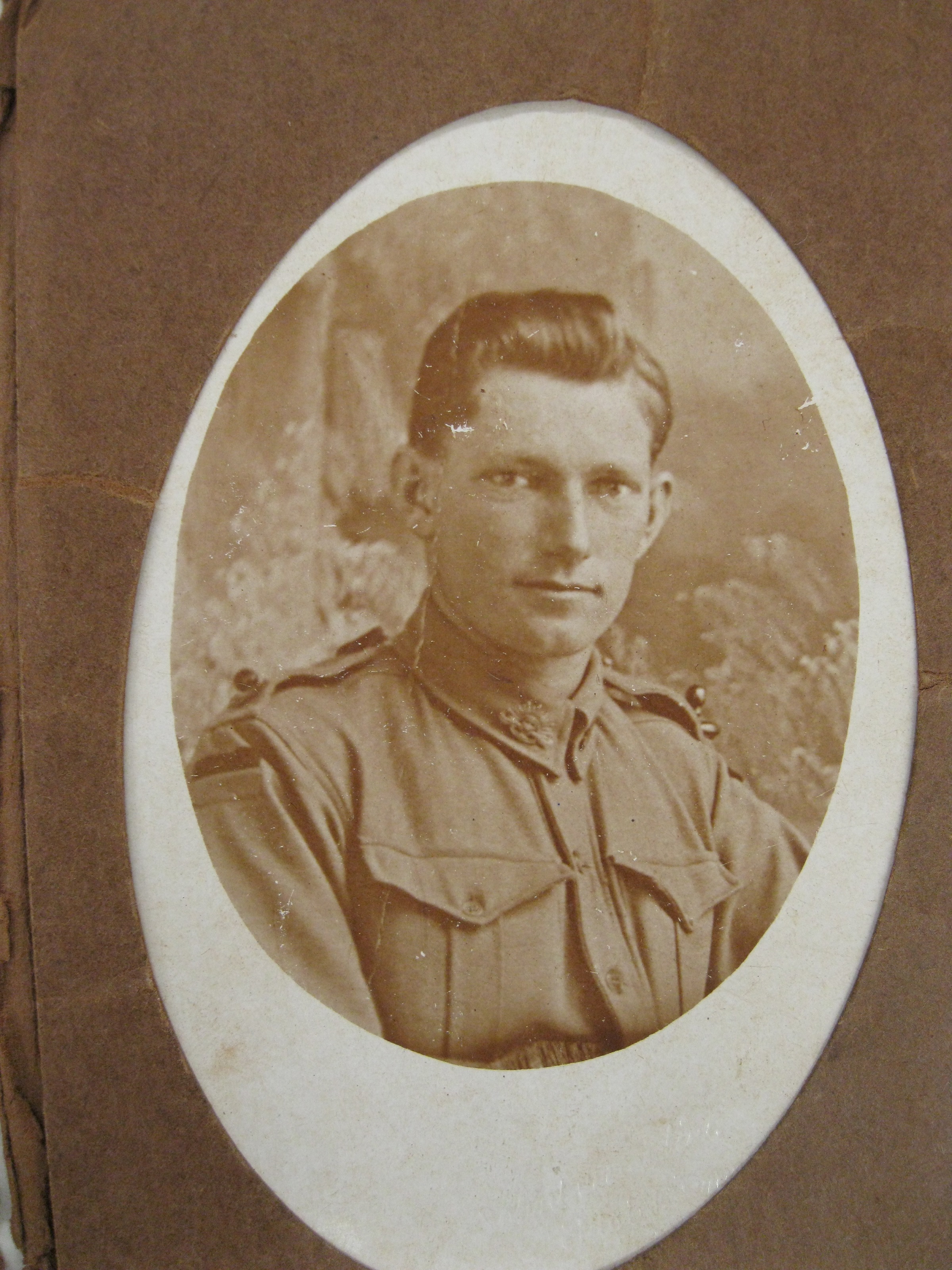 Private Thompson, a farrier from Childers, Queensland, enlisted at the age of twenty-two in the 9th Battalion. He embarked for Egypt on the troopship "HMAT Omrah on the 24th September 1914. Thompson was part of the landing at Gallipoli on the 25th April 1915 and survived several months of front line action, managing a team of stretcher bearers, before being evacuated due to ill health. He returned to Gallipoli just before the withdrawal of the troops and then served in France and Belgium. Thompson survived gas attacks and several bloody actions in Belgium before being discharged at the end of the war and returning to Australia. He rose to the rank of sergeant and was also the band master of the 9th Battalion, playing the cornet.
The collection includes a diary, covering his period at Gallipoli, as well as correspondence and photographs.
The tiny fragile diary begins on Sunday, 25th April 1915, describing the landing at Gallipoli and the fierce offensive against the Turks:
"We commenced our action against the Turks by landing on Gallipoli Pen. We embarked onto a destroyer at 12pm, and landed in boats at daylight. Our chaps soon had the Turks on the run and chased them from their trenches. Severe fighting all day, and our men severely felt the want of artillery. Turks knew this and started to counter attack at about 1pm. Shrapnel fire very destructive. Two batteries of mountain guns, worked by Indians did first class work, but were compelled to retire late in the afternoon. Our wounded began to come in in large numbers and a falling back along our whole front began. Wounds are very severe owing to the sharp pointed bullets used by the Turks. Five of the S.B. wounded up till about six o'clock. Firing continues after a heavy bombardment by the ships in the afternoon. Casualties very heavy."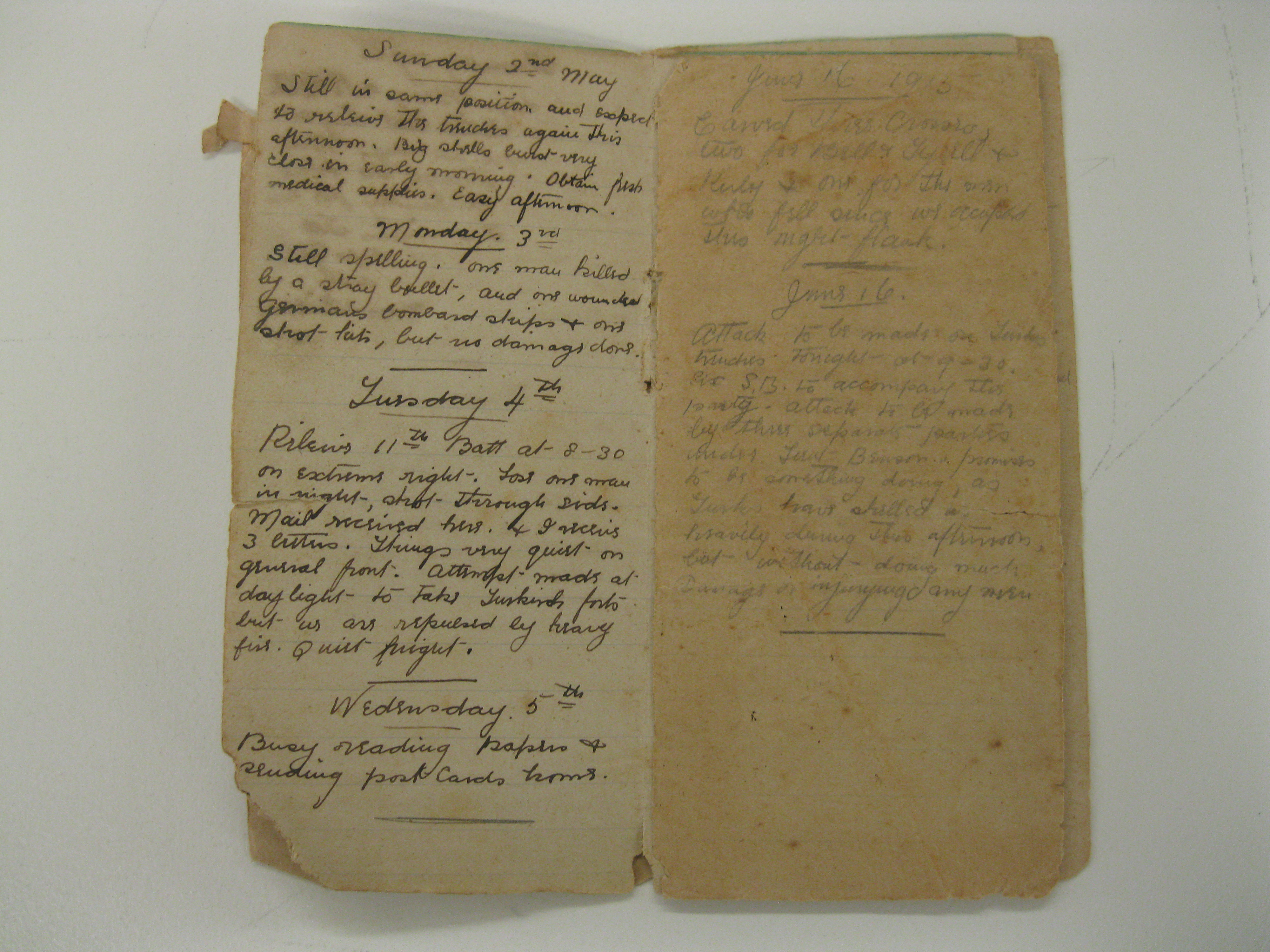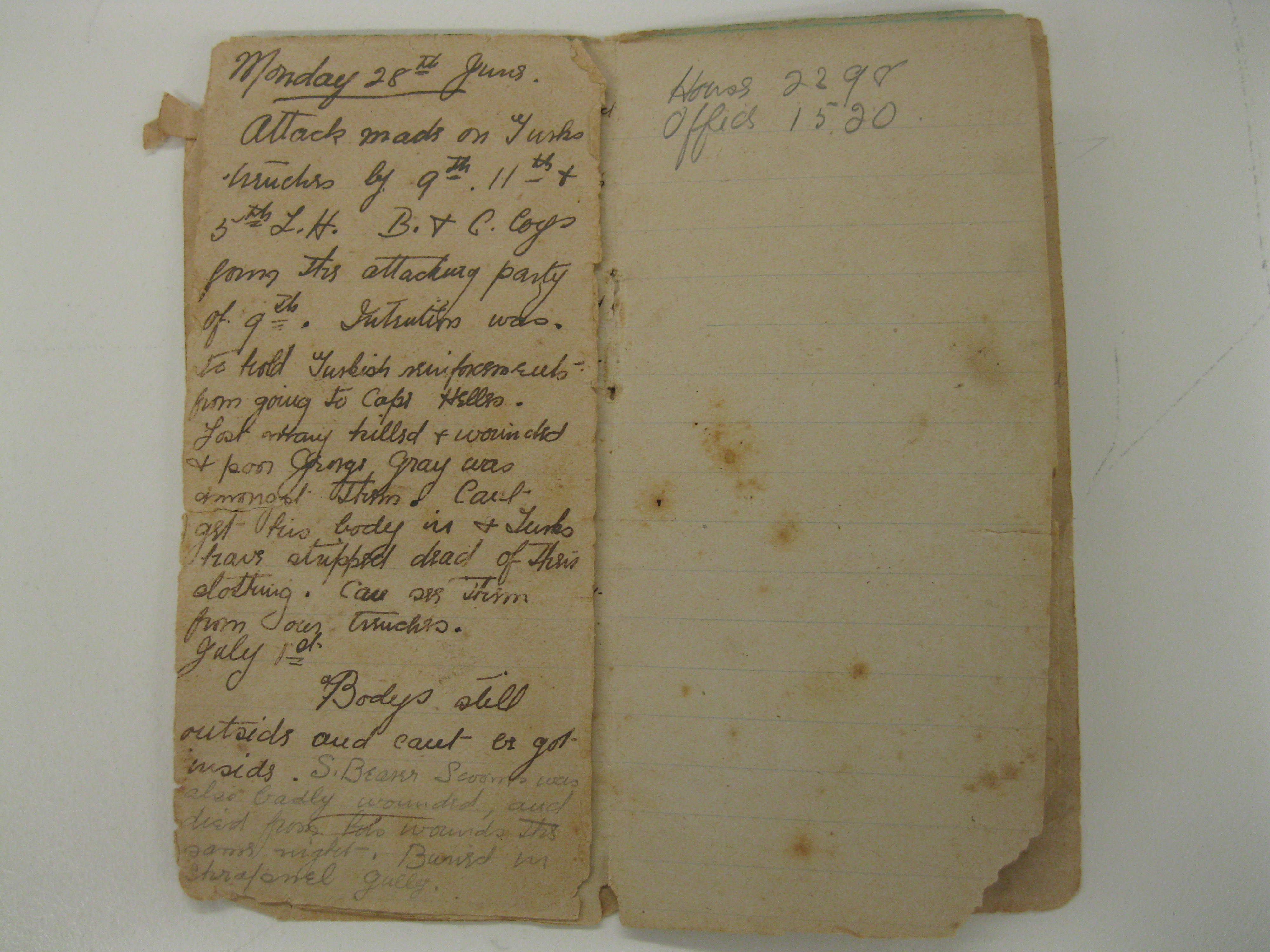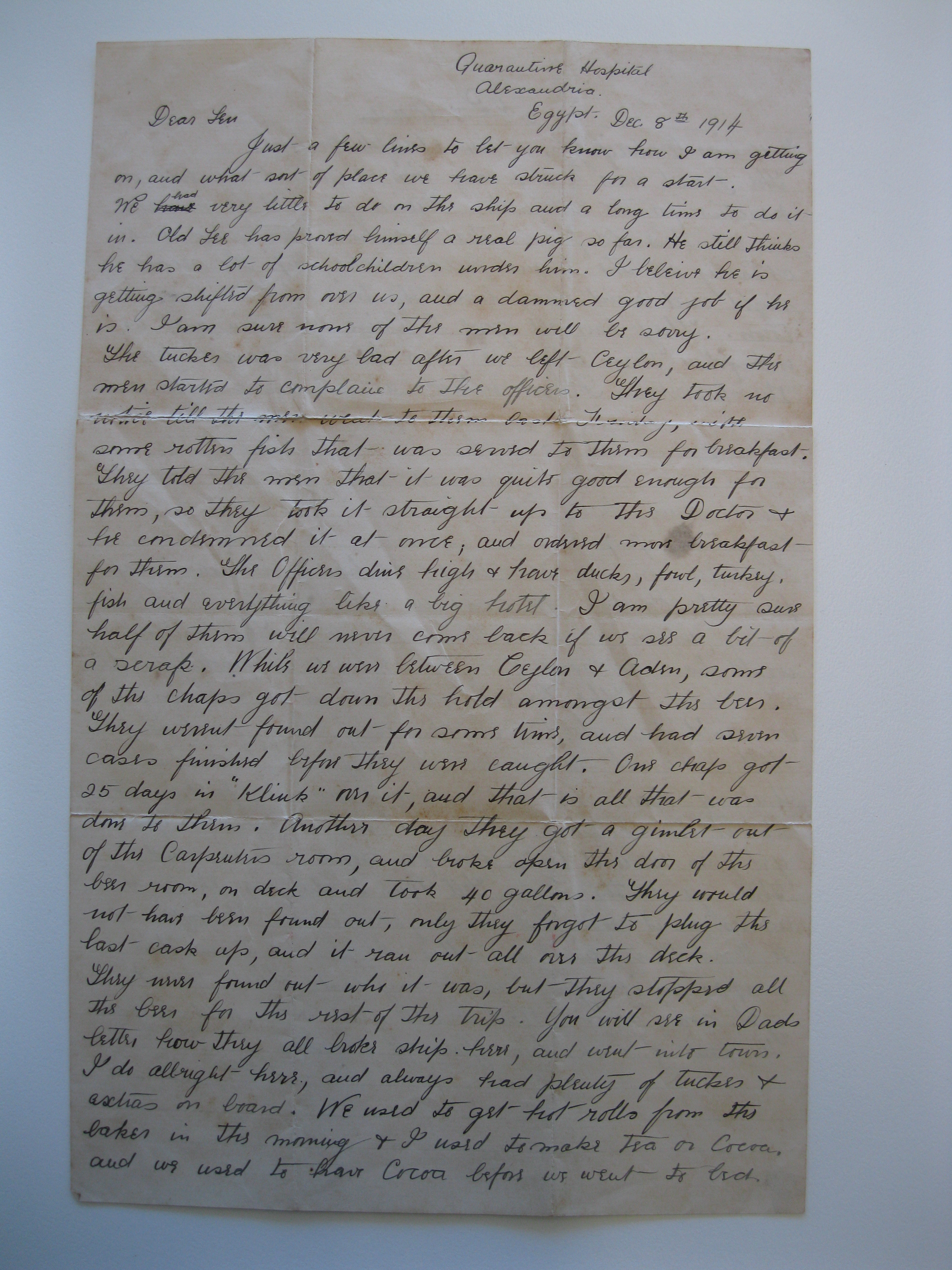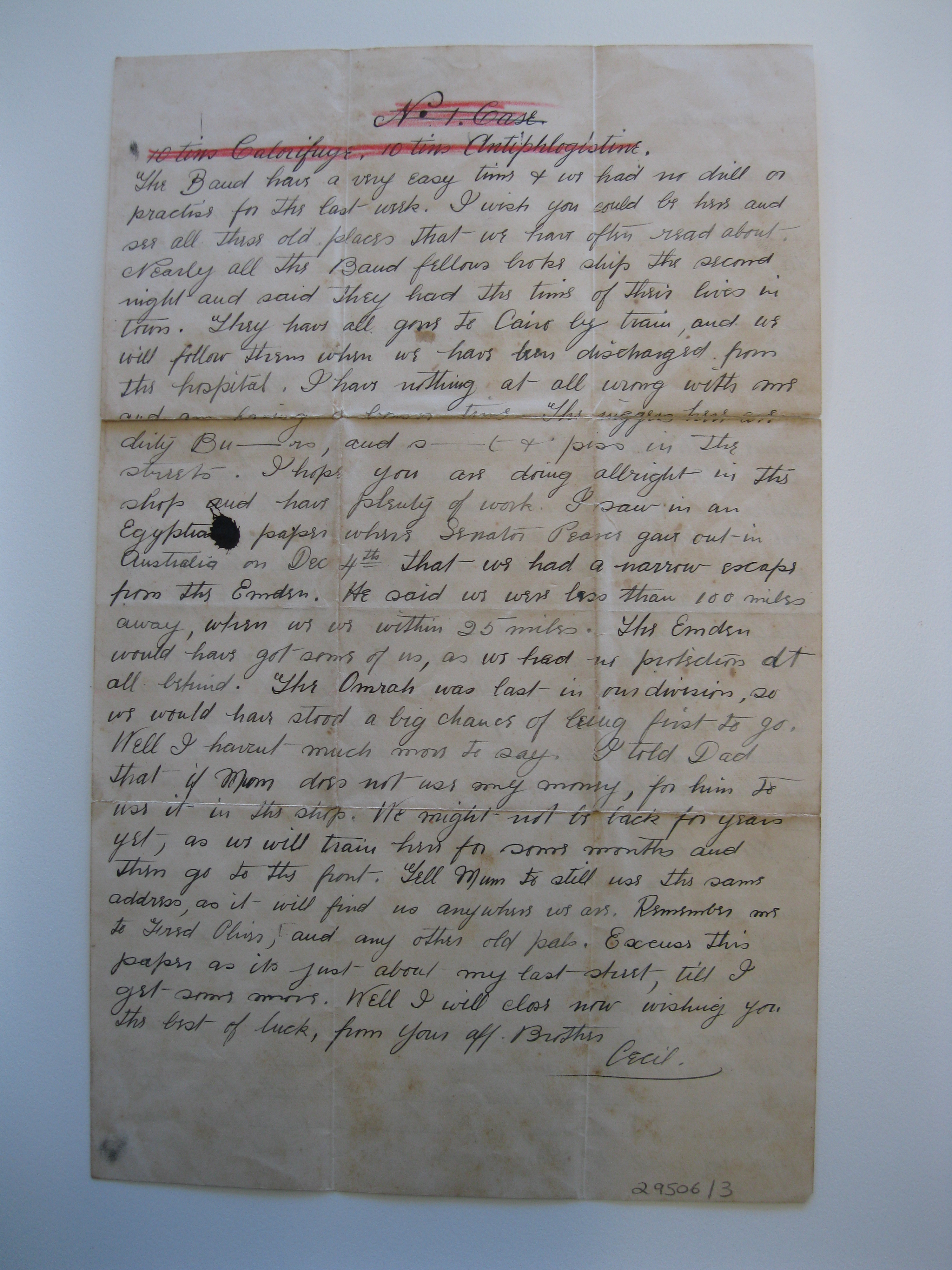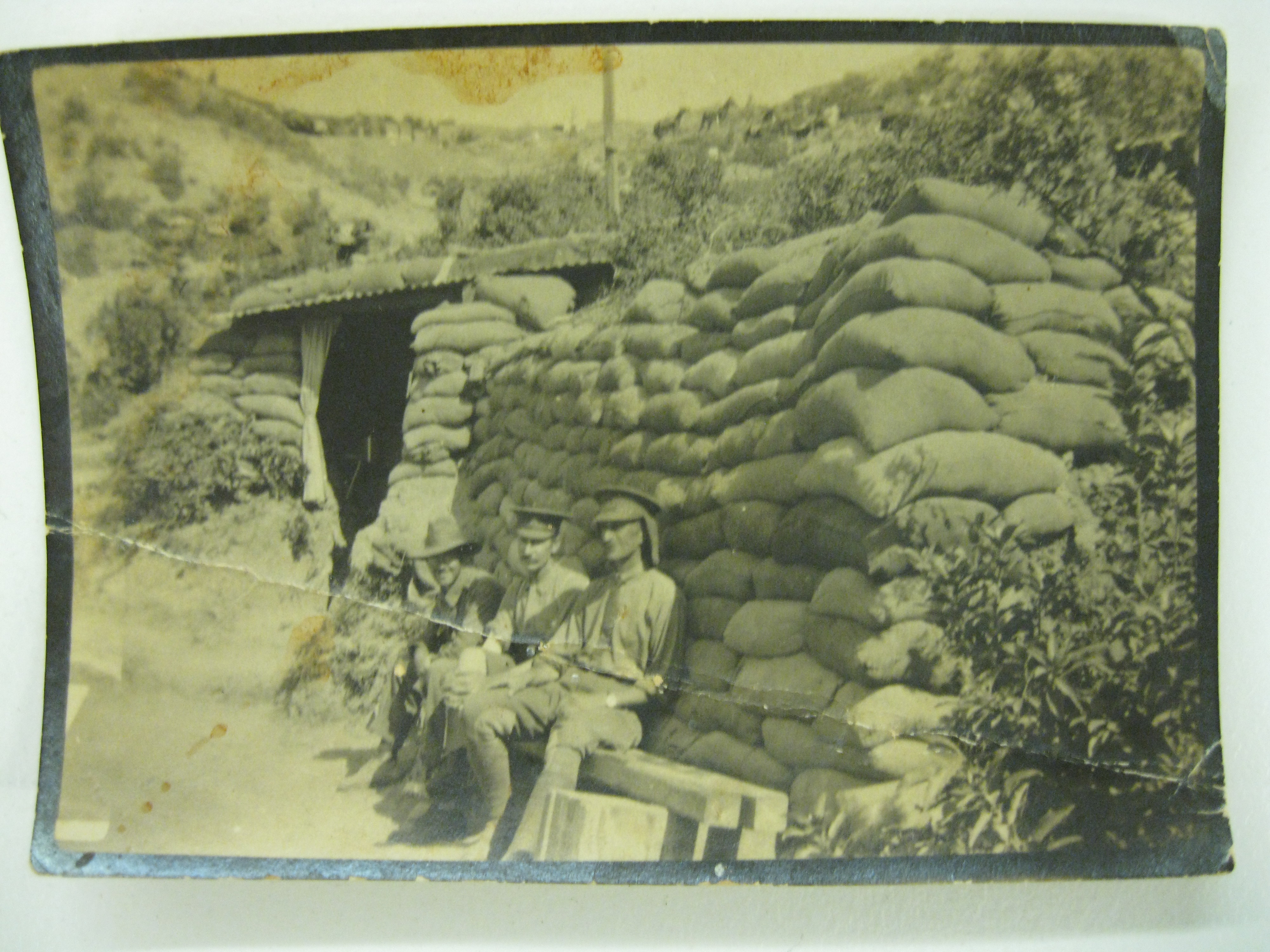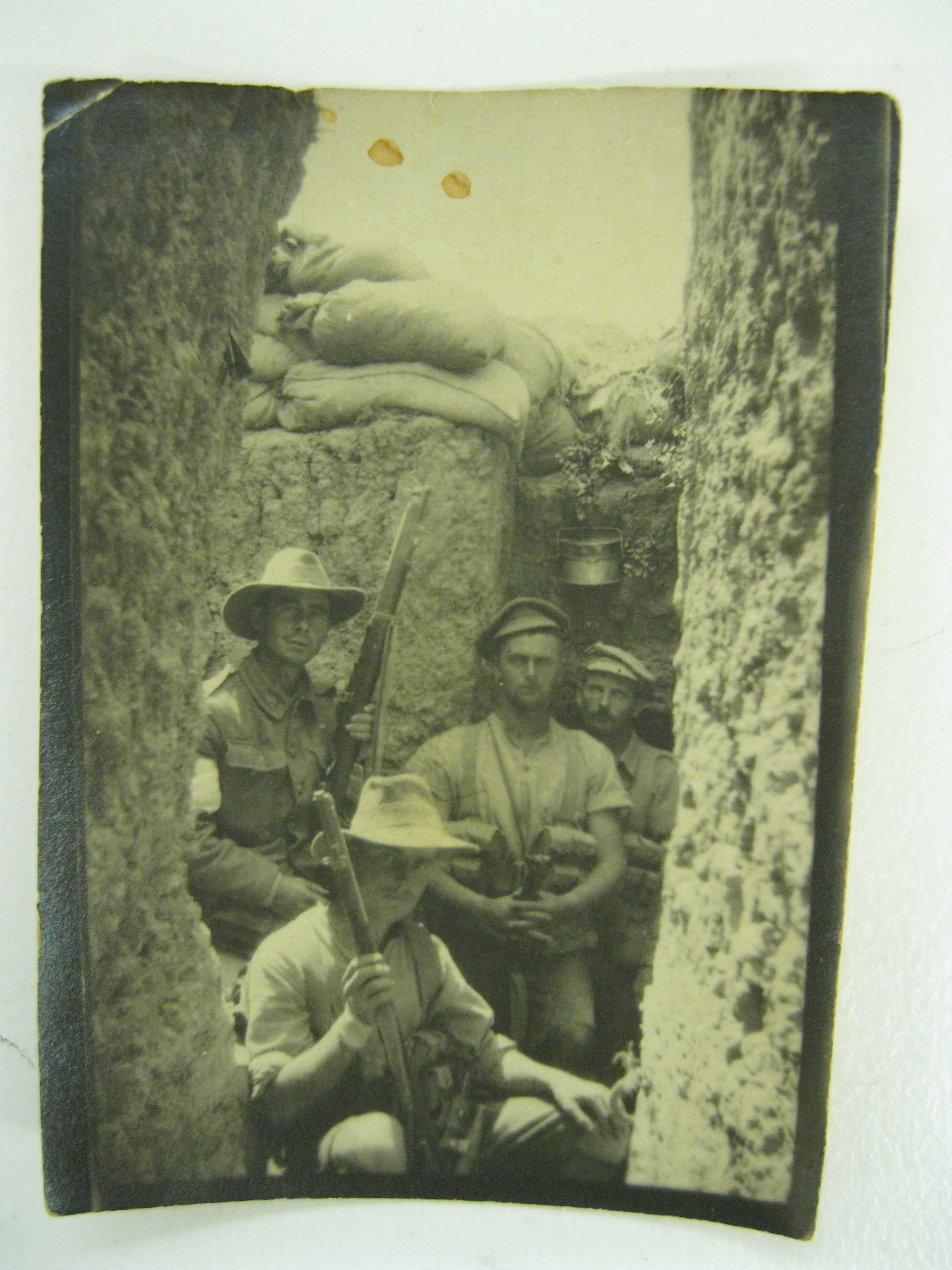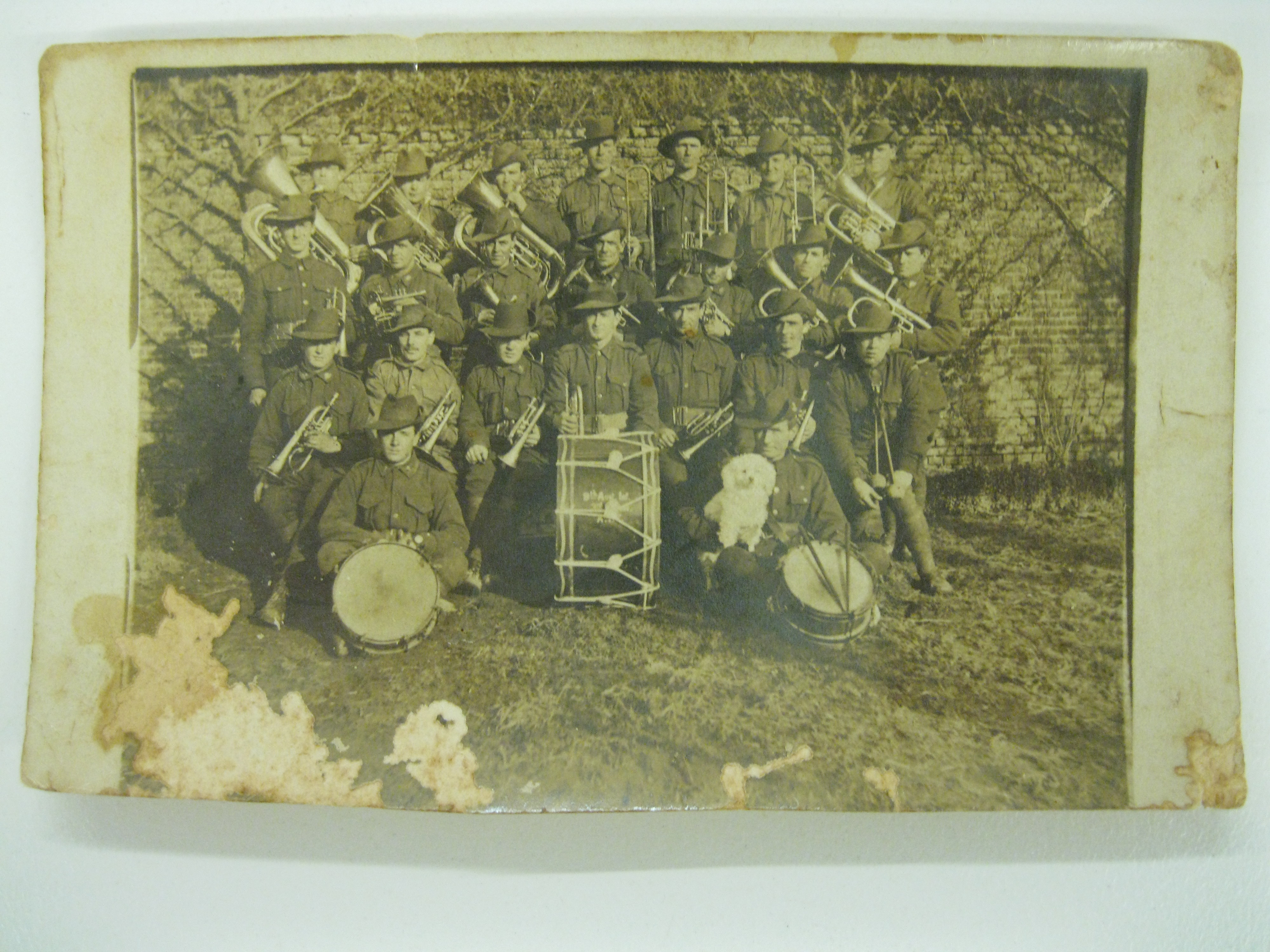 The collection is currently in the process of being digitised and will shortly appear on our catalogue. In the meantime parts of the collection may be viewed on Flickr: https://www.flickr.com/photos/eethompson/, and also through Oxford University's First World War Poetry Digital Archive.
Lynn Meyers, Original Materials Librarian
Comments
Your email address will not be published.
We welcome relevant, respectful comments.