John WOODS #77118
By Marg Powell & Des Crump | 21 June 2019
Indigenous Australian, John WOODS, Depot
John 'Jack' Woods was born in 1890, in Balonne region, south-west Queensland. In March 1917 while working as a drover and police tracker over the border at Moree, when he volunteered to serve with the first AIF.
One of the first things you notice when you read Jack's service record is his preference was for the Light Horse, and no doubt his skills a horseman would have been looked upon favourably with any of the mounted regiments.
Jack named his wife Lizzie as next of kin, who at the time was residing at Mungallarah [it most likely being Mungallala, situated between Charleville and Mitchell, Queensland.
Jack was charged with assault of Abraham Mahomet on 3 April that year and was taken into custody, remaining in prison while his case was heard. He was released at the end of the month and permitted to travel to Sydney as a recruit, hopefully to begin his journey with the armed forces.
Jack never did get the opportunity to serve for his country, another note on the top of his service record reads: 'Discharged' - 'not of sufficient European origin'.
Just a few months later in October 1917 these restrictions were eased, when a new military order was issued: "Half-castes may be enlisted in the Australian Imperial Force provided that the examining Medical Officers are satisfied that one of the parents is of European origin."
Jack Woods was related to the man he assaulted by marriage, their wives Lizzie and Kate were sisters. Kate Mahomet formerly Katie Roberts, was nee Kate Doctor.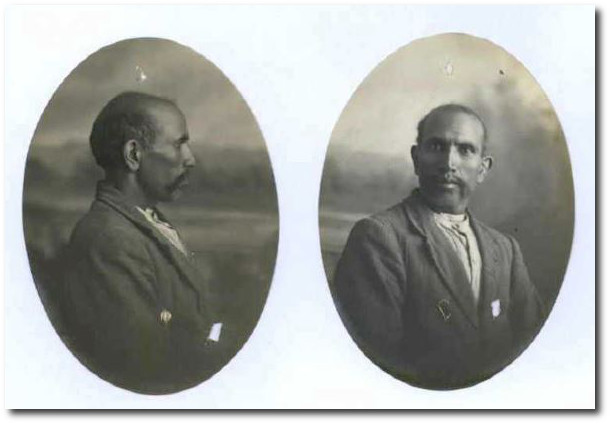 Comments
Your email address will not be published.
We welcome relevant, respectful comments.