Joe Tilson Lang collection
By Marg Powell | 2 July 2020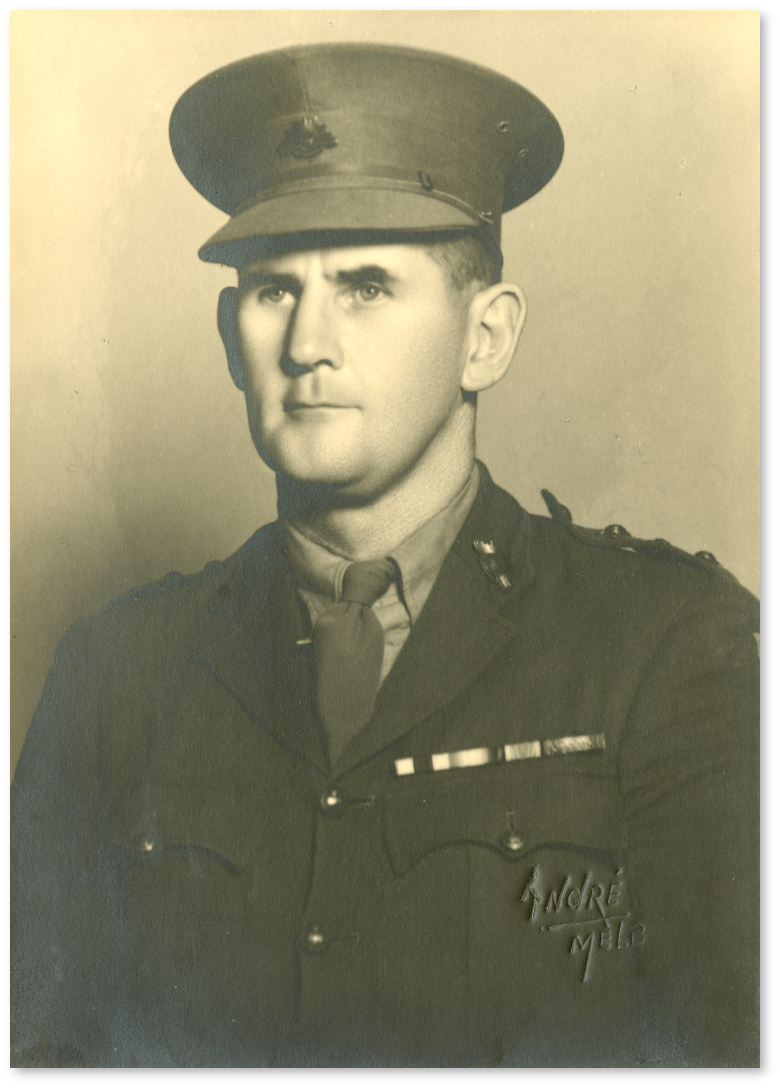 Captain Joe Tilson Lang, 1940. (John Oxley Library collection)
Joe Tilson Lang enlisted in the first AIF in January 1915 and served on Gallipoli from May 1915 with the 1st Infantry Battalion until the evacuation in December of that year. His elder brother Captain William Lang, 6th Light Horse Regiment, also served but died after being mortally wounded, in August 1915.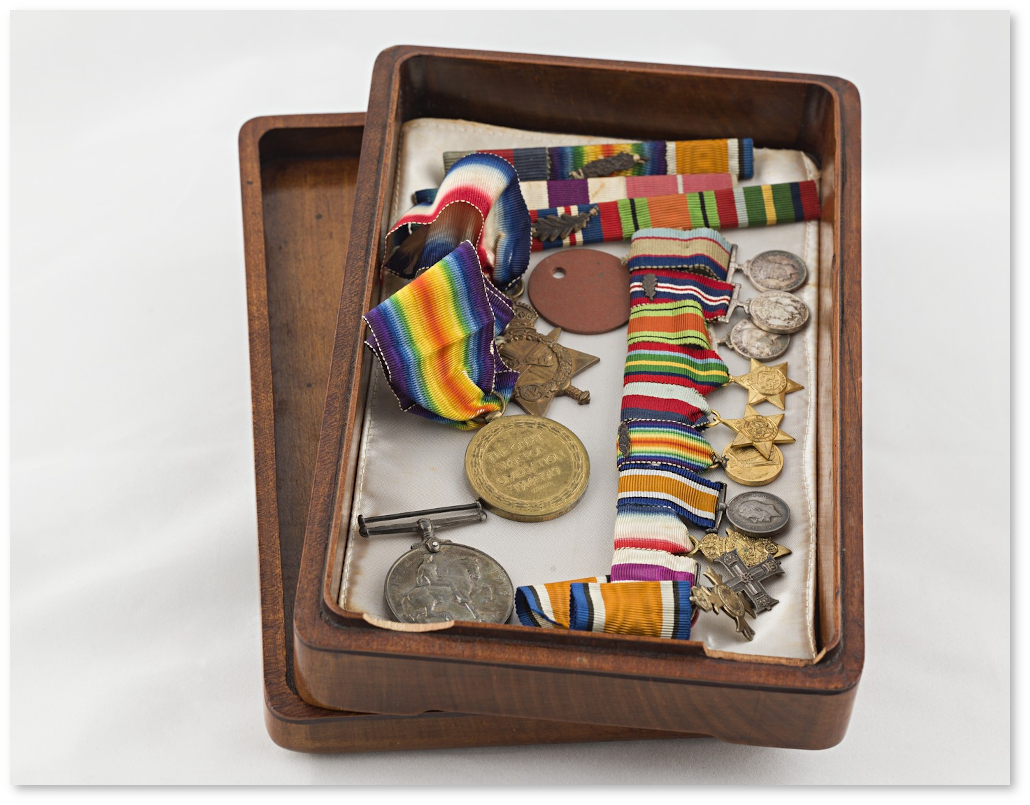 Medals, ribbons, and miniatures, awarded to Joe Lang and his brother Captain William Lang. (John Oxley Library collection)
Joe was quickly promoted and by June 1916 had been commissioned as 2nd Lieutenant. He was awarded the Military Cross in 1917 and in December that year resigned his position with the 53rd Battalion and instead served with the 2/9th Rajputs (British Army) before returning to Australia in 1920.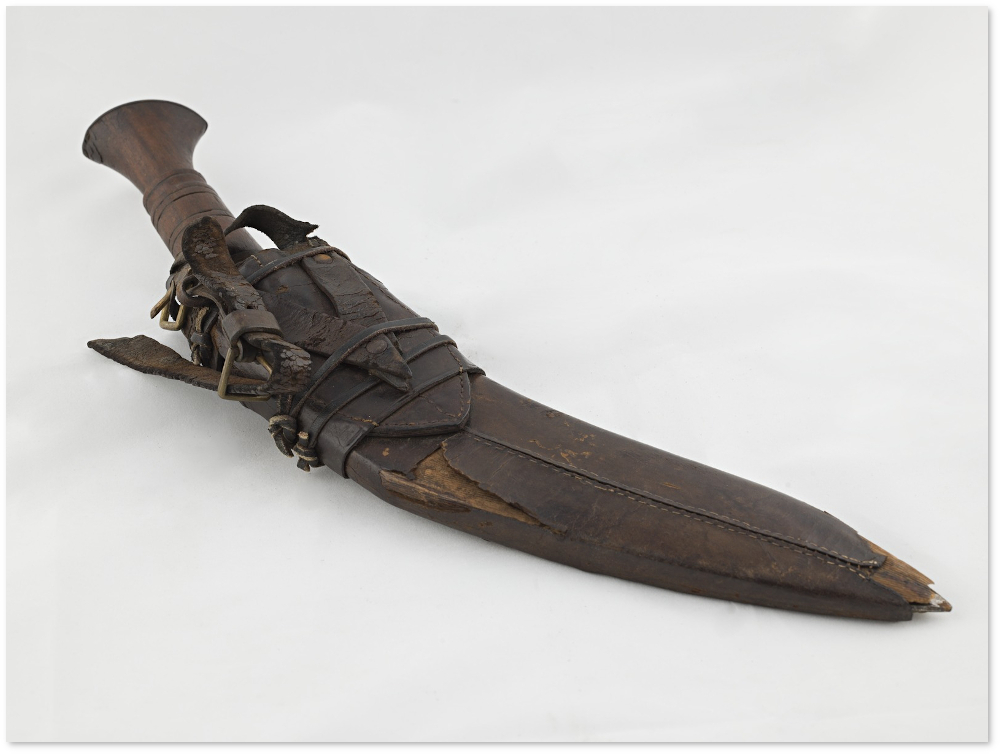 British Gurkha kukri dagger and leather scabbard souvenired from the Middle East, 1917-1919. (John Oxley Library collection)
Between the wars, Joe Lang was employed as an engineer, most particularly during the construction of the Story Bridge, being erected across the Brisbane River, however at the outbreak of the Second World War Joe re-enlisted and, with the rank of major, embarked with the 2/2nd Pioneer Battalion.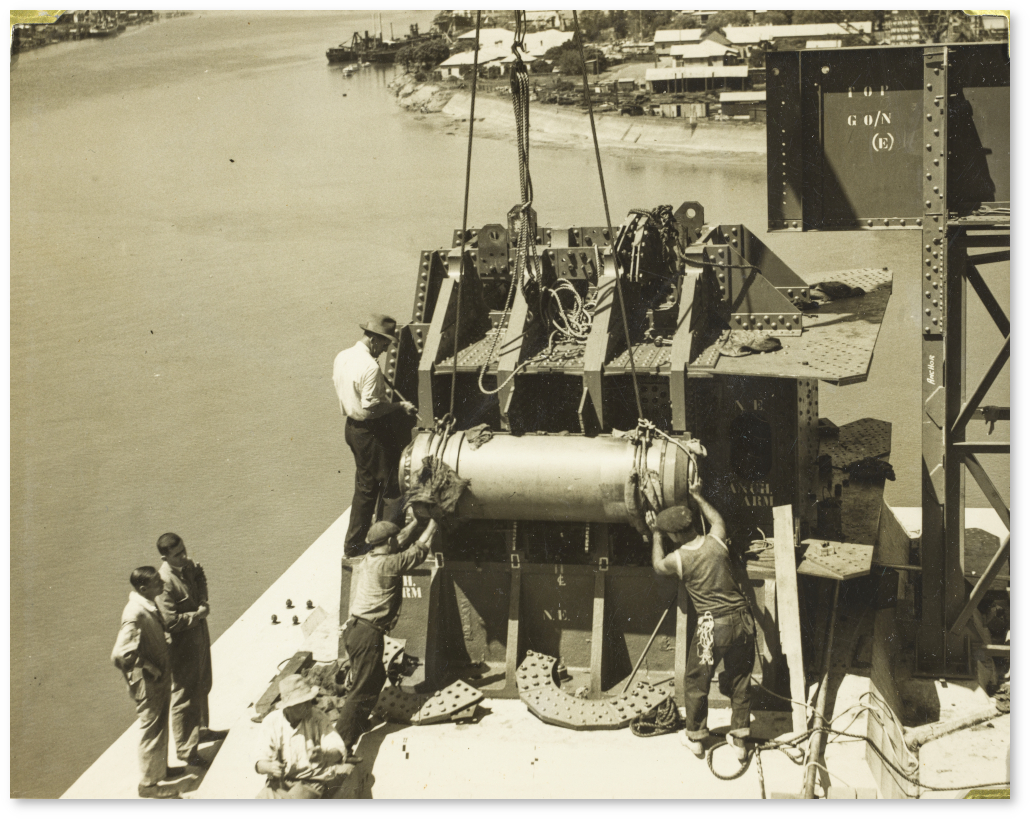 Placing the main pin, Story Bridge, c1939; Joe Lang at left, standing, wearing hat. (John Oxley Library collection)
Joe saw action in the Syria–Lebanon Campaign during the Battle of Merdjayoun, which was fought between Vichy French and predominantly Australian Allied forces on 11–27 June 1941. He was wounded by a sniper in his arm and left thigh and evacuated to hospital in Israel; considered not fit to continue serving, he returned to Australia to recuperate.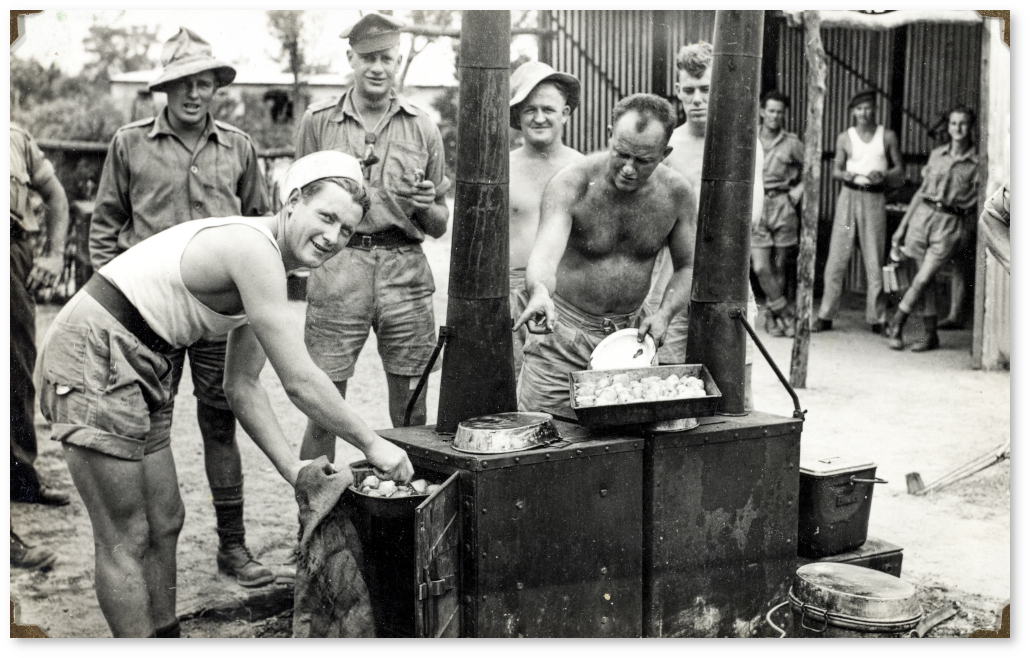 2/2nd Pioneer Battalion cooking Xmas lunch in camp, south west of Geraldton, Western Australia, 25 December 1942. (John Oxley Library collection)
While he was convalescing at home, Joe's battalion was posted to Java, where many men were taken prisoner and later died as prisoners of the Japanese. Joe returned to active service, and in July 1942, now in command of the battalion as Lieutenant Colonel, he embarked for New Guinea. Joe led them through the Lae–Ramu Valley campaign before taking over as commander of the Buna Base sub-area.
In March 1945 Joe was 'mentioned in despatches' for exceptional service in the field, and in February 1946 he was made an Officer of the Order of the British Empire. After the war, he continued to work as an engineer in Queensland until his retirement in 1963.
Selected items from this significant collection have been included in the new digital installation at the state's war memorial, Anzac Square, Brisbane, which opened July 2019.
View the collection - 31630 Joe Tilson Lang collectionopen_in_new
Further reading

Marg Powell - Specialist Library Technician, State Library of Queensland
Comments
Your email address will not be published.
We welcome relevant, respectful comments.