James CAIRNCROSS #3610A
By Marg Powel & Des Crump | 7 September 2018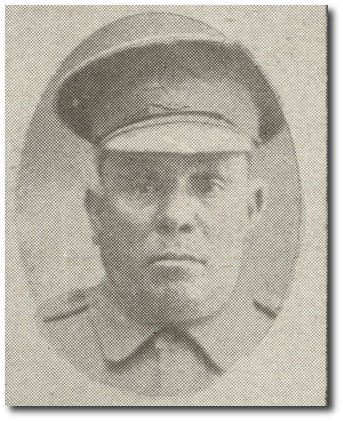 Indigenous Australian, James Cairncross, 47th & 25th Infantry Battalion
Jimmy COOTERMAN was born at Myora Mission on North Stradbroke Island in 1887. He volunteered to serve in the first AIF under his 'adoptive' name of CAIRNCROSS in May 1917. Jimmy trained for several months at Rifle Range Camp, Enoggera before embarking from Sydney on board the troopship Miltiades early August with the 10th Reinforcements for the 47th Infantry Battalion.
Jimmy arrived in England eight weeks later and underwent further training at the Codford Army Camp in Wiltshire before embarking for France in January 1918. When they arrived at the staging camp, he was reassigned to the 25th Infantry Battalion and joined them in the field where they were in reserve at Kortepyp, Belgium.
The 25th Battalion were engaged in a major operation on 10 August 1918 at Vauvillers, east of Amiens, where they came under heavy machine gun and rife fire. Jimmy was wounded in the face during this operation. He was evacuated to England where he was admitted to the Endell Street Military Hospital, central London.
The war came to an end while Jimmy was convalescing in England and he was on board one of the first ships returning the sick and wounded home to Australia in January 1919.
He returned to his life in Queensland, settling at Sandgate, where he established himself as a fisherman. Later he moved to North Arm, on the Sunshine Coast where he resided until his death in 1945.
Read more ...
Watch ...
The information in this blog post has been researched by State Library staff and volunteers, it is based on available information at this time. If you have more information that you would like to share or further research uncovers new findings, this post will be updated.
Comments
Your email address will not be published.
We welcome relevant, respectful comments.