Jabu Birriny (land and sea) exhibition at kuril dhagun
By Sophia Sambono | 24 October 2017
On Friday SLQ launched its latest exhibition in kuril dhagun, Jabu Birriny (land and sea). The showcase highlights the unique location and lifestyle of Yarrabah through depictive print works, weaving and ceramics along side digital stories from the artists.
Sonja Carmichael, Aunty Philomena Yeatman, Finanin Richards and Elverina Johnson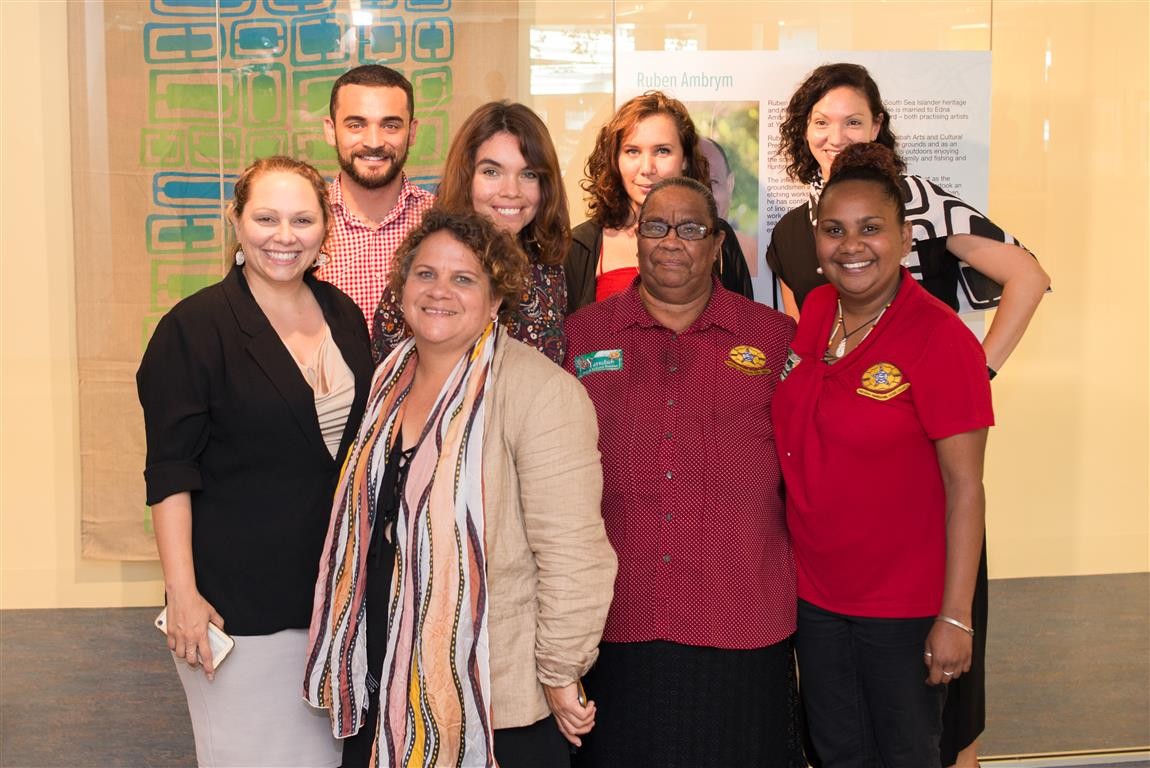 Yarrabah artists and the kuril dhagun team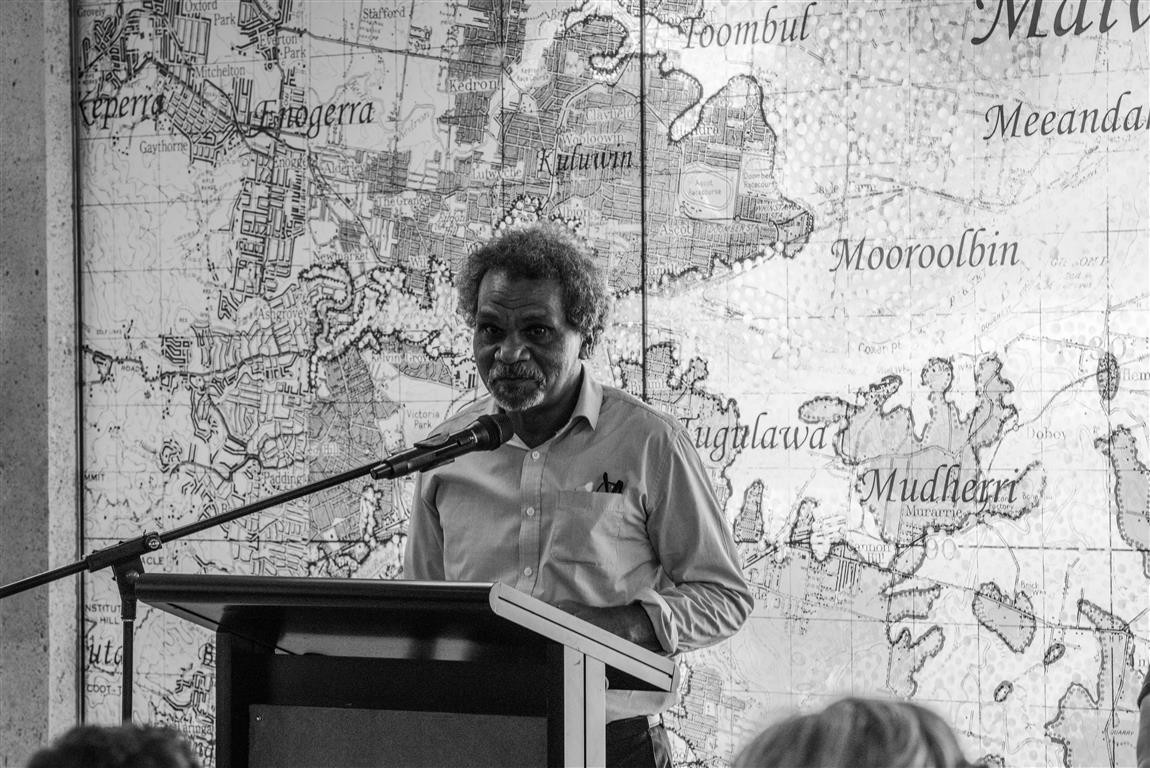 Uncle Ian Patterson
Amanda Hayman and our Skype call to the Yarrabah IKC
Uncle Des and Amanda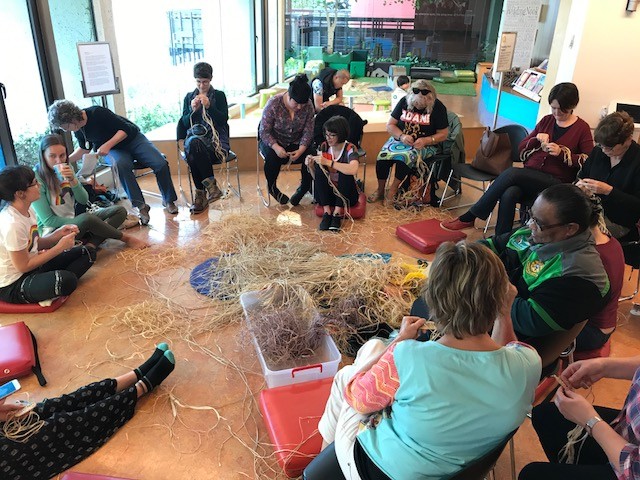 Weaving with Aunty Phil
Palm frond bags with Elverina
The exhibition is open daily 10am - 5pm until 4 March 2018.
You can access the digital stories and additional resources online at jabubirriny.slq.qld.gov.au
Comments
Your email address will not be published.
We welcome relevant, respectful comments.