It's Ekka time! What are your memories?
By Fiona Dixon | 11 August 2014
The Ekka has arrived and is in full swing, inspiring us to look back at the history of this unique event that holds a special place in the hearts of Queenslanders from both city and country.
I've always been intrigued by a photograph of my grandparents at the Ekka in 1954, dressed in their fine clothes, complete with hats, gloves and what looks suspiciously like fur. As a child I had difficulty reconciling this with my own Ekka experiences – when we wore jeans and t-shirts, and pulled on our jumpers to ward off the chilly August air as we settled into the grandstand for the evening's entertainment in the main arena.
In a quest to find out how much the Ekka really has changed since it started in 1876, I've been delving into SLQ's treasure trove of books, articles and photographs. Interestingly, while the pavilion buildings, fashion, cars, farm equipment and showbags have changed over the years, the Ekka's purpose, exhibitions and activities remain largely the same. The animal exhibits and judging, agricultural displays, craft and cooking competitions, woodchopping, the Grand Parade, arena entertainment, fashion parades and exhibits of the latest gadgets and food are still all as popular as ever. Sideshow Alley remains a favourite attraction for kids of all ages, and dagwood dogs, fairy floss and the famous strawberry ice-creams have all been available for decades.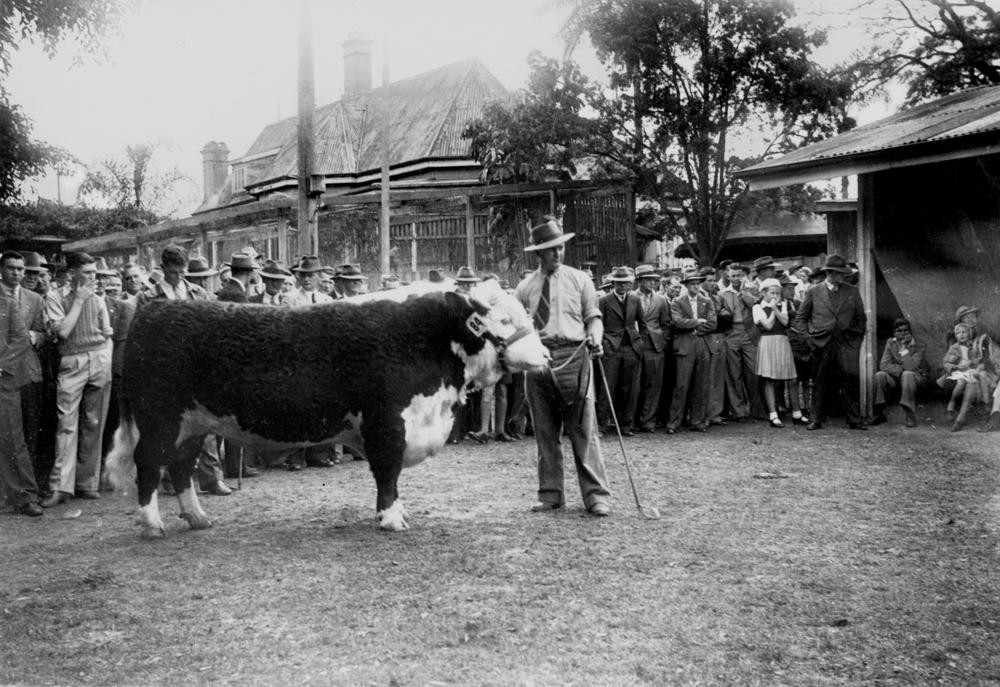 The 1875 charter of the National Agricultural and Industrial Association of Queensland was to promote and encourage Queensland's agricultural and industrial development, and to provide a unique opportunity for country and city people to join together in celebrating Queensland life. The hugely successful "Intercolonial Exhibition" that began in 1876 was granted a royal warrant from His Majesty King George V in 1921, becoming the Royal Exhibition. Queenslanders' adoption of the term "Ekka" indicates our affection for the show, which has been cancelled just twice – in 1919 due to the Spanish Influenza epidemic, and in 1942 during wartime, when the showgrounds were being used to assemble troops.
The first showbags, handed out to visitors in 1876, were free bags of coal. Complimentary samples of food, drink and household products were originally seen by companies as an advertising opportunity. While free samples and tastings are still available, showbags have become merchandise themselves, and are certainly many children's focus when planning a trip to the Ekka. Of course showbags can keep the spirit of the Ekka alive for days after a visit, as their contents are savoured or played with. I remember trying to spin out the Polly Waffles and Sunnyboys for as long as possible!
What special Ekka experiences do you remember? SLQ would love you to share your memories of the Ekka on Historypin. Find out how to at /about-us/pitch-in/qld-stories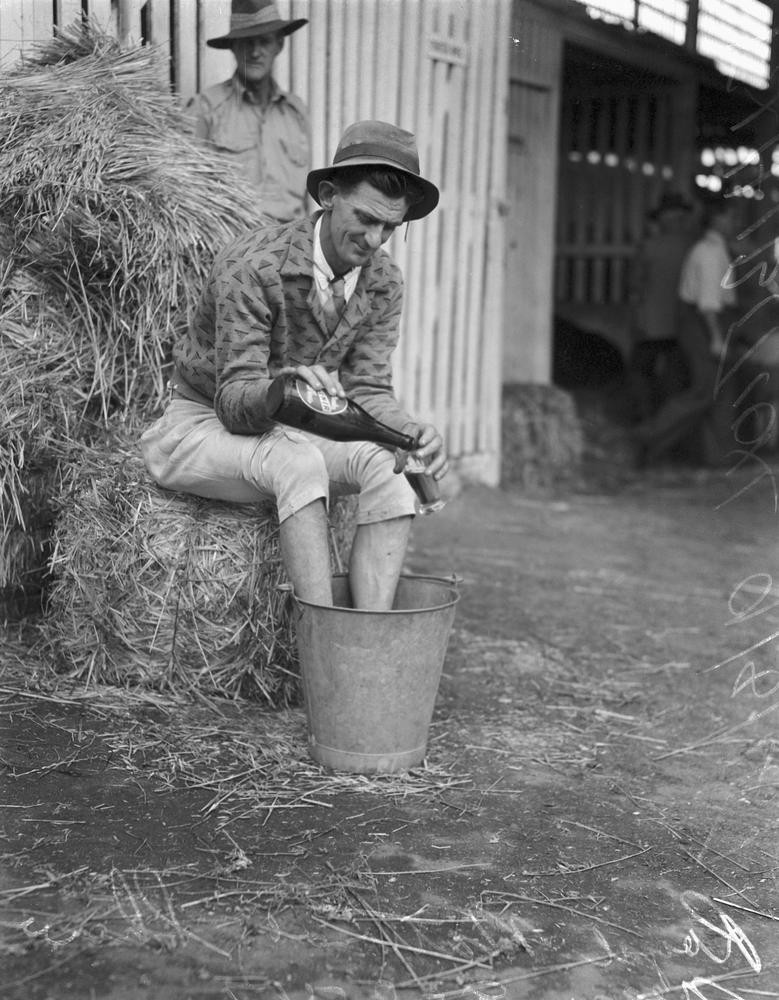 Comments
Your email address will not be published.
We welcome relevant, respectful comments.