Honouring soldiers of the Ninth Battalion
By Anne Scheu | 16 June 2016
First Ashore, a display of the Gallipoli landing is open to the public at Milne Bay Memorial Library and Research Centre, Chermside Historical Precinct
The display focused on the 9th Battalion's World War I service, with the men from the 9th being the first soldiers ashore at the Gallipoli Landing, 25 April 1915. The Battalion's men were recruited from all over Queensland and Northern New South Wales. It opened to the public throughout 2016. You can watch the opening of the First Ashore Display on the 9th Battalion Australia YouTube channel.
Lecture series
The soldiers honoured in the lecture series included: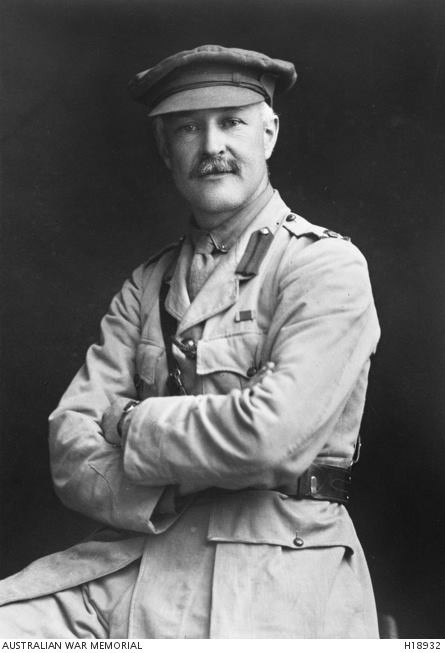 Arthur Graham Butler (1872-1949), physician and medical historian, was born on 25 May 1872 at Kilcoy, Qld. Graham joined the Australian Army Medical Corps in 1912 and became medical officer of the Moreton Regiment. He enlisted in the Australian Imperial Force as a captain on 20 August 1914 and was appointed regimental medical officer of the 9th Battalion which sailed for Egypt in September. Source: Australian Dictionary of Biography
John Patrick (Jock) Tunn (1892-1955) migrated to Brisbane from Glasgow about 1910. Recommended for the Victoria Cross, he was awarded the Albert Medal for 'gallantry displayed in saving life' as the enemy was not actively engaged at the time. He married Mary Louisa Sherman in 1919. Deteriorating health (the result of gas attacks during the war) prompted his move to the drier climate of Dalby where he operated a newsagency from 1947-51. Frequent hospitalization however necessitated his return to Brisbane. Source: Australian Dictionary of Biography.
James Campbell Robertson (1878-1951) was born in Toowoomba and educated at Toowoomba Grammar School. In 1903 he was commissioned lieutenant in the 14th Light Horse Regiment and by 1913 was a Major commanding the 11th Infantry, Darling Downs Regiment, Australian Military Forces (militia). At the outbreak of WWI Robertson was appointed Major and second-in-command of the 9th Battalion, Australian Imperial Force, on 20 August 1914.
.For more information contact the Gallipoli 9th Battalion Inc.
Pat O'Keeffe OAM, Ninth Battalions Association Inc.
Comments
Your email address will not be published.
We welcome relevant, respectful comments.