Harvey School Pottery
By Administrator | 12 October 2017
In 1916 L. J. Harvey, instigated pottery classes at Brisbane's Central Technical College, and over a period of twenty years instructed dozens of pottery students in the pinch and slab building techniques, using slabs of clay. "The Harvey School" is recognised as the largest school of art pottery to have existed in Australia. Harvey's renowned school nurtured a generation of Queensland potters, ranging between well-known artists and highly-accomplished amateurs. Harvey pieces are discernible for their glossy metallic glazes, hand-built forms – and because of the twenty exercises he set as part of each student's program.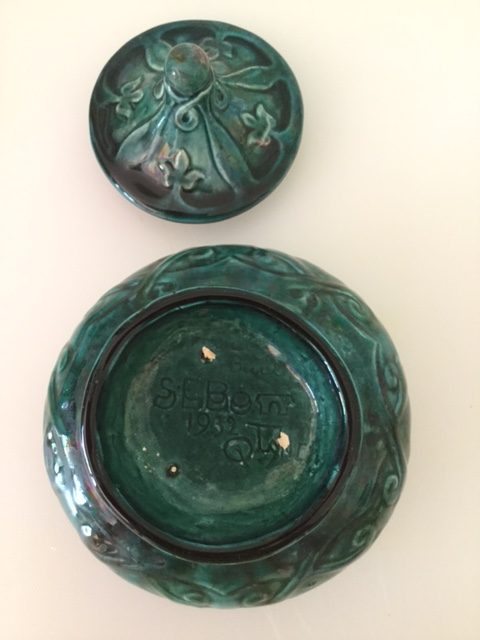 Sarah Ellen Bott b. 1870
Sarah Bott, was a student studying pottery with L. J. Harvey, she became one of his most dedicated students. She exhibited her pottery with the QNAIA and, later, with the Royal National Association (1923-32); she showed pottery, china painting and wood-carving with the Arts and Crafts Society of Queensland (1929-41) and pottery with the Royal Queensland Art Society (1932-38).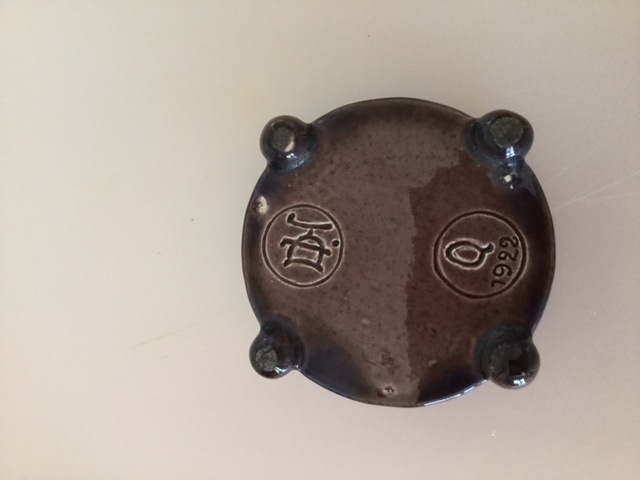 Dorothy Harvey. 1894-1966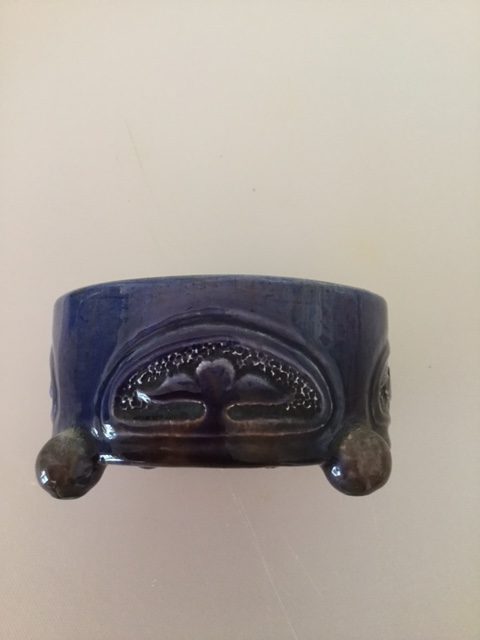 Dorothy Harvey. 1894-1966
There are many fine examples of the works carried out by Harvey's students in our community today; some of which have been acquired by the Griffith University Art Gallery, while many more are in the hands of private collectors. A recent inquiry received at the State Library was in regard to identifying a particular makers/potter's mark. The incision on the base of this slab built vase, is a Y inside the Q this was not the usual method used at the school, but reflects the artistic flair of the potter who made it. The shape and style of this pale blue pot is attributed to exercise number five usually made by the students of L. J. Harvey. After consulting three local experts it was revealed that this was yet another unidentified potter. It is possible that someone out there may know this maker and if so could add the potters name to this very nice vase.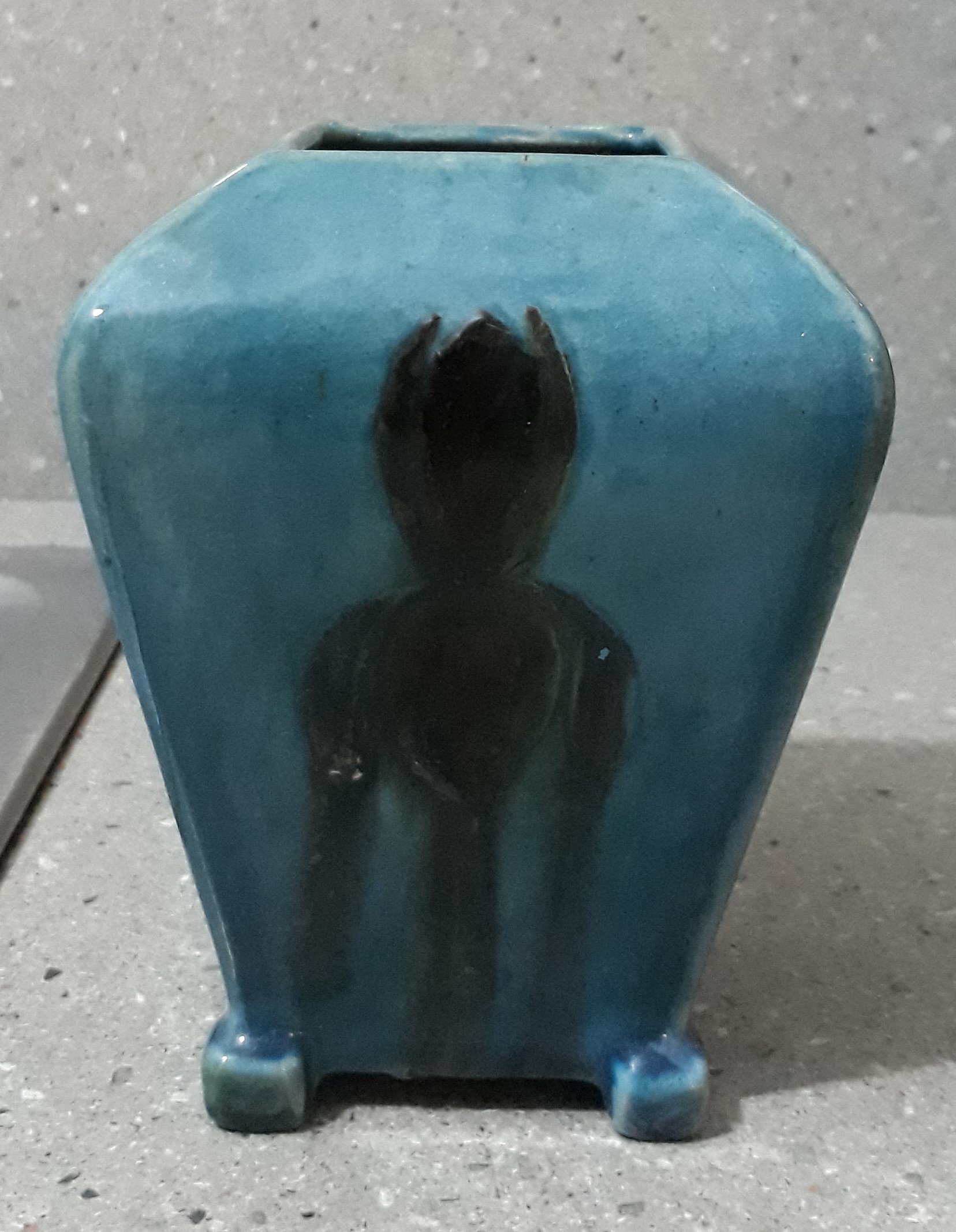 Potter unknown (c.1922)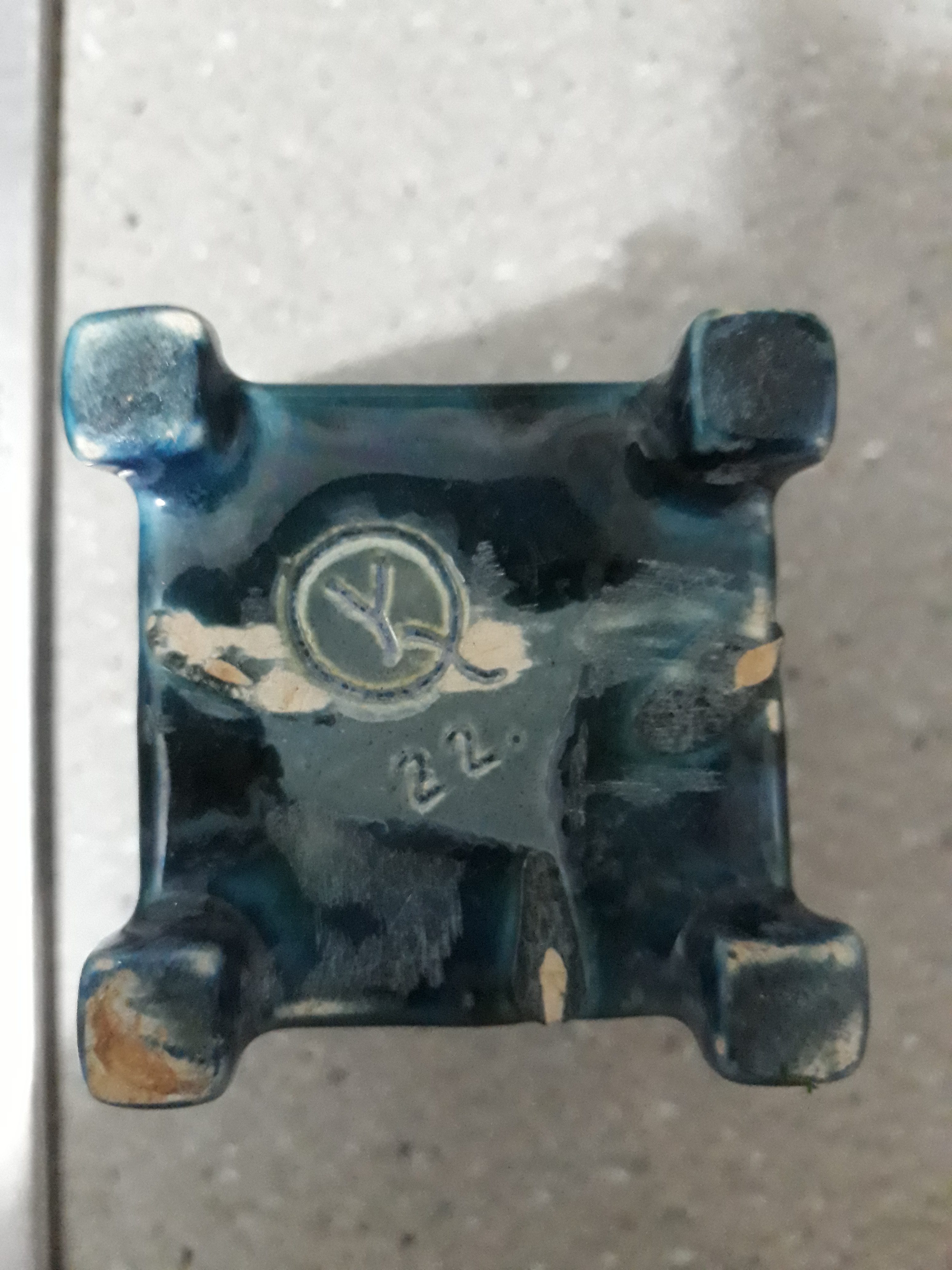 Potter unknown (c.1922)
The State Library of Queensland holds material about Australian Art and Pottery, some titles include those about Harvey's work such as: L. J. Harvey and his Times, L. J. Harvey and his School, as well as ephemeral material which includes articles, biographical information and exhibition catalogues. These can be found in the Australian Library of Art collection. Other articles of interest about his work are: "A collection of Harvey School Pottery" in the World of Antiques & Art, No. 84 Feb-Aug 2013.
Janette Garrad - Specialist Library Technician
Comments
Your email address will not be published.
We welcome relevant, respectful comments.