Harry Francis Palm #QX5182
By Marg Powell, Specialist Library Technician, Metadata Services | 23 March 2022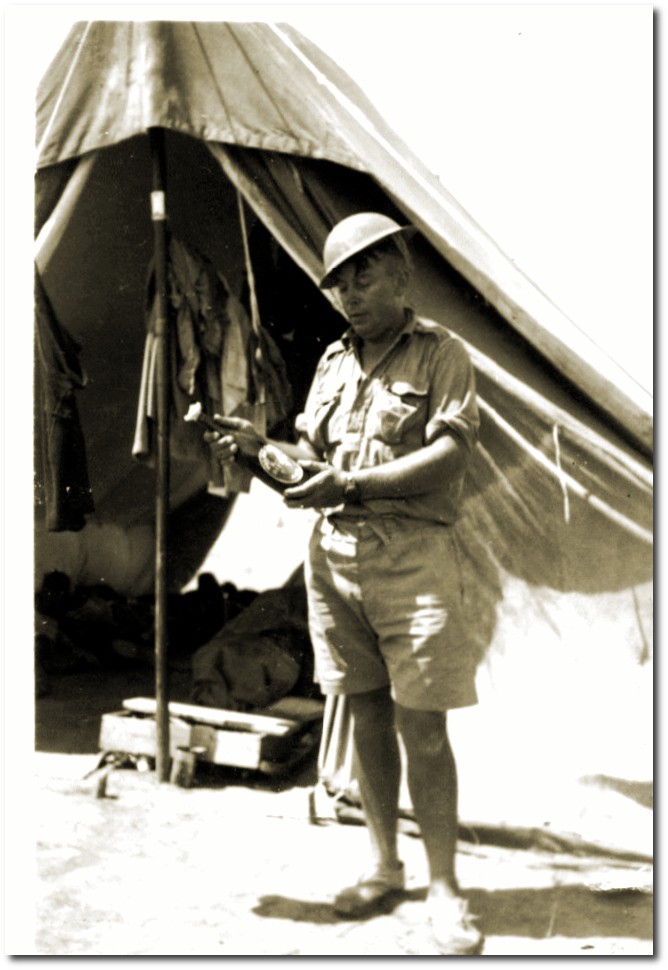 Harry Palm, 1 Australian Corps Troop Supply Column, 1941-1942. Image courtesy Palm family.
Harry Francis Palm, 1 Australian Corps Troop Supply Column, 1941-1942
Harry was assigned to 1 Australian Corps Troops Supply Column and left Australia in December 1940. Their voyage on the Queen Mary took them via Tricomalee, Sri Lanka where they transhipped to the Rajula which took them on to Kantara on the Suez Canal, a site well visited by those who served in the first World War.
Their base was to be in Palestine at Camp Hill 69. The unit was divided into sections some of whom departed for service in North Africa and later Greece. Harry Palm was put to work loading supplies and driving vehicles to depots, before returning to Australia in March 1942 on board HMT Andes.
The temptations of being so far away from home, and in such an exotic land led Harry Palm astray. He was found to be absent without leave several times, and for his troubles he was fined several weeks pay.
EDHS Anzac Day Display 2002 Enoggera Memorial Hall. Image courtesy Marg Powell, 2018.
After returning to Australia, Harry was transferred to Australian Defence Canteen Services serving at Maryborough, Rockhampton and Cairns and remained with this unit until late 1944 when he was again transferred, this time to Australian Army Corps Services, New Guinea Force.
He arrived in Aitape on the north coast of Papua New Guinea in October 1944, returning to Australia in September 1945 at the end of hostilities.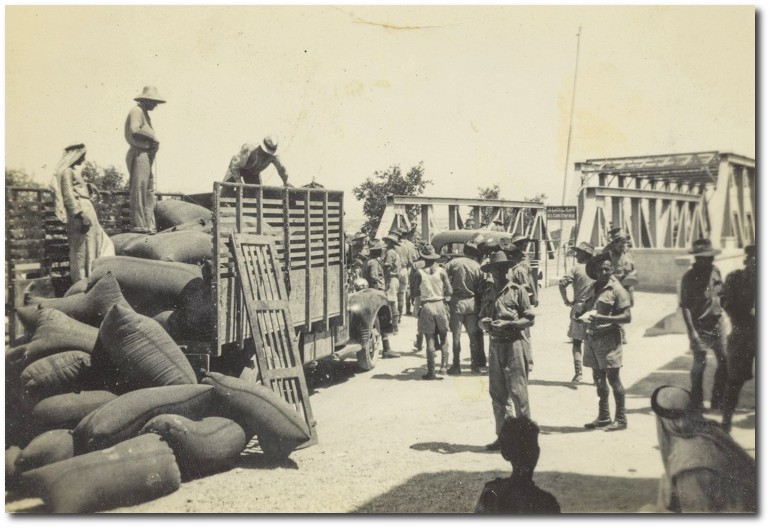 Harry Palm kept an album of photographs taken whilst on duty in the Middle East. They include images of people and places of Alexandria, Egypt, Solomon's Pools, Jerusalem, Jordan, the Suez Canal, and the ruins of Ascalon in Israel.
Recently donated by his family, the album has now been digitised and can be viewed and downloaded by the State Library of Queensland's online catalogue.
View the collection
31634 Harry Francis Palm album
Marg Powell, Specialist Library Technician, State Library of Queensland
Comments
Your email address will not be published.
We welcome relevant, respectful comments.