Good luck card
By JOL Admin | 5 May 2015
Lance Corporal John Alexander Walsh, took time out from serving in the trenches to send his aunt, Margaret Bacon in Paddington, this beautiful silk-embroidered post card. He was serving with the 2nd Australian Pioneer Battalion in Northern France. He wanted to let his family know that he was "still alive and kicking" as he had been seriously wounded on August 1916, with a gunshot wound to his arm and had spent many months recuperating in England.
George Frederick Kelly
from Dunwich, Stradbroke Island, who enlisted on the same day as James. They served together in the 25th Infantry Battalion before they were both transferred to the 2nd Australian Pioneers.
He was well thought of by his Battalion, it is noted on his service record that his Company Commander congratulated him on his 'good and gallant conduct in the field' at Pozières in August 1916.
Lance Corporal James Walsh's luck was extinguished on 21st October 1917 whilst on duty. Mortally wounded, he was initially buried with others of his battalion as shown below.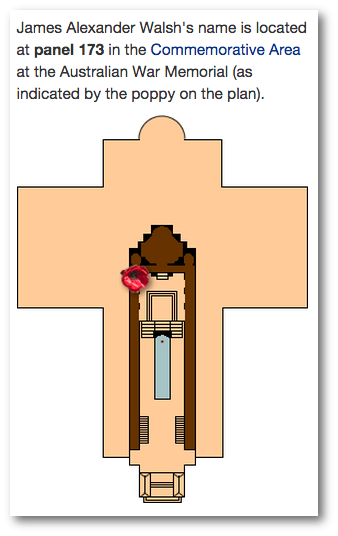 George (also known as Frederick) Kelly returned to Australia in 1919 and married Beatrice Ballauf in 1924, he died in 1947 aged 50.
Many thanks to James Walsh's descendant for donating his postcard to the State Library of Queensland and allowing us to tell his and Fred (George) Kelly's stories.
29470 Silk Embroidered French World War I Postcard 1917
Marg Powell
QANZAC 100 Content Technician
State Library of Queensland
Comments
Your email address will not be published.
We welcome relevant, respectful comments.