George LAURIE #599
By Marg Powel & Des Crump | 9 April 2018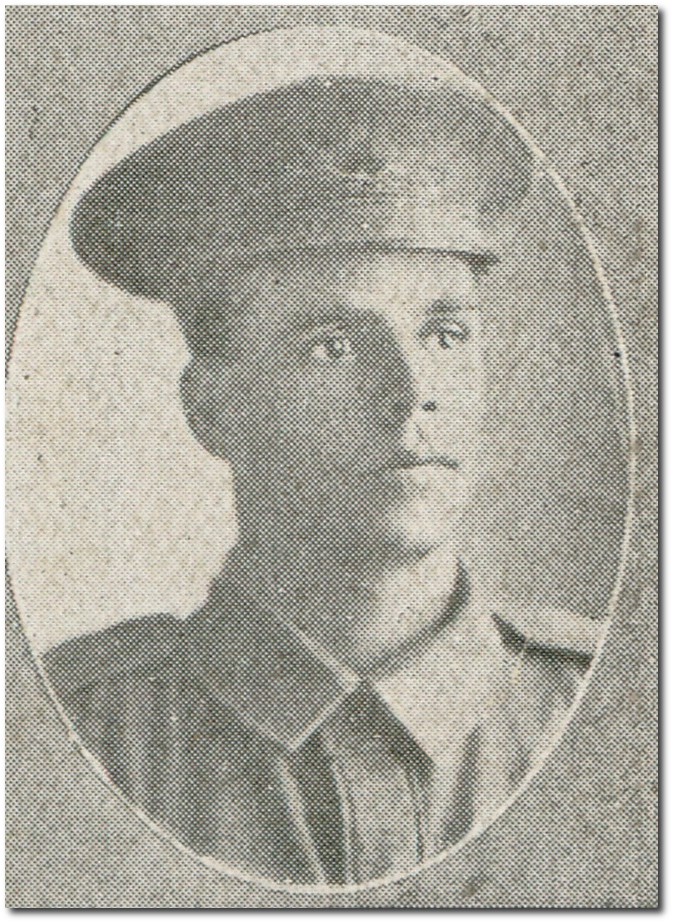 George Laurie, The Queenslander Pictorial, 1916
Indigenous Australian, George LAURIE, 42nd Infantry Battalion
George Laurie a stockman, was born at Comet Downs in 1889 to Harry and Marie Laurie. His father was 'Cinghalese' and his mother an Aboriginal woman. When he volunteered to serve with the first AIF in November 1915 he named his sister Violet as his next of kin.
George trained at Thompson's Paddock, Enoggera where the 42nd Infantry Battalion had recently been formed. Assigned to 'C' Company he travelled to Sydney by troop train then embarked onboard HMAT Borda in June 1916, bound for England and the war in France.
They arrived in England six weeks later, and after 3 months of training and returning to strength, Laurie and over 1000 men of the 42nd Infantry Battalion embarked for France, landing at Le Havre in November 1916.
They spent one day in rest camp before being transported by train for Bailleul, from here they marched two hours to their camp at Outtersten, and began their 'overseas service' in earnest.
Throughout George's time in the front line he was tormented by the parasitic skin condition we know as scabies, regularly being removed from the lines for treatment. He was also hospitalised for 'trench fever' which was caused by the body lice all the men carried in their clothing, as well as falling ill with influenza.
George rejoined his unit in August 1918 having been treated in hospital for trench fever. At this time the battalion had been deployed at Mericourt and on the eve of 12 August desperate fighting took place as they advanced in the front line, many prisoners and machine guns were taken. It was on this day that George Laurie was killed in action.
There are no first hand accounts of his death, his sister Violet first read that he had 'died of wounds' in the newspaper of the day. She wrote to Base Records in Melbourne and they informed her that he had been 'killed in action.'
Violet was asked as next-of-kin if she wished to supply an inscription for his gravestone, the following is recorded:
"Far away from all who loved him, in a hero's grave he lies"
George Laurie is buried at Heath Cemetery, 13 kilometres from Villers-Bretonneux; his service medals, memorial scroll and plaque were issued to his sister Violet.
Curiously George's younger brother Andrew Laurie, tried to enlist in 1917 several times, but was refused for 'Not Sufficient European Parentage'.
Read more ...
The information in this blog post has been researched by State Library staff and volunteers, it is based on available information at this time. If you have more information that you would like to share or further research uncovers new findings, this post will be updated.
Comments
Your email address will not be published.
We welcome relevant, respectful comments.