George FOSTER #3641
By Marg Powel & Des Crump | 25 September 2017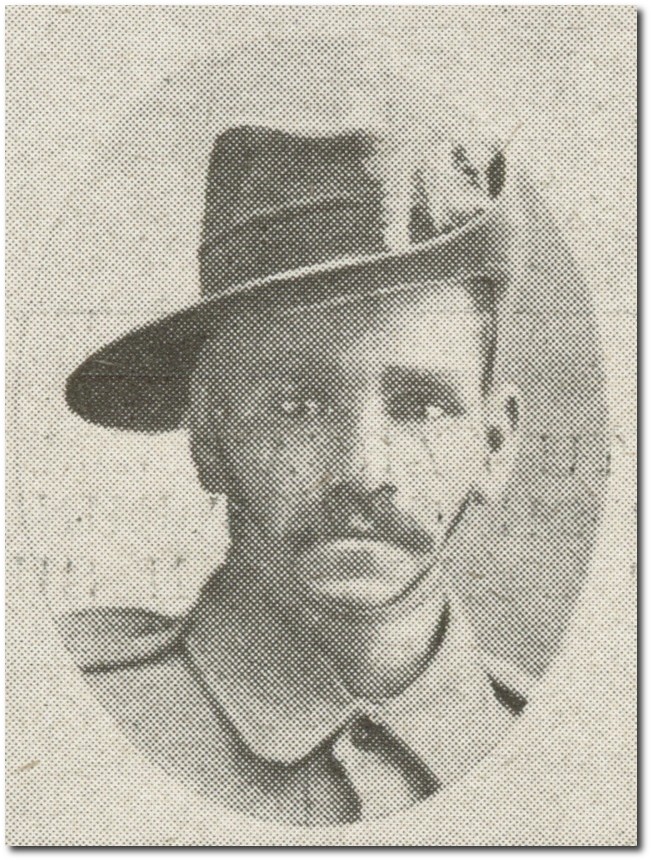 Indigenous Australian, George FOSTER, 49th Infantry Battalion
George FOSTER was born in Bollon, Queensland in July 1884 and was working as a station hand when he volunteered to serve with the first AIF in May 1917. He nominated his brother Herbert as his next of kin. Initially selected to serve with the Light Horse, men were badly needed to reinforce troops in northern France, and subsequently he was allotted to reinforce the 49th Infantry Battalion.
Foster travelled from Mitchell to Enoggera, where he trained for several months before embarking for the United Kingdom in August 1917. His ship HMAT Medic sailed via Halifax, Nova Scotia where troops were transferred to the S.S. Orissa, landing at the port of Liverpool early in October 1917.
Foster was hospitalized with influenza when he arrived at the 13th Training Battalion, Codford Camp. After spending several weeks at the Australian Infantry Depot at Havre, he didn't join his unit in France until April 1918. At this time the 49th Infantry Battalion were operating out of Querrieu, in the north of France, relieving other battalions in the front line.
Just prior to the armistice Foster was hospitalized with bronchitis but rejoined his unit two weeks later. After peace was declared the 49th Battalion remained in northern France for some months, Foster was briefly detailed to the Ammunition Dump Guard at the devastated city of Dinant, a community that had suffered horribly at the hands of the enemy.
George Foster returned to his home in July 1919 and married Mabel George in 1920.
Read more ...
The information in this blog post has been researched by State Library staff and volunteers, it is based on available information at this time. If you have more information that you would like to share or further research uncovers new findings, this post will be updated.
Comments
Your email address will not be published.
We welcome relevant, respectful comments.