Gallipoli Graves Fund, 1916
By Marg Powell, Specialist Library Technician, Metadata Services | 17 April 2016
Commonwealth War Graves Committee
When Colonel David Gifford Croll, 2nd Light Horse Field Ambulance, left the Gallipoli Peninsula in December 1915 he wrote solemnly of the prospect -
From the crowded decks many looked back towards the little settlement that had told such a brave story to the whole world. In its slumberous glow it was sleeping its last sleep for them, although they didn't know it. A few nights later it would be in darkness, or if any lights there, they would be those of the Turks prowling over the graves.
Gallipoli Graves Fund
In February 1917 the Premier of Queensland, T.J. Ryan and Canon David Garland, presented the bank-book, pictured above, showing £450 in credit to the fund, to the executive of the Anzac Commemoration Committee.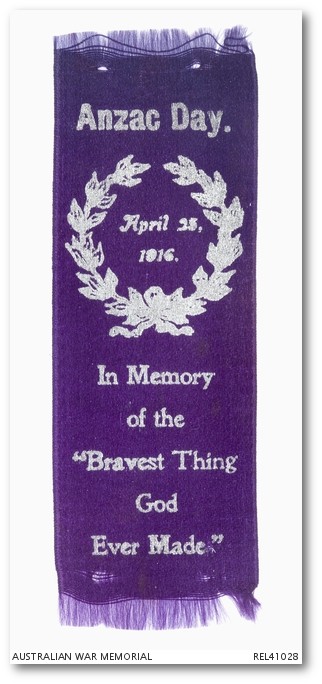 Australian War Memorial
Made of blue silk, they were symbolic of those worn by soldiers on the first anniversary held at Serapeum, Egypt in 1916.
Schools and associations were invited to order them from the Committee, as part of the Anzac Commemoration programs held each year. In later years, these funds were donated to the maintenance of war graves of returned servicemen in Australia, erection of memorials, and to assist returned war veterans.
In October 1918 Lieutenant Cyril Hughes and Acting Sergeant Arthur Wooley, both former surveyors, were ordered to proceed to the Gallipoli Peninsula, armed with burial reports, cemetery plans & index cards - they were tasked to locate every allied soldier's grave and cemetery.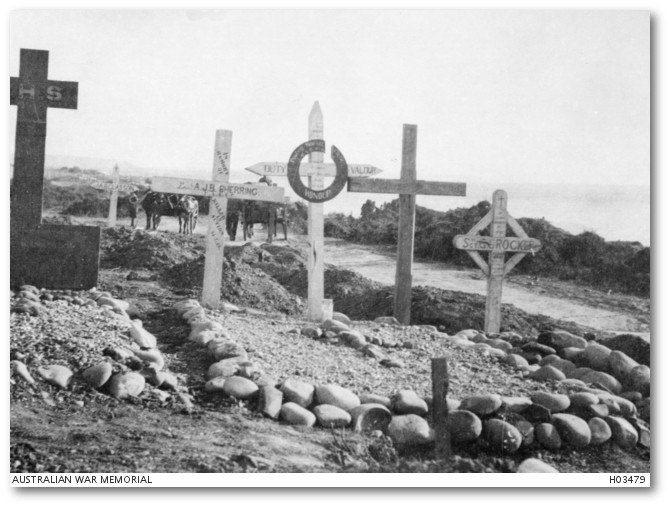 Comments
Your email address will not be published.
We welcome relevant, respectful comments.