Free access to online dictionaries and encyclopedias
By Fiona Dixon | 13 April 2016
Image by Caleb Roenigk, 2011. https://creativecommons.org/licenses/by/2.0/
Image by Caleb Roenigk, 2011.
https://creativecommons.org/licenses/by/2.0/
Are you looking for a definition or some authoritative facts? SLQ provides free access to online dictionaries and encyclopedias for all SLQ members. Just some of the available titles include Macquarie Dictionary, Oxford English Dictionary and Oxford Reference Online Premium Collection.
Image from www.macquariedictionary.com.au/
Image from www.macquariedictionary.com.au/
The online Macquarie Dictionary allows you to search the dictionary and thesaurus together or separately, has some really helpful searching tips, grammar and punctuation guides, and a wealth of fascinating information about abbreviations, measurements, signs, symbols, collective nouns, honours and awards, countries and calendars. Its user-friendly interface means that you can find what you need quickly, or happily spend time browsing the trove of facts and featured words. It's always entertaining to read the trivia facts, the word of the day and the Aussie word of the week.
Image from www.oed.com/
Oxford English Dictionary has easy search and browse functions, and lets you search words by categories such as subject, usage, region or origin. Keys to pronunciation and timelines of when words entered the English language also make this a fascinating and useful tool for writers and anyone with a love of language.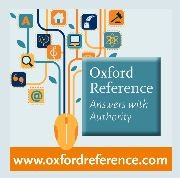 Image from www.oxfordreference.com/
Image from www.oxfordreference.com/
The Oxford Reference Online Premium Collection includes English and bilingual dictionaries, in-depth encyclopedias and companions. There are hundreds of titles such as the Concise Medical Dictionary, A Dictionary of Computer Science, Oxford Dictionary of Quotations and the Dictionary of World History. You can search for a word in individual titles, or across all titles.
To access these great resources, search the individual title name in our One Search catalogue, or you can choose Select databases, and the Reference subject category to see and search the list of all of our reference eresources.
Join us: /services/membership
Ask us: /services/ask-us
Comments
Your email address will not be published.
We welcome relevant, respectful comments.