Forbidden Cameras
By Marg Powell, Specialist Library Technician, Metadata Services | 9 March 2016
So often we have lamented the lack of photographs of the Western Front, in the State Library of Queensland WW1 collections. There is just one that comes to mind, all the others contain postcards or photographs taken by professional photographers.
Research often takes you down a road that you have never been before, and reveals some amazing stories. Lieutenant Horace Jeffreys has led us down just such a path.
Sergeant Horace Jeffereys, from Haberfield, NSW, enlisted in June 1915, age 22. He was assigned to 8th Field Ambulance Brigade and served on several hospital and troop transport ships, before being transferred to the 53rd Infantry Battalion, in France.
His dapper image shown above, appears in a group photograph taken at the graduation of allied soldiers from the 2nd Officer Cadet Battalion school, held at Pembroke College, Cambridge in 1917.Horace Jefferys' service record proved difficult to locate owing to the misspelling of his surname, that is until we fell over a record of his Court Martial, held in the field, in January 1918.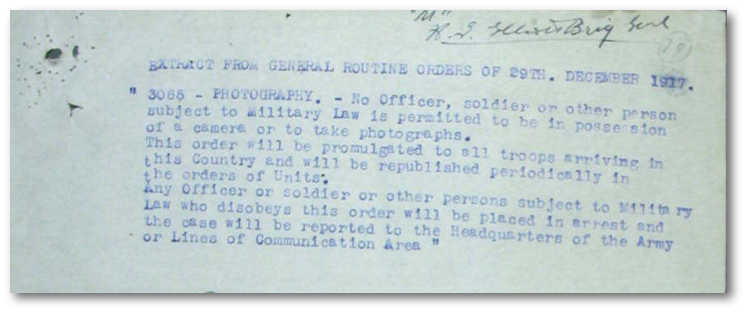 In December 1917 the Australian Army had issued General Routine Order no. 3065, prohibiting cameras and photography by any officer or other ranks subject to military law. Not long after returning from leave, Lieutenant Jeffreys' kit was raided in search of a camera, they suspected he had received, and kept, contrary to regulations.
Understandably the authorities decreed that the use of cameras whilst on active service would be prejudicial to the safety of the troops, but it created a void in recording the soldiers experiences, in the latter part of the First World War.
Once in possession of a camera, how did one dispose of it? In several collections held at the State Library, soldiers mentioned leaving their camera with so-and-so and we can now link this to the 1917 regulation.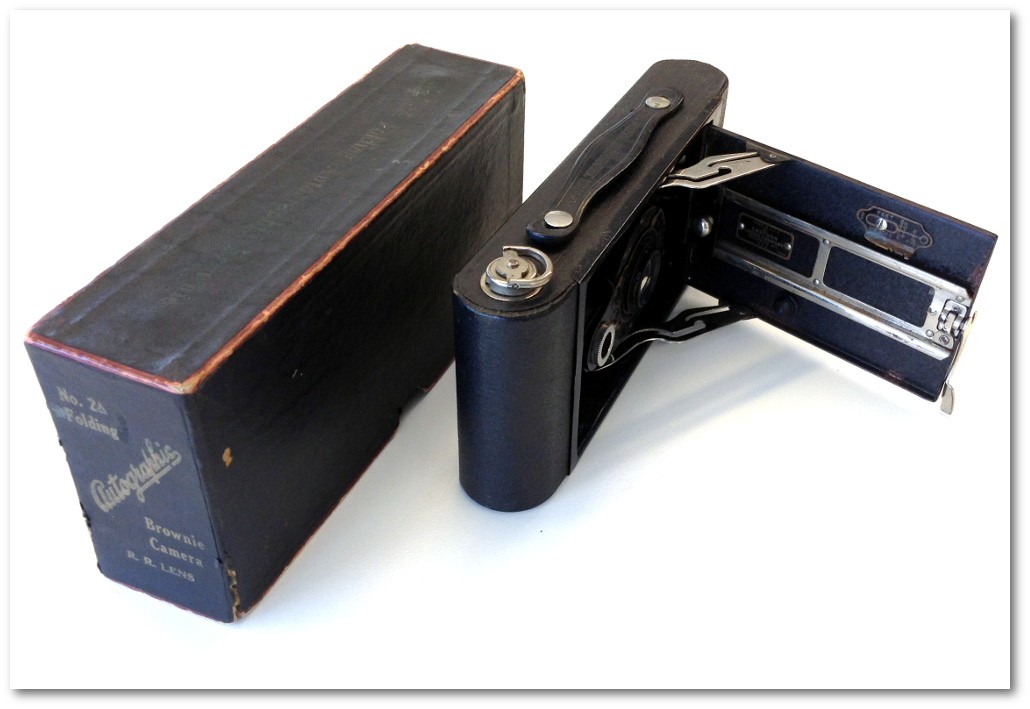 In his statement before the Court-Martial it is recorded that Lieutenant Jeffreys had a few weeks prior, received the camera in the post as a gift, and he had intended to secret it away to family in England, when next on leave. Jefferys was punished for his disobedience by a 'severe reprimand' and loss of pay whilst he awaited trial – under arrest - this money was later reinstated.
Lieutenant Jeffreys went on to serve his country in France with the 53rd Infantry Battalion until he accidentally broke a bone in his right foot. He was returned home in January 1919 after which his appointment was terminated. He continued his association with the Army by remaining with the Reserved Forces and enlisting to serve in the Australian volunteer forces during the Second World War.
Further reading:
Comments
Your email address will not be published.
We welcome relevant, respectful comments.